The Green Sheet Online Edition
June 27, 2022 • Issue 22:06:02
Industry Update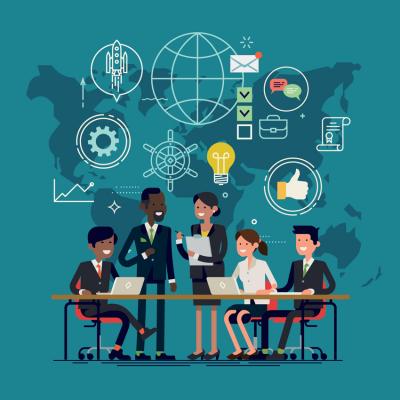 ANNOUNCEMENTS
Bluefin wins 2022 Fortress Cyber Security Award
The Business Intelligence Group recognized Bluefin with a 2022 Fortress Cyber Security Award in the Data Protection category. The awards program seeks to identify and reward the world's leading companies and products that are working to keep sensitive data and electronic assets safe amid a growing threat from hackers. Bluefin won the award for its ShieldConex data security platform, which utilizes both hardware-based encryption and vaultless tokenization to secure personally identifiable information, protected health information, cardholder data and ACH account data entered online. The platform masks data upon entry through Bluefin's iFrame or APIs to ensure it never travels through a system or network as clear text.
Lior Div an EY Entrepreneur of the Year
Lior Div, Cybereason CEO and co-founder, was named EY Entrepreneur of the Year 2022 New England. Div and Cybereason co-founders, Yossi Naar and Yonatan Striem-Amit, saw that the security industry was at a crossroads trying to keep up with adversaries, Cybereason stated, adding that Div's passion to empower defenders was ignited when he recognized he could leverage his skills as a former commander in Israel's Unit 8200, a cyber offensive unit. As a New England award winner, Div will be considered by the National independent panel of judges for the Entrepreneur Of The Year 2022 National Awards, which will be announced in November.
Go-Live Faster unveils RTP-Go
Go-Live Faster reported that it unveiled its innovative Real Time Payments Implementation Accelerator, RTP-GO, which assesses and reconciles gaps between banks' legacy payment systems and emerging domestic and international messaging standards. Clients of banks have made it clear that real-time payments capabilities are one of the most important factors when choosing a bank, Go-Live Faster stated. RTP- GO, now in pilot, encompasses a six-step process to identify functional differences between current payment systems and ISO 20022 messaging standards, precisely map those variances to pinpoint ISO 20022 standards' impact on downstream and upstream applications, validate the migrated system end-to-end to spot defects, and manage the defect resolution process.
Inaugural Finclusion Day heralded in ebook
The Inclusion Foundation, released an eBook, The Network Effect: Digital payments as a gateway to financial inclusion, in tandem with the first annual Finclusion Day, celebrating financial inclusion within the payments sector. The ebook maps out the importance of digital innovations and technologies to support the financially excluded, through exploring the four pillars that enable financial inclusion to occur: technology, government, education and inclusive communities. This new ebook presents the view that digital inclusion is a prerequisite for financial inclusion – digitalization is required to boost financial inclusion globally.
MPI wins 2022 BBB Delaware Torch Award
Mercantile Processing Inc., a merchant services and POS company, received the 2022 Better Business Bureau of Delaware's Torch Award for Ethics. Headquartered in Sussex County, Del., since its 2016 founding, MPI said it has a long standing relationship with the Delaware business community. The award aims to recognize companies that display an outstanding level of integrity and generate trust with their employees, customers, and community, organizers stated, adding that by focusing on transparency with merchants and offering employees an equal opportunity to grow, speak and contribute to the company culture, MPI emerged as the perfect recipient for this year's award.
RESEARCH
ANA finds tech is marketing's future
The Future of Marketing: A Roadmap to Hypergrowth, a new ANA study, identifies two distinct groups of marketers, based on their approaches to innovations and new technologies, as "hypergrowth" and "laggard." Researchers classified 38 percent of respondents as hypergrowth, compared to 27 percent listed as laggards (35 percent reported moderate growth) and found laggards to be at a disadvantage due to five key findings: change is inevitable, automation is well underway, AI adoption is table stakes, integrated campaigns deliver results and virtual reality reigns supreme.
Poor connectivity limiting FI revenue
BSO, an infrastructure and connectivity provider, released Cloud connectivity and the future of financial markets, a report suggesting financial institutions (FIs) are tolerating poor cloud connectivity experiences. Nearly all of the 600 IT decision makers from diverse world regions surveyed rated their connectivity as extremely or very resilient, yet all had experienced outages, with almost half experiencing outages at least monthly, researchers stated, adding that this is costing FIs 21 to 50 percent of revenue on average, yet only 2 percent of FIs are planning to change cloud providers in the near term.
Embedded payments a mystery to consumers
As part of its Lost in Transaction research series, specialized payments platform Paysafe surveyed 11,000 consumers across Europe, North America and Latin America, and found that 49 percent have never heard of the term "embedded payments," and while a further 23 percent have, they do not understand what it means. The findings also show a strong correlation between embedded payments' benefits and consumers' desire for convenience at checkout. Among respondents who said their payment habits have permanently changed since the start of the COVID-19 pandemic, 24 percent are using digital wallets more frequently than a year ago when paying for online purchases, and 17 percent are using mobile wallets more often. And, as of October 2021, 61 percent of businesses accept digital wallets at checkout, and 26 percent plan to introduce them before the end of 2022.
PARTNERSHIPS
Delta, Biller Genie expand AR solutions
Delta Payment Solutions, the management arm of Delta Payment Cooperative, added Biller Genie as a software cooperative provider partner. Delta Cooperative Members utilizing QuickBooks, Xero or Accounting Suite software can now seamlessly integrate Biller Genie's cloud-based platform with their Delta merchant or ACH processing accounts to automate accounts receivable billing and reconciliation without having to change their current system, Delta noted, adding that this allows cooperative members to receive payments faster, reduce overdue invoices and save multiple hours per week in administrative work.
Factor4, Talus Pay team up on gift cards
Factor4 LLC, a provider of gift card and loyalty solutions, formed a gift card partnership with Talus Pay, a technology-driven provider of payment processing solutions for small and midsize merchants. The partnership allows Talus Pay to add an omnichannel gift card solution to its business offerings that enables merchants to seamlessly process gift card transactions in-store, online and via mobile devices on one platform, the partners stated.
NMI, Scheidt & Bachmann expand payment options
NMI, a full commerce enablement technology company, and Scheidt & Bachmann, a global mobility solution provider, strengthened their partnership by integrating a new payment solution for parking pay stations across the UK. With travel picking up, so have transactions associated with tolls, tickets and parking meters. This partnership, the companies said, will enable more seamless and dependable payment capabilities to parking station operators by giving them more choices of terminals and banks, easy integration and the ability to accept contactless payments, which are becoming increasingly preferred by consumers.
Simpay, Fee Navigator expand partnership
Simpay, a full-service payments, payroll and POS provider, expanded its partnership with Fee Navigator to power its next phase of growth. Lazaros Kalemis, Simpay CEO and founder, stated that Fee Navigator's next-level capabilities enable Simpay to serve customers faster and more accurately. The partnership expansion includes greater access to Fee Navigator's feature-rich technology, Simpay noted, so the company's tech-enabled salesforce will be able to respond more effectively to opportunities.
ACQUISITIONS
IDIQ acquires Credit & Debit
IDIQ, a provider of identity theft protection and credit report monitoring, acquired Credit Swag Ventures Inc., which does business as Credit & Debt and operates the website creditanddebt.org. The Credit & Debt acquisition allows IDIQ to further extend its financial wellness toolset and financial educational content for members as well as gain a dedicated and seasoned team to focus on third-party opportunities for its members across the financial services landscape, IDIQ stated. Credit & Debt is a fintech and financial education company that provides guidance for those looking to manage debt, monitor credit, find loans or credit cards and more.
MFS Africa acquires GTP
Digital payments network MFS Africa reached an agreement to buy Global Technology Partners. Based in Tulsa, Okla., GTP is the number one processor for prepaid cards in Africa, MFS Africa noted, with over 80 banks-including UBA, Ecobank, BIA, Stanbic, Coris, NSIA and Zenith Bank-using its platform. GTP's client base covers 34 countries and provides processing for the Visa, Mastercard, GIM, GIMAC and Verve networks, MFS added. This acquisition enables MFS Africa to further deepen its offering to Africa's gig economy, the business travel market and the millions seeking to participate in the global digital commerce through card credentials linked to mobile money wallets -rather than bank accounts-for seamless and secure online purchases, MFS Africa stated.
APPOINTMENTS
John Grosheim joins FCTI
FCTI Inc., an ATM solutions provider, selected John Grosheim as its new director of security Grosheim will be responsible for improving infrastructure support, identifying areas of risk, and increasing the business's protection against potential loss. Grosheim has nearly 15 years' experience in financial services.
Most recently, he served as vice president, senior technical information security officer for Citi and lead information security architect for Fifth Third Bank. Most recently Grosheim served as associate director, technical information security officer for Cognizant. Grosheim carries CISSP and GCED certifications with interest in physical security, logical security, forensics and penetration testing.
TruCentive taps Bill Lupo
TruCentive, an all-in-one incentive fulfillment and rewards delivery platform, signed Bill Lupo to its executive team as chief revenue officer. In this role, he will be responsible for global sales and sales operations, continuing to scale the company while deepening engagement with customers.
Bill has more than 20 years of global expertise in fintech and SaaS sales and will leverage his considerable expertise to help TruCentive accelerate its mission to help businesses deliver rewards and incentives with a modern cloud platform that drives richer digital experiences and connections between organizations and their employees, partners, and customers.
Melio appoints Yoav Schwartzberg
Melio, a B2B payments platform for small businesses, welcomed Yoav Schwartzberg as vice president of product. Schwartzberg will lead all customer-facing product lines, including Melio's accounts payable and receivable and B2B payments platform. Schwartzberg joins Melio following a decade on Google's product team.
As director of product management and head of the largest product team in Google's Israeli development center, he led a number of high-profile search vertical areas such as finance, COVID, cars and sports. Previously, he served as an associate for McKinsey & Co. in New York.

The Green Sheet Inc. is now a proud affiliate of Bankcard Life, a premier community that provides industry-leading training and resources for payment professionals. Click here for more information.
Notice to readers: These are archived articles. Contact names or information may be out of date. We regret any inconvenience.
Prev
Next