The Green Sheet Online Edition
June 27, 2022 • Issue 22:06:02
Crypto payment acceptance today - Part 2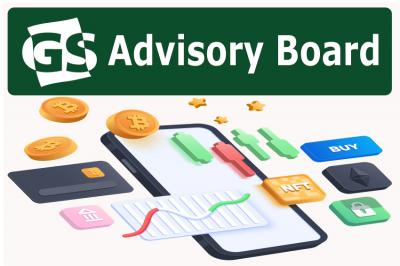 Cryptocurrencies and crypto payments continue to grab headlines, as well as the attention of industry researchers seeking to determine what their benefits, pitfalls and trajectory might be. On the negative side, criminals have found pay dirt in cryptocurrency scams perpetrated against consumers.
A recent report from the Federal Trade Commission revealed that fraudsters have stolen over $1 billion in cryptocurrencies from 46,000 consumers since the start of 2021. Cryptocurrency scams accounted for about one in four dollars reported lost to fraud since January 2021, more than any other form of payment, the FTC said.
The FTC report comes amid extreme volatility in the crypto market. The price of a single bitcoin has tumbled from a high of $69,000 in November 2021 to just over $22,000 as of June 14, 2022. Ethereum, the second most popular cryptocurrency behind bitcoin, has fallen nearly 60 percent, from $4,426 in November 2021 to just under $1,800.
Fraudsters rely on the fact that there are no banks or other centralized authorities to flag suspicious cryptocurrency transactions. Plus, crypto transfers can't be reversed and most people are unfamiliar with how crypto works, making it easier for scammers to ply their trade, the FTC said. Despite this, however, a survey of 2,000 senior executives at U.S. retail organizations, developed by Deloitte in conjunction with PayPal, indicates merchants are keen on accepting cryptocurrencies.
While respondents do recognize there will be challenges, Deloitte found that most of them believe accepting digital currencies will put them at a competitive advantage in the market.
Eighty-five percent expect digital currencies to be ubiquitous in their respective industries within five years. Industries represented in the Deloitte survey included digital goods, electronics, fashion, food and beverages, home and garden, hospitality, and transportation. Fifty-four percent of respondents have already invested more than $1 million toward enabling cryptocurrency payments, Deloitte said.
And in February of this year, the website Crypto.com released survey results that also reflect strong interest in crypto payments. Crypto.com surveyed 110,000 customers, as well as 1.5 million Worldpay merchants, and found roughly 60 percent of both groups were interested in crypto payments.
We published further details from these studies under Breaking News, at www.greensheet.com, in stories titled "Crypto scams top $1 billion" and "Merchants eager to accept crypto," on June 8 and 9, 2022, respectively. We also consulted The Green Sheet Advisory Board on this topic, asking the following questions:
Have you added or are you adding cryptocurrency acceptance to your suite of offerings, or are you waiting until demand increases and/or extreme volatility is brought under control? Please elaborate.

What type of crypto payments do you see working best for your merchants? Native e-wallets that bypass the card brand rails? Visa- and Mastercard-branded crypto payment cards? Something else?

What challenges have you, or do you expect you would encounter when incorporating cryptopayments into your established products and services? What solutions have you found or would you try?

Do you see additional complementary products based on distributed ledger technology that you could incorporate to enhance your offerings? If so, what do you envision?

Do you think crypto payments will bring us closer to a cashless society? Why or why not?
We published the first segment of responses on June 13, 2022, in issue 22:06:01's lead article, "Crypto payment acceptance today – Part 1." This article contains the second and final portion of our Advisory Board members' answers. We wish to thank all who took time to share their insights on this topic.
Mark Dunn, Field Guide Enterprises LLC
1. I have been asked by several consulting clients about cryptocurrency acceptance. My response has been that it is OK to take a position in cryptocurrency but only with money you can afford to lose, take some level of loss or not need to convert back into dollars. Cryptocurrency is not fiat currency, namely it is not backed by any central government or financial agency. 
Although there are arguments that cryptocurrency is not subject to inflation and a central government simply printing more money, the wild fluctuations in cryptocurrency value relative to the dollar mean that the value put into cryptocurrency will most likely have to stay in that means of exchange, and that doesn't seem to be what most merchants are interested in.
2. It seems to me that merchants will put more trust in crypto payments affiliated with the card brands. However, that seems to run counter to what those behind cryptocurrency want to establish with it.
3. Not currently working on a solution.
4. I can imagine Disney floating a cryptocurrency to sidestep the taxing authority of the State of Florida in its bid to change the game. Can we say ""Disney Dollars"? Could Florida tax a currency that is not linked to the dollar?
5. I don't believe there will be a cashless society any time soon ... unless some rogue enemy government-backed criminal enterprise floods the world with near perfect US Benjamins and we have to move away from the US $100 as the world standard for cash. Choose your central bank currency Armageddon scenario.
Allen Kopelman, Nationwide Payment Systems Inc.
1. While currently, cryptocurrency prices are down, they will rebound. Bitcoin was at approximately $20,000 in 2017 and then went down to around $3,000 in December 2018; then it rose back up to $19,000 in November 2020 and went to an all-time high of almost $70,000 in October 2021, and then began tumbling down: as of May 26, it's around $29,000.
People continue to make money and use bitcoin as a way to do business. People are getting paid in bitcoin and other coins. With international business being touted as a big deal in the news, using bitcoin for international payment is a good idea. It's fast and safe, and there are no chargebacks. It is difficult for U.S. businesses to take a credit card from someone in another country; the risk is high to the acquirers in the USA.
Some people are buying and selling cryptocurrency just like stocks, so there are people who are day trading and making money in the crypto markets.
2. We did get a call from a merchant who had a customer with a Coinbase credit card and wanted to know what to do. We told them it has a Visa logo; you are good to go. There are many crypto exchanges that are issuing credit cards. The rewards for the cardholders is usually crypto. 
There are merchants out there who are using crypto wallets—and doing wallet to wallet transactions. This is not a great idea. The new tax laws for cryptocurrency/virtual currency are strict. If you sell it in the first 12 months, you have to pay capital gains; the tax goes down after a year.
There are services where the merchant can ask the customer for $100. The customer scans a QR code, opens their crypto wallet, and then sends the business the cryptocurrency. It is converted to "fiat" U.S.dollars, and they get a deposit to their bank account similar to their merchant account in 24 to 48 hours. This is happening now, and it is going to keep growing. As the price of bitcoin goes up, it will become more and more popular. And in the future, we might see stablecoins being used for this.
3. We are trying out a couple of services now; many companies are working on coming into the market. They are running into compliance issues, as the SEC, the Fed and IRS have all made rules surrounding this.
Companies have to be SOC2 compliant, and handle IRS reporting, issuing a 1099-B for proceeds from broker and barter exchanges, send 1099s to merchants and form 8300 for cash transactions over $10,000. So compliance is going to be a major hurdle for these companies to deal with. These rules go into effect in 2023 and 2024, and there could be more changes and rules.
4. Technology is moving at a very fast pace, and fintech companies are coming up with new products and services all the time. Personally, I have been following crypto for years; I bought, sold, traded, transacted, purchased an NFT, set up a mining. I also recently attended Bitcoin 2022 in Miami and a couple of other blockchain-related conventions in South Florida 
At some point, gateways will start to integrate third-party payments into the entire gateway with buy now, pay later (BNLP), crypto and other services. I have seen a few companies who are trying to put these solutions together.
5. We will not see a cashless society. There are ATMs all over the place, and cash is king for many people. Maybe down the road, there won't be any cash or a need for money, and life will look like Star Trek, although some of the societies they encountered used some type of tender. There are a lot of people who use cash and only use cash.
When I was a kid working in my dad's store, he took cash and checks from people he knew.
Then he started to accept charge cards and had a book and an imprinter and took the slips to the bank with his cash.
Now it's cash and credit: most businesses do not take checks. Soon it will be cash, credit or crypto!

The Green Sheet Inc. is now a proud affiliate of Bankcard Life, a premier community that provides industry-leading training and resources for payment professionals. Click here for more information.
Notice to readers: These are archived articles. Contact names or information may be out of date. We regret any inconvenience.
Prev
Next