The Green Sheet Online Edition
February 28, 2022 • Issue 22:02:02
Making BNPL credit reporting work
By Srii Srinivasan
Chargeback Gurus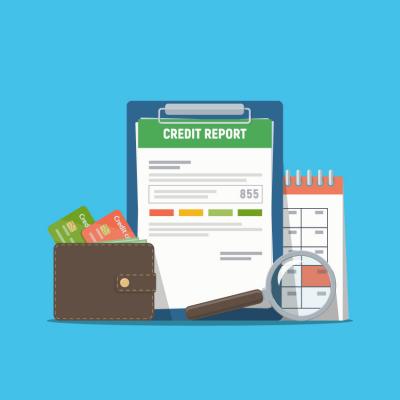 Equifax is set to become the first credit reporting agency to factor in buy now, pay later (BNPL) payment histories when calculating consumer credit scores. As of this writing, Equifax is on the verge of issuing a new policy and resources for reporting BNPL activity, which can then be considered alongside credit cards and other loans.
While Equifax touts this move as one that will be generally beneficial to consumers, some may find their scores taking a hit—and BNPL merchants have concerns of their own.
BNPL plans have exploded in popularity recently, but little has been done to track and evaluate them in a credit reporting context, as is done with other personal loans. While larger BNPL loans may be reported, most BNPL transactions have flown under the radar.
The disconnect between BNPL and traditional credit schemes is partly what makes it attractive to consumers—usually, they need not submit to a credit check to start a plan—but it also means those consumers are missing an opportunity to get payments made on time documented and demonstrate that they can be low-risk borrowers.
How is this going to work?
Equifax first created a policy for accepting BNPL tradelines in consumer credit files in accordance with Consumer Data Industry Association Metro 2 guidelines. Per this policy, the company will begin including "pay-in-4" BNPL plans in its credit reporting calculations.
According to Klarna, pay-in-4 is the most popular BNPL format, allowing the customer to split the cost of a purchase into four equal installments, with the first paid upfront and the remaining three paid biweekly. These plans are usually too small to get reported as personal loans. Afterpay, for example, reported its average plan is for $150.
Credit reporting agencies haven't dealt with biweekly payment schedules before, making it logistically difficult to throw BNPL payments into the mix. To address the technological challenges, Equifax is creating a new business industry code to identify BNPL transactions. This will make it easier for Equifax's partners and customers to manage BNPL payment history data and factor it into their decision-making processes.
BNPL data Equifax will record includes the date the BNPL plan was opened, payments scheduled per the agreement and payments actually received. According to the Wall Street Journal, the other credit reporting agencies, Experian and TransUnion, are also expanding their capability to include BNPL reporting.
Will this help or hurt consumers?
Equifax believes this move will be a net positive for consumers. In a press release, Mark Luber, Equifax's chief product officer for U.S. information solutions emphasized "the role that BNPL services can play in helping people build stronger financial profiles" and stated that BNPL customers would be able to "demonstrate reliable behavior and boost their credit profile."
Equifax's internal research shows a basis for this optimism. One study, based on anonymized BNPL data, showed that when active BNPL use was reported as revolving credit over a period of several months, consumers showed an average FICO score increase of 13 points. Consumers with a new or slim credit history showed more improvement, averaging a 21-point increase once BNPL payments were factored in. Consumers with bad credit scores benefitted as well, also gaining an average of 13 points.
This assumes the customer is making payments on time, which isn't a given. According to a survey by Credit Karma, 34 percent of BNPL users have missed at least one payment. This rate is even higher among millennials and younger customers, more than half of whom have been late paying back BNPL loans. This demographic is a target market for BNPL providers and may see their credit scores go down due to this change.
Negative consumer impacts simply reflect the fact that by incorporating BNPL, Equifax will be generating more accurate scores that better reflect the consumer's risk of non-repayment. However, BNPL providers aren't falling in line yet. While Affirm, Afterpay and Klarna are talking to Equifax about reporting options, they aren't reporting their pay-in-4 plans yet.
One issue they've raised is that opening and closing accounts within too short a timeframe can lower your credit score, and that's unavoidable with BNPL plans. Providers will need assurances from Equifax that this won't be counted against frequent (but reliable) BNPL customers. With BNPL programs from Visa and Mastercard poised to take a significant role in the industry, the opinions of the card networks may also play a part in determining the future of Equifax's initiative.
As credit cards loosen their hold on consumers and alternative forms of payment and lending continue to develop, it will be necessary for credit reporting firms to expand their coverage to provide more accurate assessments of a consumer's risk to lenders—they just need to make sure they're evaluating the plans on their own terms and not forcing them to fit outdated repayment models."

Srii Srinivasan is the CEO of Chargeback Gurus, a company she co-founded in 2014 that has grown to become a global leader in chargeback management services. Srii holds a bachelor's degree in computer science engineering from Annamalai University and is an active member of the Electronic Transactions Association. Srii can be reached at win@chargebackgurus.com.
The Green Sheet Inc. is now a proud affiliate of Bankcard Life, a premier community that provides industry-leading training and resources for payment professionals. Click here for more information.
Notice to readers: These are archived articles. Contact names or information may be out of date. We regret any inconvenience.
Prev
Next