The Green Sheet Online Edition
February 28, 2022 • Issue 22:02:02
News Briefs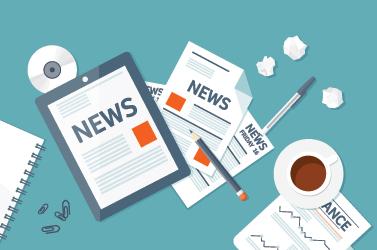 The Federal Reserve Board's discussion paper on a U.S. central bank digital currency drew quick responses from the Electronic Transactions Association, Merchants Payments Coalition and Independent Community Bankers of America.
The paper examined current and emerging digital payment schemes as well as potential economic impacts of a CBDC on the U.S. payments ecosystem, according to Federal Reserve Chair Jerome H. Powell. "We look forward to engaging with the public, elected representatives, and a broad range of stakeholders as we examine the positives and negatives of a central bank digital currency in the United States," Powell said, while noting the paper doesn't favor any particular policy outcome.
The Federal Reserve took another step toward real-time payments reality, disclosing preliminary pricing for its upcoming FedNow service. FedNow is an instant payment service being built by the Federal Reserve Bank System to support the clearing and settlement of payments between financial institutions in real time, 24/7/365.
Initially, only credit transfers, where payments are initiated by the sender (also known as credit-push transactions), will be supported by FedNow. The Fed said debits, where receivers seek to pull funds from sender accounts, are inherently more prone to fraud and thus not suitable for FedNow's initial implementation.
Climate First Bank, which opened its flagship location in St. Petersburg, Fla., in June 2021, joined the Net-Zero Banking Alliance, which consists of 98 members from 39 countries that collectively manage $66 trillion in assets and are committed to fighting climate change by supporting net-zero emissions. The fledgling organization was forged during the 2021 United Nations Climate Change Conference (COP26) held last fall in Glasgow, Scotland. The aim of COP26 was to further initiatives aimed at protecting the earth's fragile ecosystem. Resulting initiatives ranged from climate adaptation financing and transparent reporting to a global implementation strategy, UN Secretary-General António Guterres.
More than 29 billion payments valued at $73 trillion flowed across the ACH network in 2021, Nacha reported. That's an increase of 8.7 percent (or 2.3 billion) in transactions. The total value of payments rose 17.4 percent or $10.8 trillion. Last year was the seventh consecutive year total volume increased by at least 1 billion payments, and the ninth straight year the total value increase exceeded $1 trillion.
Business-to-business payments drove a lot of the growth; so did government stimulus money. Nacha recorded 5.5 billion payments valued at $50 trillion as B2B transactions, a 20.4 percent increase over 2020. Over the past two years, B2B payments rose 33.2 percent.
Recent position papers published separately by The Payments Association and the ETA reflect growing interest in central bank digital currencies (CBDCs) and financial inclusion. A New Era for Money, published by The Payments Association, is the latest in a series on the development and potential impact of CBDCs. Co-written with paywithglass and Boston Consulting Group, the paper is part of an initiative designed to further discussions on these topics.
The ETA's Industry Insights: Creating a More Inclusive Economy: How Fintech Advances Digital Resources for Underserved Communities highlights efforts by payments industry stakeholders to serve marginalized communities, ensuring no consumers are left behind as digital money scales.
From J.D. Power, the company that instituted customer satisfaction ratings for various consumer goods, comes this: payment processors have stepped up their games during the past year, with big banks leading the way with huge gains in small business satisfaction.
What's more, small businesses that work with sales agents to secure payment processing services reported significantly higher satisfaction than those using self-service channels, like Square or PayPal. The 2022 U.S. Merchant Services Satisfaction Survey found a 36-point satisfaction gain over 2021 ratings among small businesses interacting with agents, compared to an 18-point gain among those relying on self-service interactions.

This article contains excerpts from news stories recently posted under Breaking Industry News on our homepage. For links to these and other full news stories, please visit www.greensheet.com/breakingnews.php.
The Green Sheet Inc. is now a proud affiliate of Bankcard Life, a premier community that provides industry-leading training and resources for payment professionals. Click here for more information.
Notice to readers: These are archived articles. Contact names or information may be out of date. We regret any inconvenience.
Prev
Next