The Green Sheet Online Edition
February 28, 2022 • Issue 22:02:02
Industry Update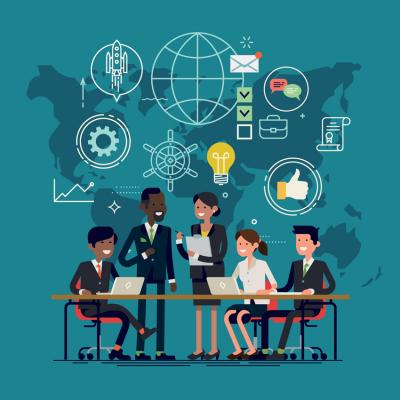 ANNOUNCEMENTS
ACI launches single-integration BNPL solution
ACI Worldwide, a provider of real-time digital payment software, introduced ACI PayAfter to enable merchants globally to provide customers a choice of more than 70 buy now, pay later (BNPL) options through a single integration. The user interface enhances acceptance rates and serves a broader base of customers traditionally overlooked, ACI stated. For merchants, ACI PayAfter offers one application and a single contract that reduces the complexity and cost of integration, as well as faster speed to market, and actionable customer intelligence; for consumers, ACI PayAfter provides one BNPL option at checkout, one application form and a single credit check, while offering access to multiple financing options with a higher probability of approvals, ACI added.
F1 Payments rebrands as Corvia
Fintech company F1 Payments changed its name to Corvia. The name change, along with new visual identity and brand story, better reflects how the company aspires to represent itself in the payments industry today and into the future, the company stated. More than a payments solution, Corvia empowers commerce so its business customers and sales partners can thrive, and the new Corvia logo is comprised of a brand monogram and word mark, emphasizing confident upward movement combined with ease and simplicity, creating a harmonious timeless balance between past and future, Corvia added.
Nacha recognizes 230 new accredited ACH Professionals
On Feb. 8, 2022, National AAP Recognition Day, Nacha recognized 230 newly minted AAPs who passed the 2021 ACH Professional exam and earned their credential. They are now among more than 4,500 AAPs nationwide. Candidates were queried on subjects ranging from the Nacha Operating Rules and the ACH Network, to regulations in the payments industry and risk management. "AAPs bring incredible depths of knowledge to their organizations, helping them to navigate the ever-changing world of payments," said Stephanie Prebish, Nacha managing director, association services.
Paysafe expands mobile sports-betting markets
Specialized payments platform Paysafe reported it is now processing sports-bettor deposits with major mobile sportsbooks in the Louisiana market, as well as powering multiple iGaming affiliate programs in the state through Income Access, its marketing technology and services provider. In tandem, Paysafe also entered the Oregon sports-betting market to streamline player deposits. Paysafe also extended its longstanding, multistate payments partnerships with Caesars Entertainment Inc. and DraftKings Inc. into Louisiana's mobile sports-betting market, whose launch, when combined with retail sports-betting, could result in a mature market handle of $5.1 billion annually, according to the American Gaming Association.
RESEARCH
SMB lending fraud increasing in US
LexisNexis Risk Solutions released its latest Small and Midsize Business (SMB) Lending Fraud Study. The survey of risk and fraud executives at financial institutions revealed that SMB lending fraud in the United States has increased 6.9 percent since 2020. SMB lending fraud losses account for a significantly higher percent of financial firms' annual revenues year-over-year at a 6.2 percent increase overall, with larger banks with more than $10 billion in revenue and fintechs/digital lenders seeing the sharpest year-over-year increase, researchers noted.
In-house finance can help SMBs, survey finds
According to the U.S. Census Bureau's Annual Survey of Entrepreneurs, about 25 percent of small business owners are forced to close their doors each year due to low sales and poor cash flow. In addition, 23 percent of small businesses surveyed closed due to the COVID-19 pandemic. With the pandemic's impact and the current state of the economy, businesses are looking to provide in-house consumer financing to make financing faster, more accessible, and more convenient for the consumer, researchers noted. This has provided access to goods and services for consumers who might traditionally be turned away for low credit, they added.
RBR rates NCR the world's largest POS vendor
NCR Corp. is the world's largest PO software vendor globally according to the Global POS Software 2021 Report, conducted by RBR, a research and consultancy group. The report provides deep market insights built on a rigorous analysis of 2,150 projects, by more than 100 vendors and comprising 8.5 million POS installations, RBR stated, adding that the study report includes commentary and insights into the grocery, general merchandise and hospitality segments, at individual country level.
Verifone identifies 2022 ecommerce trends
Verifone, a provider of end-to-end payment and commerce solutions, released survey results identifying 2022 ecommerce trends. Insights are based on an ecommerce trends survey Verifone conducted with 500 companies across the world. Participants included C-level executives, vice presidents and senior managers from online sellers of physical or digital goods and services, spanning a spectrum of industries, Verifone noted.
"Having tackled the dual challenge of digital transition and consolidation last year, online sellers, this year, will be focused on strategies to help them stand out in the increasingly competitive digital commerce space and gain an edge by better meeting customer expectations," researchers noted. "The main priorities planned for 2022 center around launching new products and enhancing the overall user experience, especially in the context of cross-border expansion objectives."
Visa index finds Omicron impact modest
Visa reported that the U.S. Spending Momentum Index, which is an economic indicator of the consumer spending health, was 102.4 in January 2022 (seasonally adjusted), down from a revised 109.4 in December 2021. When the Visa SMI rises above 100, the consumer spending momentum is strengthening; when it falls below 100, it is weakening as fewer consumers are spending more relative to the previous year. The SMI's decline from December was due largely to the rise in new COVID-19 cases with the spread of the Omicron variant, Visa noted, adding that the latest wave's impact on spending was less than prior outbreaks and for the most part has not derailed the recovery, as more households continue to spend more than they did last year.
PARTNERSHIPS
Chargezoom, Fiserv partner for CardConnect
Chargezoom, a platform for billing and integrated payments, partnered with Fiserv in support of its CardConnect payment division. The partnership expands the number of gateways offered to Chargezoom users and allows CardConnect's partners and their merchants to benefit from fully integrated payment processing and automation, Chargezoom stated. "It's exciting to partner with a Fortune 500 organization like Fiserv, that has a strong history of supporting growing businesses and shares our vision for the future of integrated payments.," said Matt Dubois, CEO of Chargezoom.
Duffel, Stripe enable flight payments
Flights API provider Duffel launched Duffel Payments to enable travel businesses to take customer payments online by integrating with Duffel's API. This, according to Duffel, puts them in control of the payments process and enables them to make money from selling flights. The platform was built for the travel industry in partnership with Stripe to underpin the platform's security and reliability. "New travel businesses can start selling flights with Duffel Payments in a matter of minutes with no upfront capital or down payments," Duffel stated, adding that this combats the lengthy applications, approval processes and large bond that are usually necessary when using a PSP, while allowing travel sellers to mark up their fares and bundle other travel products together.
U.S. Faster Payments Council, Identifee team up
The U.S. Faster Payments Council, a membership organization devoted to advancing safe, easy-to-use faster payments in the United States, formed a strategic partnership with Identifee to develop new faster payments educational content. Identifee will be creating a series of video micro-lessons, built from the FPC's library of content and tailored for payment industry executives. Slated to launch by the end of the first quarter of 2022, the on-demand videos will be exclusively available to FPC members from financial institutions, technology providers, payment network operators, business end users, consumer organizations, and more, the council stated.
ACQUISITIONS
FIS acquires Payrix
Financial technology provider FIS enhanced its embedded payments strategy with the acquisition of Payrix. This acquisition aligns with FIS' strategy to expand its ecommerce offerings to companies of all sizes, and in any industry, by embedding payments capabilities within software-as-a-service (SaaS) platforms, FIS stated. This acquisition will also enable FIS to unlock the value of its broad solution portfolio by delivering embedded finance capabilities in addition to its ecommerce offerings to small and midsize businesses, FIS added. Founded in 2015, Payrix specializes in enabling SaaS-based platforms to embed payments and financial technology into their offerings to enhance payments for SMBs.
PAI gains TouchPoint 21
PAI, a Brinks company, acquired Texas-based TouchPoint 21, which provides ATM and cash management outsourcing for financial institutions. PAI said the acquisition brings a mature, proven managed service model to PAI, enabled by TouchPoint 21's expertise in advanced ATM and interactive teller machine (ITM) terminals, along with its in-house servicing and armored teams. With TouchPoint 21's expertise in the ATM-as-a-service model, the acquisition emphasizes PAI's and Brink's commitment to supporting financial institutions in their growth and retail branch transformation, PAI added.
APPOINTMENTS
Paula Belliz signs on with EBANX
EBANX, a payments fintech company, appointed Paula Bellizia as its new partner and president of global payments. She will lead the fintech's global teams of sales, marketing, operations and expansion across the Americas, Asia and Europe. With more than 29 years of experience and coming from Google, where she was vice president of marketing for Latin America, Bellizia will focus on expanding the range of EBANX services used by the digital economy worldwide. Prior to Google, she held high-level executive positions at companies such as Microsoft, Apple and Facebook. At EBANX, she will focus on growing the fintech's global customer portfolio and consolidating the company's brand.
Chargebacks911 appoints Robert Hoover
Dispute technology specialists Chargebacks911 appointed Robert Hoover, as vice president of business development. In his new role, Hoover will be responsible for executing business strategy, identifying opportunities in the marketplace and growing the company's client base. He brings with him more than 25 years of experience in financial services. Positions have included strategic account executive at Fortner, director of sales at Accertify, and various roles at American Express, including senior manager of sales, director of strategy and analysis, and director of reengineering.
Mike Milotich joins Marqeta
Modern card issuing platform Marqeta appointed Mike Milotich as its new chief financial officer. Milotich joins Marqeta following a decade-long tenure at Visa in various financial leadership positions, most recently serving as senior vice president of investor relations and corporate finance. He has more than 20 years of experience in corporate finance, the majority of which falls in payments and financial services. He has also held leadership positions at American Express and PayPal, Marqeta noted.
Pushpay hires Jason Rupert
Jason Rupert joined Pushpay's executive team as chief growth officer. In this role, he will lead the go-to-market functions of the business, including the sales and marketing teams, as well as support the development and execution of Pushpay's growth strategy. Known as a transformational sales and marketing leader with a strategic philosophy centered on customer satisfaction, Rupert has held numerous senior global sales and operations roles at such companies as Worldpay/FIS, NCR Corp., Digital Insight and Intuit. Most recently he served as the chief revenue officer at symplr, an SaaS-based healthcare operations provider.

The Green Sheet Inc. is now a proud affiliate of Bankcard Life, a premier community that provides industry-leading training and resources for payment professionals. Click here for more information.
Notice to readers: These are archived articles. Contact names or information may be out of date. We regret any inconvenience.
Prev
Next