The Green Sheet Online Edition
September 27, 2021 • Issue 21:09:02
News Briefs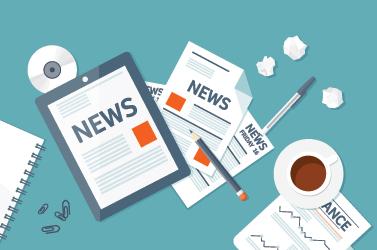 The Federal Trade Commission and the Department of Justice want the Federal Reserve Board to take a tougher stance on ensuring merchants get to choose which networks are used to process their card-not-present debit transactions. In separate letters to the Fed, the two agencies gave a thumbs up to a Fed proposal clarifying its rules on debit routing choice, but suggested the rules should explicitly prohibit "routing-based incentives."
"Eliminating routing-based incentive programs will make it less likely that issuers will search for ways to circumvent Regulation II," the FTC wrote. Reg II is the rule set that carries out the dictates of the Durbin Amendment to the Dodd-Frank Act. The regulation caps debit interchange rates at 0.05 percent plus 22 cents for cards issued by financial institutions with $10 billion or more in assets.
British finance leaders raised the spending limit for contactless card payments following a public discussion with retail and banking leaders, according to Her Majesty's Treasury and the Financial Conduct Authority. The new plan, which goes into effect Oct. 15, 2021, will enable British retailers to accept contactless transactions of up to £100 at the POS, UK government officials stated.
This will be the second increase in two years, following the April 2020 decision to raise the contactless price limit from £30 to £45. David Postings, chief executive at UK Finance, stated he has seen growing interest in touchless commerce. "The increase in the limit to £100 will allow people to pay for higher value transactions like their weekly shop or filling up their car with fuel," he said.
A Recent survey by PayNearMe reflects demand for faster, simpler, more personalized bill pay applications. The report, How Consumers Pay Bills: Expectations vs. Reality, based on a survey of 2,676 U.S. consumers, disclosed widespread discontent with existing bill payment options and features. Anne Hay, head of consumer research at PayNearMe, pointed out that mobile and digital apps have simplified banking and payments, throwing arcane bill payment methods into sharp relief.
"Today's ecommerce experiences are fast, easy and frictionless," she said in a statement. "For example, with technologies like facial recognition, consumers never have to log in or remember a password to make a payment." Steven Kramer, vice president, product at PayNearMe, agreed, emphasizing the need to make bill payments more personal.
To the list of trends accelerated by the COVID-19 pandemic, add demand for faster payments. Results of a survey released recently by the Federal Reserve reveal that three out of four businesses now consider it important to offer faster payments. Nine in 10 expect to be able to send and receive faster payments by 2023; many are already doing so.
"Businesses' appetite for faster payments has clearly accelerated due to growing acceptance during the pandemic," said Shonda Clay, chief of customer and industry engagement for the Federal Reserve Bank System. "Businesses are calling for consumer-to-business and business-to-business payments that facilitate quicker access to funds, the ability to post payments immediately and automatically, and timely notification of payments."
Positive Technologies issued a press release regarding three vulnerabilities in PAX S920 and D210 terminals. Artem Ivachev, Positive Technologies' researcher and reverse engineer, commended PAX for promptly addressing these issues and urging users to install the manufacturer's software patches immediately to protect transactions. Ivachev stated he found stack buffer overflow errors during a routine investigation, which attackers could exploit to gain access to keystore and protected memory of affected devices.
"The chains of these and some other vulnerabilities made it possible to intercept user card data (Track 2, PIN) and send arbitrary data to the processing of the acquiring bank (for this, attackers would need encryption keys that could be extracted from the terminal)," he stated.
The Sept. 13, 2021, reopening of FinovateFall in New York City drew thousands of exhibitors and attendees. The popular conference and a flurry of investment rounds and M&A activity reflect a vibrant fintech community, stated David Penn, research analyst with The Finovate Group.
"From the smiles on the faces of the hundreds who joined us yesterday at the Marriott Marquis in Times Square to the thunderous applause that greeted virtually every demoing company and keynote speaker, yesterday was a wonderful reminder of both how much we missed hosting live events and how much so many of you have enjoyed attending them," Penn wrote. He noted that Finovate Fall 2021 offered on-site and live-streamed demos focused on emerging technologies, financial crime prevention and open banking.

This article contains excerpts from news stories recently posted under Breaking Industry News on our homepage. For links to these and other full news stories, please visit www.greensheet.com/breakingnews.php.
The Green Sheet Inc. is now a proud affiliate of Bankcard Life, a premier community that provides industry-leading training and resources for payment professionals. Click here for more information.
Notice to readers: These are archived articles. Contact names or information may be out of date. We regret any inconvenience.
Prev
Next