The Green Sheet Online Edition
September 27, 2021 • Issue 21:09:02
Letter from the editor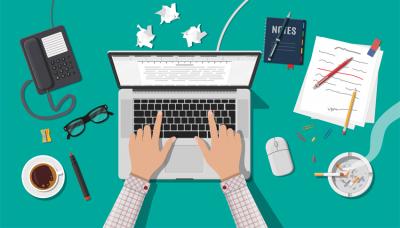 In the ever-changing, complex world of payments, it's reassuring to know that prepaid cards, particularly gift cards, continue to gain popularity in both physical and digital forms. They appeal to merchants, ISOs, merchant level salespeople (MLSs) and consumers—a winning proposition for all involved.
This issue's lead article delves into recent data from researchers in the prepaid sphere and offers perspectives from professionals working in diverse areas of the industry, including experts managing prepaid programs, training agents in the field, onboarding accounts, processing transactions and providing industry analysis. Gift card programs can't entirely eliminate merchant attrition, but including a full range of prepaid and gift card options in the ISO/MLS suite of offerings is a no-brainer: they effectively enhance customer loyalty and reduce churn.
Another way to reduce churn is discussed by one of our contributors to this issue: study your competitors so you can be sure to differentiate yourself and not use the same approaches that they are using. Another expert featured herein details the challenges of running the back office in today's processing environments and offers advice on how to build a better back office. Also recounted herein is one professional's experience being hacked and the repercussions and remedial actions that ensued.
News briefs highlight the following stories: the FTC and the DOJ urged the Federal Reserve Board to take a tougher stance to make sure merchants are able to choose which networks are used to process their card-not-present debit transactions; British finance leaders raised the spending limit for contactless card payments following a public discussion with retail and banking leaders; a survey by PayNearMe reflects demand for faster, simpler, more personalized bill pay applications; the COVID-19 pandemic accelerated demand for faster payments, per a recent Fed survey; Positive Technologies disclosed three vulnerabilities in PAX S920 and D210 terminals, which PAX swiftly addressed; and the reopening of FinovateFall in New York City drew thousands of exhibitors and attendees, and organizers believe the popular conference, flurry of investment rounds and M&A activity reflect a vibrant fintech community,
If you have a professional or company milestone to report, please send a press release to press@grensheet.com. We rely on news you send us for new product and company profile leads, as well as for the items in Industry Update, which include new appointments, acquisitions, partnerships, research, honors, guidelines, opportunities and more. Also, we always welcome your feedback at greensheet@greensheet.com.

The Green Sheet Inc. is now a proud affiliate of Bankcard Life, a premier community that provides industry-leading training and resources for payment professionals. Click here for more information.
Notice to readers: These are archived articles. Contact names or information may be out of date. We regret any inconvenience.
Prev
Next