The Green Sheet Online Edition
July 26, 2021 • Issue 21:07:02
Inspiration
Be procrastination proof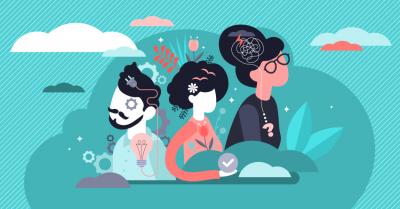 Everyone procrastinates, at least occasionally. But it's a bigger problem for some than for others. Indeed, I believe it's not always a bad thing. Let's say you can't focus on your top-priority task no matter how hard you try. So you set it aside temporarily and do a few other things. Then you return to it, and everything clicks into place. This happens when a person just needs a little time to let ideas gel in the back of the mind.
However, too often, procrastination means avoidance, not a rejuvenating pause, and it interferes with attaining life-long goals.
Some experts say to overcome procrastination, you must gain awareness of what triggers it and identify the root causes. I agree that knowing what triggers procrastination is important. I'm not convinced about identifying root causes, though, because while getting to the bottom of any detrimental behavior can be enormously helpful, it's usually a long-term process that requires professional help. Thus, anyone who chooses to dig into this must, at the same time, take remedial actions. Without that, stagnation will likely result.
Get things rolling
So, when endeavoring to stop delaying important actions (whether delving into root causes or not) here are useful steps to take:
Pay attention to your self-talk: Notice when thoughts of procrastination enter your mind. Thoughts like, "I'm too busy to work on this now" or "I don't feel ready to do this" are signals that procrastination is about to take hold. Don't act on them.

Take a small action: Despite thoughts pulling you in other directions, force yourself to spend even just a few minutes on the immediate task. You might find once you begin, you'll complete more than you expect.

Eliminate distractions: When you need to concentrate, turn off all devices that aren't needed for the task at hand. Consider putting your cell phone in another room for the duration. Also, close your office door if people in your office or household tend to come in and out, attempting to engage you.

Connect with your why: If you know why a project matters to you, your company or community, and those you love, this will increase your motivation and make it more likely you will persevere when work on it becomes extremely challenging.

Follow a plan: If you have a major project to complete, break it down into a series of smaller, manageable tasks, and give each one a deadline. Be sure not to underestimate the amount of time a task will take so you don't put unnecessary pressure on yourself, which could backfire and lead to more procrastination.

Set up rewards: In addition to breaking projects down into manageable pieces, giving yourself rewards that are meaningful to you as you complete milestones will help keep you engaged and motivated, loosening procrastination's hold on you.
So, next time negative emotions and thoughts interfere with your ability to do something that matters greatly to you, it's OK to take a little break if you've been pushing hard and have hit a wall. Then take one small step, then another and another—and leave procrastination in the dustbin.

The Green Sheet Inc. is now a proud affiliate of Bankcard Life, a premier community that provides industry-leading training and resources for payment professionals. Click here for more information.
Notice to readers: These are archived articles. Contact names or information may be out of date. We regret any inconvenience.
Prev
Next