The Green Sheet Online Edition
July 12, 2021 • Issue 21:07:01
Industry Update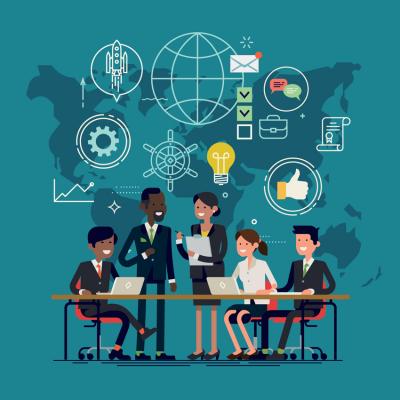 ANNOUNCEMENTS
ATMIA certifies NCR ATM app
The ATM Industry Association certified NCR Corp.'s Activate Enterprise NextGen ATM application to the new ATMIA Next Gen standardized API ecosystem. NCR is the first technology provider to achieve this milestone, ATMIA said. This new certification standard is instrumental for financial institutions that want to leverage modern web technologies on their ATMs to deliver exceptional mobile-like experiences; it also allows interoperability between vendors and provides access to banking and fintech services that significantly expand the functionality of the ATM, the association added.
CSI saluted by Forbes for diversity
Computer Services Inc, a provider of end-to-end fintech and regtech solutions, was chosen as a Forbes 2021 America's Best Employers for Diversity. The fourth annual list honors companies demonstrating a strong commitment to diversity, equity and inclusion. To determine the honorees, Forbes partnered with Statista to anonymously survey 50,000 Americans working for companies with at least 1,000 employees. Respondents ranked their organizations on criteria including age, gender, ethnicity, disability and sexual orientation equality. The 500 companies with the highest scores were recognized on the 2021 America's Best Employers for Diversity.
Transcard launches AccelUp
Payment technology company Transcard launched AccelUp, an accelerator program for minority-owned startups in Chattanooga, Tenn. AccelUp will select up to 10 such startups each year to receive a $15,000 non-dilutive loan. In addition, AccelUp participants will have access to Transcard's resources and assets, including its office space in downtown Chattanooga. Over time, the company will expand AccelUp to include give-back initiatives in mentorship, business development and networking, Transcard stated, adding that it also plans to leverage its professional resources to support entrepreneurs worldwide.
WIT selects 2021 scholarship winners
Women in Technology heralded the 2021 WIT Girls and WIT Campus scholarship winners at its recent Virtual WIT Connect Event. Since its inception, WIT Connect has gathered more than 900 of Atlanta's top executives to raise more than $3.5 million to support the development of young girls and the advancement of women in science, technology, engineering, arts and math (STEAM), organizers stated. At this event, WIT highlighted WIT Girls, WIT Campus, and WIT Single Mothers along with the impact that WIT programs have had on their advancement in STEAM. The list of 2021 winners and their corporate sponsors is available at bit.ly/2UHar1o.
RESEARCH
Airline miles rewards still appealing
After Americans curbed spending and canceled travel plans, conventional wisdom said the market would dwindle for credit cards that provided travel rewards. However, according to J.D. Power's 2021 Credit Card Shopping Study, travel reward cards haven't lost their luster. The study, which polled Americans who applied or considered applying for credit cards in the past 12 months, found that 11 percent of all new credit card co-brand acquisitions were travel cards, a rate that remained stable with the previous year, researchers wrote. Regarding card selection, rewards were a key factor for 28 percent of those who signed up for travel cards versus 16 percent who signed up for non-travel cards.
COVID hastened retail product launches
Approximately 58 percent of retail professionals said the pandemic accelerated new technology-related product launches at their company, according to Using Retail Tech Innovation to Enhance the Customer Experience released by global market research company Euromonitor International and the National Retail Federation. "While these developments can typically take several years of meticulous planning, many were unveiled to consumers in a matter of weeks.," said Mark Mathews, vice president of research development and industry analysis. Michelle Evans, senior head of digital consumer at Euromonitor, added that technology will continue to be used to improve operational efficiencies and elevate the customer experience, positively impacting brand perception as a result.
Factors fostering trust in online stores
Modern website design and quality seals (related to products) can, when combined, improve the number of people who find websites trustworthy by 30 percent, according to a survey of 1,198 ecommerce shoppers conducted by Tido, a live-chat platform provider. Other factors contributing to trust include typo-free copy; legitimate-looking domains; positive reviews; and contact information. In addition, 34 percent of Gen Z respondents believe the majority of online stores are untrustworthy, but 78 percent of total respondents believe the opposite.
PARTNERSHIPS
Checkout.com, BigCommerce team up
Checkout.com, a cloud-based payment solutions provider, became certified as a BigCommerce Technology Partner. BigCommerce's 60,000 global merchants now have access to Checkout.com's payment platform. The partnership creates a compelling proposition for global merchants seeking to leverage BigCommerce's powerful ecommerce platform with Checkout.com's international payment capabilities, the partners stated. BigCommerce customers can integrate Checkout.com's unified platform, offering gateway, processor, risk management and global acquiring footprint directly through their BigCommerce Control Panel.
Judopay, MedPoint working together
Judopay, a mobile-centric, cloud based payments provider, partnered with MedPoint, an automated system for prescription collection and payment. The MedPoint system features secure lockers where customers can pick up orders 24/7; the system can also be integrated with a pharmacy chain's ecommerce app or website. Judopay will apply its expertise to help businesses accept safe and secure payments, working alongside MedPoint to promote a solution that can be installed at any pharmacy, from a local independent shop to a national chain, Judopay stated.
Nuvei, Discover Global Network join forces
Nuvei Corp., a payment technology provider, reported that its wholly owned subsidiary signed an acquiring agreement with Discover Global Network, the payment brand of Discover. Nuvei said it secured the partnership at a critical time as the shift to ecommerce continues to surge, satisfying the demand for greater connections between online merchants and Discover Global Network. According to Nuvei, the partnership provides its merchants with greater growth opportunities by allowing them to operate within the Discover Global Network, which includes Discover Card issued in the U.S., Diners Club International cards issued in more than 55 countries, and cards from its network partner alliances.
ACQUISITIONS
APPS acquires Clique Payments
Atlantic-Pacific Processing Systems acquired cloud-based software company Clique Payments, Inc. The acquisition enables APPS to expand its suite of enterprise resource planning and accounting payments integrations to include QuickBooks, FreshBooks, Xero, Sage and more, while supporting all major payment processing providers and more than 20 top payment gateways, APPS stated, adding that Clique's software-as-a-service platform provides a variety of solutions all with integrated payments acceptance for accounting and ERP software. Terms of the acquisition were not disclosed.
Openpay to acquire Payment Assist
Australian buy now, pay later payment solution provider Openpay agreed to acquire UK automotive finance company Payment Assist. The deal, reported to be worth over £11.5 million, with an earn out component of up to £17 million, will give Openpay access to Payment's Assist's network of over 7,000 locations across the UK, including well known chains such as Halfords Autocentres, Stratstone, National Tyres and Autocare, and more. Openpay stated the transaction will catapult the company into the UK Automotive service and repair sector, building on its established retail operation and recent entry into the healthcare sector.
Payroc gains Beanstalk's fintech API
Payroc WorldAccess LLC, a merchant acquirer and payment processor, acquired Beanstalk Payment Technologies' debit payment routing intelligence, a cloud-based fintech application programming interface API) that provides routing alternatives while also reducing costs associated with debit card transactions, Payroc stated. Beanstalk's intelligent routing technology evaluates transaction characteristics to identify the optimal, least-cost network across which the transaction could be routed, and the solution's routing intelligence can be integrated into ecommerce or POS software via API with transaction details and savings monitored on Beanstalk's dynamic analytics dashboard and reporting tools, Payroc added.
APPOINTMENTS
Nicholas Bisconti joins Mercator
Mercator Advisory Group hired Nicholas Bisconti as its director, primary research services. Most recently, Bisconti was the founder and executive marketing advisor of Actionable Insight Research LLC and adjunct professor of business research methods at Suffolk University in Boston. Before founding Actionable Insight, he served as managing director of 451 Research | Advisory. Previously, he was director of custom primary research services at International Data Corp. Bisconti brings expertise that better positions the company in gaining valuable insight into the key issues that affect the payments and banking industries, Mercator stated.
Coalition selects Dylan Steele
Coalition, a cyber insurance and security provider, appointed Dylan Steele as chief marketing officer. In this role, he will oversee global marketing strategy as Coalition expands its reach and range of offerings to new markets. Previously at Splunk, Steele led corporate marketing efforts to create the Data-to-Everything Platform category, extending the reach and awareness of Splunk to a broader audience of technology executives and supporting the transition to a cloud-based software delivery model; as an executive at Salesforce, he helped grow the platform business to nearly $2 billion in various product marketing and marketing roles, Coalition noted.

The Green Sheet Inc. is now a proud affiliate of Bankcard Life, a premier community that provides industry-leading training and resources for payment professionals. Click here for more information.
Notice to readers: These are archived articles. Contact names or information may be out of date. We regret any inconvenience.
Prev
Next