The Green Sheet Online Edition
July 12, 2021 • Issue 21:07:01
News Briefs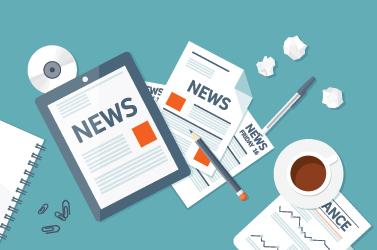 A new study by FreedomPay and J.P. Morgan describes COVID-19 as a "Black Swan" moment that transformed retail and hospitality. Preparing for the Return of Demand: How America's Retail & Hospitality Tech Elite Tackle Disruption with New Commerce Investment, reports on U.S. IT decision-makers surveyed to identify top concerns and technology investment strategies. Molly Walsh, head of product for merchant services at J.P. Morgan, credited changing consumer preferences for driving touchless and digital commerce adoption.
These behaviors are "driving our merchant clients to build more effective payment and data commerce strategies, create new roadmaps and shape vendor relations in 2021 and beyond," she said in a statement. Chris Kronenthal, president and chief technology officer at FreedomPay, agreed, adding that researchers found IT leaders focusing on better use of data and real-time insights.
Westside State Bank, a community bank in Iowa, is the latest bank to bring real-time payments to its customers through a connection to RTP, the real-time payments network developed and operated by The Clearing House. Westside is accessing RTP through Shazam, and Bankers' Bank is providing funding capabilities. Westside is beginning its journey with RTP by receiving instant credits on behalf of customers. "Every FI starts with that," Steve Ledford, senior vice president of product strategy and development at TCH, explained in an interview. "It's really a prerequisite for sending."
This stepping stone approach to boarding banks to RTP is necessitated by several factors, including the reality that many banks use different back-end processors for different products. "We think most FIs will end up with multiple providers and multiple links to RTP because of the way they put together their product offerings," Ledford said.
AI-based solutions provider ThetaRay disclosed June 15, 2021, that SONAR, its anti-money laundering solution for cross-border payments, is available as a subscription service on Google Cloud. The solution is designed to help financial institutions, fintechs and third-party service providers detect and mitigate money laundering activities in cloud-based environments, representatives from both companies stated. Mark Gazit, chief executive officer at ThetaRay, observed a recent spike in new attack vectors, as money launderers, human traffickers and criminals took advantage of pandemic-related disruptions.
"As a product-driven company, we are excited to offer a solution that accelerates speed-to-value and reduces the cost of acquisition, and we are thrilled to partner with Google Cloud to solve industry challenges that have been difficult to solve with previous generations of technology," he said. Chris Arisian, director of ISV partnerships at Google Cloud, agreed ThetaRay's SONAR can help Google Cloud users "build and scale their digital infrastructure, securely and safely."
Ransomware attacks against critical infrastructure have inspired government and private sector alliances, according to recent reports. The Verizon Business 2021 Data Breach Investigations Report found attacks on the rise as well as average ransom payments, which have increased by 171 percent in just a year, researchers found. The Cybersecurity and Infrastructure Security Agency, a risk advisory focused on mitigating cyberattacks, and Infosec, an education company, are making free resources available to business owners, including CISA's Ransomware Guide, to help educate the public about security best practices.
Amy Nicewick, section chief of communication management at CISA, stated that the free tools will help organizations stay a step ahead of bad actors. "Education is one of the most powerful weapons against ransomware," she said, adding that CISA is aware that not everyone has the same resources to prevent and fight ransomware threats.
Many businesses that accept PayPal will start paying higher processing fees this summer; in some cases the fees will climb by more than 40 percent. Online sellers currently pay 2.9 percent plus 30 cents to accept PayPal digital products (for example, PayPal Checkout, Pay with Venmo and Checkout with crypto). Beginning Aug. 2, the cost rises to 3.49 percent plus 49 cents. That's a 78-cent (or 24.3 percent) fee increase on a $100 ticket; the fee for processing a $10 online purchase will jump from 59 cents to 84 cents, or a whopping 42 percent.
The fintech will also impose a new, mostly lower fee structure for online payments using traditional credit and debit cards (Visa, Mastercard, Discover): 2.59 percent plus 49 cents. Online sellers processing these cards through PayPal can opt for chargeback protection, for a higher per transaction fee of 2.99 percent plus 49 cents.

This article contains excerpts from news stories recently posted under Breaking Industry News on our homepage. For links to these and other full news stories, please visit www.greensheet.com/breakingnews.php.
The Green Sheet Inc. is now a proud affiliate of Bankcard Life, a premier community that provides industry-leading training and resources for payment professionals. Click here for more information.
Notice to readers: These are archived articles. Contact names or information may be out of date. We regret any inconvenience.
Prev
Next