The Green Sheet Online Edition
February 22, 2021 • Issue 21:02:02
Industry Update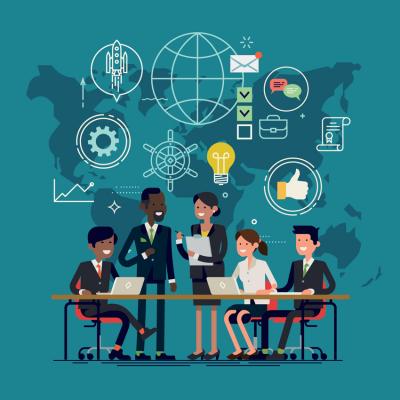 ANNOUNCEMENTS
ATMIA forms new forum
The ATM Industry Association launched the Crypto-Currency ATM Deployers Forum, a focused group within ATMIA dedicated to the special needs, issues and concerns of the increasingly influential crypto-currency Industry. "Given the diverse and growing global growth of cryptocurrency dispensing ATMs, the need for systematic cooperation among these specialized deployers has never been greater," said Mike Lee, ATMIA CEO and president.
ClearSale launches ecommerce podcast
Ecommerce fraud protection company ClearSale introduced its new podcast, Gateway to E-Commerce (https://gatewaytoecommerce.clear.sale). The podcast brings together the extensive experience within the ClearSale organization along with other online retail thought leaders to offer everyone from solopreneurs to enterprise executives meaningful insights and information on the world of ecommerce, ClearSale noted.
Qolo launches embedded processing platform
B2B payments hub Qolo reported that in response to the payments industry's challenges of adopting cumbersome integrations and transaction processes that negatively impact customers, it launched its INTERACT embedded processing functionality and platform licensing solutions through its 100 percent native cloud capability. Darren Beyer, Qolo's chief product officer, said the company "has established a new standard for Fintech by providing these enhanced payment capabilities."
RESEARCH
LexisNexis Risk Solutions studies fraud in North America
LexisNexis Risk Solutions unveiled findings on the state of fraud, detailing key 2020 fraud trends in the United States and Canada while also discussing what to expect in 2021. The firm compiled findings from multiple studies it conducted in 2020 and uncovered a perfect storm of trends that have impacted fraud throughout the past year and those that may linger into the new year, researchers noted.
Mercator: Can U.S. FIs win back payers?
The consumer-driven shift towards digital interfaces brought increased expectations for choice in payments and transparency on payment status, which are often better met through biller solutions, not banking platforms, according to Mercator Advisory Group. However, with improved technology, financial institutions have opportunities to bring consumer bill payers back and provide enhanced convenience, as covered in Mercator's report titled U.S. Bill Pay Market: Can Financial Institutions Win Back Payers?
NFC Forum details mobility-as-a-service strategy
The NFC Forum detailed a comprehensive strategy to develop and deploy electronic identification (eID) for mobility-as-a-service (MaaS). The purpose Management and Use of Identities in Mobility and Transport Market Requirements Document is to educate transport service providers and mobility platform operators about the use of eID and NFC in MaaS solutions. It specifies digital identity management business processes and NFC use cases for a state-of-the-art MaaS solution based on trustworthy electronic identities.
PARTNERSHIPS
Aria Systems, Worldline expand partnership
Aria Systems, which helps enterprises grow subscription and usage-based revenue, expanded cooperation with Worldline, a global provider of payments and transactional services. Aria customers benefit from an enhanced set of features and capabilities for their needs in subscription commerce through Ingenico (part of Worldline), Aria noted, adding that merchants can more effectively mitigate fraud, reduce failed or delayed payments, and offer customers an increased number of payment options.
Factor4, NCR team up
Factor4 LLC, a provider of gift card and loyalty solutions, partnered with NCR Corp. Under the agreement, Factor4's gift card programs are now integrated with NCR Silver and Counterpoint POS solutions. According to Factor4 CEO Dan Battista, the two companies' market-leading contactless and ecommerce solutions have enabled merchants of all types to weather the pandemic, adapt to market changes and embrace consumer preferences.
KUBRA, Mastercard to expand customer choice
KUBRA, a provider of customer experience management solutions, said it is growing its network of payment channels by integrating with Mastercard Bill Pay Exchange. Billers using the KUBRA e-billing platform can now offer customers who prefer to use their banking institutions' platforms a seamless way to make bill payments, the partners stated. Mastercard Bill Pay Exchange is a digital solution designed to make it easier for consumers to view, manage and pay their bills without setting up accounts with multiple billers.
ACQUISITIONS
Atlantic-Pacific Processing acquires Paynomix
Atlantic-Pacific Processing Systems acquired cloud-based software company Paynomix LLC, making Paynomix a wholly owned subsidiary. Paynomix founder Brent Gephart will join APPS as its new chief information officer. Paynomix will continue developing and implementing software-as-a-service payment solutions focused on helping businesses maximize customer interactions, streamline operations and drive revenues, APPS stated.
Push Pay now part of by OV Loop
Connected commerce company OV Loop Inc. acquired Push Pay Inc., doing business as PayFi, a company that offers U.S. banks and commercial enterprises real time payment (RTP) capabilities for instant and lower-cost financial transactions. OV Loop's new PayFi solution enables organizations to send and receive RTPs and request payments through the OV Loop platform, the company noted, adding that users can also securely and easily authorize instant funds transfer through participating banks with their personal credential manager.
APPOINTMENTS
Synovus selects Tom Bell
Synovus appointed Tom Bell as executive director of third-party payments. He joined Synovus in 2020, after the company brought its merchant services business in-house. In his new capacity, Bell will work closely with current and future fintech partners. Bell has served in the consulting, technology and payments realm for more than 40 years, including 25 years at Accenture. He was also CEO for Bank of America Merchant Services, Merchant e-Solutions, and Transaction Amy W. Corn tapped by Georgia Tech. Georgia Tech Professional Education selected Amy W. Corn as academic program director of its forthcoming financial technology professional education and training program. This program is integral to collaboration between the State of Georgia and the Board of Regents University System of Georgia to develop career pathways in fintech, GTPE stated.
Corn has 25 years of leadership in fintech and telecommunications. As the founder/CEO of the AWC Strategy Group, she specializes in strategic business planning. Directly prior, Corn served as senior vice president of marketing and communications for Global Payments Inc.
Oscar Lopez joins First American
First American Payment Systems welcomed Oscar Lopez as director of sales. In this role, Lopez will manage the recruitment team, identifying new market opportunities and helping to enhance the company's investment in the ISO/strategic partnership channel.
Lopez has a history of success in the financial services and payment technology industries. He joins First American from Clearent, where he was in charge of recruiting and team-building initiatives. Before that, he served at Bank of America Merchant Services and Wells Fargo.
CardPayment Services appoints Doug McKim
CardPayment Services hired Doug (Javier) McKim as its southeast regional sales director. Doug joined CPS from Bank of America Merchant Services. For the last year he has been performing direct sales for CPS's payment solutions in Central Florida, including the Orlando and Tampa metro markets. Doug is now responsible for all CPS resellers, including ISOs and agents, in Central and North Florida along with providing coverage to resellers in both Georgia and Alabama.

The Green Sheet Inc. is now a proud affiliate of Bankcard Life, a premier community that provides industry-leading training and resources for payment professionals. Click here for more information.
Notice to readers: These are archived articles. Contact names or information may be out of date. We regret any inconvenience.
Prev
Next