The Green Sheet Online Edition
November 23, 2020 • Issue 20:11:02
Industry Update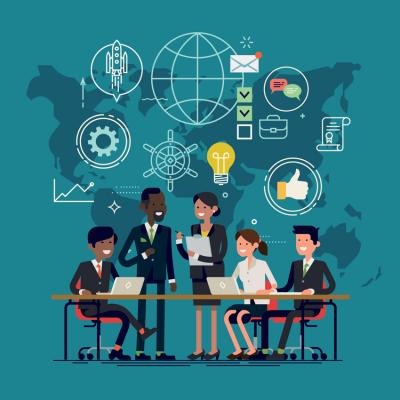 ANNOUNCEMENTS
CO-OP Insights Center launches
CO-OP Financial Services introduced CO-OP Insights Center, a web-based business intelligence and reporting platform. It was created to simplify complex information to produce actionable insights and enable credit unions to quickly understand portfolio behavior and grow credit and debit programs. "In the wake of COVID-19, it is more important than ever for credit unions to understand the trends in member spending," said Bruce Dragt, Chief Product Officer, for CO-OP. "CO-OP Insights Center aggregates volumes of transaction data and distills it into insights credit unions can use to make sound business decisions."
EPI processes $3.5 billion GPV in Q3
Technology-driven payment and transaction processor Electronic Payments Inc. reported it experienced a 12 percent increase in gross processing volume (GPV) for the third quarter of 2020 compared to the same period in 2019. Third quarter GPV exceeded $3.5 billion amid the ongoing COVID-19 pandemic. The company attributes the growth to helping small businesses across the country navigate changes in consumer behavior and economic challenges to achieve continuity of commerce.
ETA working toward better future
In congratulating President-elect Joe Biden and Vice President-elect Kamala Harris, Jodie Kelley, Electronic Transactions Association's CEO, said the electronic payments industry has "worked tirelessly to assist consumers and businesses" during the COVID-19 pandemic, and the ETA and its members will "continue this leadership in close cooperation with the Biden–Harris administration and the new Congress, to strengthen our nation's people and its economy, and to support the competitive marketplace that fosters the drive and spirit of the American people."
LexisNexis Risk Solutions enhances fraud intelligence
LexisNexis Risk Solutions introduced LexisNexis Fraud Intelligence to its suite of fraud and identity products. LexisNexis Fraud Intelligence helps organizations mitigate new account fraud risk by bringing together identity events and consumer application activity to arrive at a comprehensive, powerful score that offers complete view of identity, LexisNexis Risk Solutions stated, adding that the tool limits friction for legitimate consumers because it can identify applications in real time that are most likely fraudulent.
U.S. Payments Forum releases new resources
The U.S. Payments Forum released several new resources focused on improving the contactless payment experience at the POS, securing online channels against payment fraud, and accelerating the adoption of contactless open payments in transit. These resources are part of the Forum's ongoing efforts to provide education and actionable guidance on timely and essential topics for the payments industry. "There has been an incredible amount of change in the payments space this year in response to COVID-19, and the U.S. Payments Forum responded by prioritizing the emerging needs of the industry," said Randy Vanderhoof, director of the forum.
RESEARCH
EMVCo offers guidance on FIDO, EMV 3DS
Global technical body EMVCo published a white paper that provides guidance on how FIDO Authentication Data can be used in EMV 3-D Secure (3DS) messages to reduce fraud and friction in the payment process for consumers. Use of FIDO Data in 3DS Messages focuses on EMV payment use cases to demonstrate how FIDO Authentication Data can be leveraged to attest that merchant-initiated strong consumer authentication has taken place before an EMV 3DS transaction. This can reduce the need for issuers to authenticate cardholders for every transaction when shopping online and streamline processes, EMVCo stated.
Ondot predicts lower holiday season spend
Forty-eight percent of consumers expect to spend less money during the upcoming holiday shopping season compared with 2019, according to a new survey by Ondot Systems. The top three reasons respondents gave for spending less were the uncertain economy, a desire to build their savings, and concerns about their employment and financial situation. Researchers also found that one quarter of consumers have fallen behind on credit card payments since the pandemic began, and spending continues to shift toward online and mobile channels.
PARTNERSHIPS
Bluefin, PAAY team up on security
Bluefin, a specialist in encryption, tokenization and data security, and PAAY, an innovator in consumer authentication, introduced a new security solution set designed to eliminate the threat of hackers and online fraud, while providing regulatory compliance. The solution set combines 3DS, hardware-based encryption, and vaultless tokenization to provide merchants a liability shift, strong customer authentication, data confidentiality, and compliance with the General Data Protection Regulation and the Payment Services Directive 2.
Fluid Pay adds Payroc's RewardPay Choice
Fluid Pay reported that to augment existing features that ease the payment gateway experience, offer flexibility and enhance business operations, Fluid Pay is now fully compatible with Payroc's RewardPay Choice, which allows for compliant surcharging across all card brands and zero-cost credit card processing. Merchants can save thousands of dollars in processing while receiving all the added benefits of Fluid Pay, which will provide merchants even more flexibility in payment processing, the company added.
Forter, FreedomPay fight fraud
Ecommerce fraud prevention specialist Forter partnered with payments provider FreedomPay to establish the first joint network for online merchants and banks designed to instantaneously block fraud and enable legitimate consumers to operate freely. This addresses a major issue where multiple players touch each online transaction—often using different fraud solutions, the partners stated. "Our coalition of merchants, payment providers and banks fighting fraud together is a huge step forward in global fraud prevention," said Liron Damri, co-founder and president of Forter.
ACQUISTIONS
Celero acquires TransNational Payments
Celero Commerce, a vertically focused commerce solutions provider, acquired TransNational Payments, a provider of electronic payments technology and business management SaaS solutions. With the addition of TransNational, Celero now serves approximately 40,000 merchants, 150 financial institutions, and processes more than $14 billion of card volume annually, making it a top 10 nonbank payment processor in the United States, Celero stated.
Mercury PSI merges into Nets brand
Mercury Payment Services International, focused on serving southeastern Europe, became part of the Denmark-based Nets family, together with the German Concardis Group, in early 2019. With integrations now complete, Mercury PSI has been fully rebranded to Nets—a natural step for the company as part of its ambition to become the European payments champion, Nets noted.
Nuvei completes acquisition of Smart2Pay
Nuvei Corp., a global payment technology partner of thriving brands, completed the acquisition of Smart2Pay Global Services B.V. The acquisition strengthens Nuvei's presence in high-growth digital commerce verticals and further expands the company's geographic footprint in additional regions, Nuvei stated, adding that the transaction creates one of the largest, most complete alternative payment method solution providers in the world.
Shift4 acquires 3dcart ecommerce platform
Shift4 Payments, a provider of payment processing and technology solutions, acquired 3dcart, an ecommerce platform serving over 14,000 businesses, to deliver a unified commerce solution to the company's customers. According to Shift4, 3dcart is a feature-rich, multinational ecommerce platform serving businesses of all sizes in a wide range of industries. "The company provides everything a business needs to build a secure ecommerce website and start selling products or services online," Shift4 said.
APPOINTMENTS
Leigh Ramsden signs on with Trulioo
Global identity verification company Trulioo selected Leigh Ramsden as its as chief financial officer. He brings more than 20 years of financial analysis and progressive leadership experience to Trulioo and will succeed Anne Lawlor, who is retiring. Ramsden most recently served as Absolute Software's interim CFO and vice president of finance. In his new role, he will lead all aspects of Trulioo's finance function, including accounting, financial reporting and analysis, financial operations, capital planning, tax, treasury, and investor relations.
Ideal CU selects Jill Robiller
Jill Robiller joined Ideal Credit Union as assistant vice president of payment systems. She has 20 years' experience managing card programs, including credit, debit, merchant and gift cards, and overseeing payment systems. Prior to joining Ideal, she served as assistant vice president bankcard and payments manager/officer for United Bankers Bank. In her new position, Robiller will research, define, develop and implement strategies and initiatives to further enhance the credit union's position within the payments space that leads to sustainable growth.
Sandra VanBuren joins TimePayment
TimePayment, a fintech company specializing in multichannel equipment finance, appointed Sandra VanBuren as director of business development for its food and beverage finance unit. She will lead development of new partner relationships and execute strategic initiatives focused on client marketing innovations and loyalty programs. Directly prior, VanBuren was director of dealer relations and services at SEFA LLC, a national consortium of restaurant equipment manufacturers, dealers and suppliers. She previously held positions with Arthur Anderson, Central Salt, Interoceanic Corp, JBFCS and Glencore.

The Green Sheet Inc. is now a proud affiliate of Bankcard Life, a premier community that provides industry-leading training and resources for payment professionals. Click here for more information.
Notice to readers: These are archived articles. Contact names or information may be out of date. We regret any inconvenience.
Prev
Next