The Green Sheet Online Edition
July 13, 2020 • Issue 20:07:01
Industry Update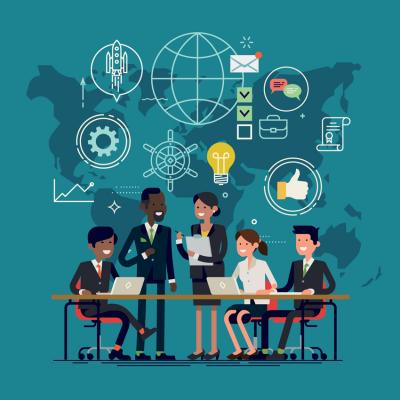 ANNOUNCEMENTS
Electronic Payments expands Exatouch POS AppMarket
Payments and POS leader Electronic Payments, which is celebrating its 20th year in business, integrated two new loyalty applications, Factor4, LLC and Scan Data, with its proprietary Exatouch POS solution. Building on Exatouch's intrinsic loyalty application, the new offerings provide merchants greater flexibility over their loyalty programs, enhanced customer engagement, and increased marketing opportunities to boost revenues, the company stated. Factor4 provides stored value card solutions. The Scan Data Loyalty app furthers Electronic Payments' initial Scan Data integration, which enables merchants to automatically report tobacco sales to manufacturers to receive rebates.
Flywire homes in on tuition affordability
Vertical payments company Flywire enhanced its digital education platform to help improve tuition affordability. New international payment plan options empower institutions worldwide to provide students more flexible funding options to help them better manage their education expenses during a period of unique financial constraint, Flywire noted, adding that this functionality builds on existing offerings and is customized to meet the needs of institutions around the world with a high ratio of foreign students.
Ingenico's Russian ecommerce reaches $1 billion
Ingenico Group stated that within 18 months of going live, its Russian Payments Solution reached $1 billion, outperforming all expectations and becoming one of the fastest growing payments offerings from Ingenico ePayments. "The success of the solution is credited to Ingenico's deep understanding of the Russian financial system and partnerships it has built within the Russian banking ecosystem," the company noted. "Through these partnerships Ingenico developed a unique solution with local access to the Russian financial system and payment landscape providing local acquiring, local payment methods and multi-currency processing capabilities."
Shift4 launches contactless QR Pay
Shift4 Payments, a provider of integrated payment processing solutions, introduced a new, contactless payment technology called QR Pay. The technology allows consumers to pay their bill at restaurants, retail stores and hotels by simply scanning a QR code on the receipt or payment terminal and completing the transaction on their phone. There is no additional charge for Shift4 clients to implement QR Pay at their business, according to the company. "As businesses across the country reopen, they will need to adapt to changing consumer preferences including a new focus on contactless technologies," Shift4 Payments CEO Jared Isaacman said. "We developed QR Pay to provide a completely touchless payment experience that's secure, safe and convenient."
Splitit joins #OpenWeStand movement
Splitit, a global payment platform that enables shoppers to pay installments via credit card, reported that it joined GoDaddy's growing #OpenWeStand movement as part of more than 70 brands contributing resources, tools and insights to help sustain entrepreneurs and small businesses during the COVID-19 crisis. Splitit said that in joining the movement, the company pledged to offer small businesses access to more qualified consumers by breaking down barriers to payment and leveraging the credit they already have to make purchases.
RESEARCH
Mastercard marks surge in digital payments
With constraints imposed due to COVID-19, consumers are adopting new payment habits at an accelerated pace, according to a global study by Mastercard conducted in 15 markets. Consumers are increasingly moving away from cash and opting for contact-free and digital payments experiences, the card brand disclosed. Ecommerce is also surging, with Mastercard SpendingPulse reporting record growth rates across the globe as consumers increasingly shop online. As our payment behaviors evolve, two notable trends emerge in our research: In store, a massive move away from cash; globally, almost seven in 10 consumers say the shift to digital payments will likely be permanent, and nearly half of consumers plan to use cash less, even after the pandemic subsides, Mastercard stated.
Fintech industry report 2020–2025 released
The Global Fintech Market report from Research and Markets stated the fintech market is anticipated to grow at a CAGR of around 20 percent from 2020 to 2025 and reach a market value of approximately $305 billion by 2025. According to the report, the key reason for this growth includes high investment in technology-based solutions by banks and other financial services firms. In addition, infrastructure-based technology and APIs are reshaping the future of the financial services industry, and financial technology companies are delivering low-cost personalized products, which is leading to rising customer expectations and boosting the market growth globally, researchers noted.
PARTNERSHIPS
Aurora Payments integrates with IRIS CRM
Aurora Payments, a full-service provider in the payments industry, integrated with IRIS CRM to provide ISOs with streamlined access and simplified portfolio management through IRIS CRM. The new Aurora Payments reporting integration can be enabled through IRIS CRM in a few steps by contacting IRIS CRM support, the partners noted. Once the integration is enabled, ISOs working with Aurora Payments will have the data from their Fiserv or TSYS Aurora Payments-enabled merchants automatically flowing into their CRMs on a daily basis, they added.
Payway, RSPA team up
Payway, an integrated payment processing solution, is partnering with the Retail Solution Providers Association to provide its solution to RSPA members. Association members include resellers, distributors, hardware manufacturers, software developers, consultants and service providers that bring retail technology solutions to the marketplace. RSPA's Solution Center is a web platform designed to introduce value-added resellers and independent software vendors to new products and services and connect them with the providers of these solutions, like Payway, according to the RSPA.
ACQUISITION
Mastercard to acquire Finicity
Fintech Futures reported that Mastercard agreed to acquire financial data aggregation startup Finicity for $825 million. "If performance targets are met, Finicity's existing shareholders will earn up to $160 million on top of the sale price, taking the total value of the deal to $985 million," Fintech Futures stated. With a focus on credit decisioning, Finicity provides insights to financial services firms having to do with payments, transactions, and asset and account verification.
APPOINTMENTS
Wendy Holliday leading Wnet
The Women's Network in Electronic Transactions (Wnet) appointed Wendy Holliday as its first CEO. Holliday will support and expand upon Wnet's mission to create more leadership positions for talented women and their male advocates across the payments industry, the organization stated. Holliday is a proven leader in the industry, noted Wnet President Joan Herbig.
"Her background and experience make her ideally suited to lead Wnet's efforts to drive world-class national and regional programming designed to foster gender inclusivity within the financial services and fintech industries," Herbig said. Most recently, was Digital Enterprise Society's executive director.
Droit selects Jamkie Khurshid
Droit, a New York- and London-based technology firm appointed Jamie Khurshid as Chief Commercial Officer. Reporting to Satya Pemmaraju, Droit's founder and CEO, Khurshid will play a pivotal role in Droit's strategy to substantially enhance revenue, strategic partnerships, client relationships and brand awareness, the company stated. Khurshid was CEO of Boat Services Ltd. and instrumental in creating the Tradecho APA in partnership with LSE Group. Prior stints at Credit Suisse, Goldman Sachs and RBS involved him in multiple initiatives in financial services infrastructure and consortia.

The Green Sheet Inc. is now a proud affiliate of Bankcard Life, a premier community that provides industry-leading training and resources for payment professionals. Click here for more information.
Notice to readers: These are archived articles. Contact names or information may be out of date. We regret any inconvenience.
Prev
Next