The Green Sheet Online Edition
April 13, 2020 • Issue 20:04:01
Seven ways to build a stronger ISO
By Matt Nern
SignaPay Ltd.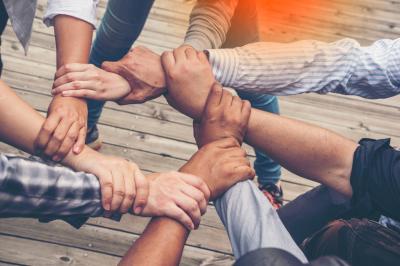 No matter what happens in the wide world, we can take actions to strengthen our businesses and thereby improve the quality of life for ourselves and others. This article offers seven ways you can build a thriving ISO.
1. Focus on your niche
Merchants are diverse in their business styles and processing needs. Restaurants might be higher volume, but you may have POS systems that are difficult to deal with. Petro merchants have gas pumps that complicate standard processing. Some medical businesses require HIPPA compliance of their business partners. Don't spread yourself thin trying to fulfill every type of processing for every type of merchant; focus instead on a few types of merchants in industries with which you have experience.
Many successful salespeople in the payments industry came from the industries they now serve because they are so familiar with the ins and outs of that business type and know their processing challenges. Your time is valuable. Spend it wisely by prospecting merchants with whom you know you will have a higher rate of success. Once you establish yourself as the expert payment processor provider in that realm, your rate of referrals will rise for that industry.
2. Hire smarter
Good sales agents don't necessarily need payments industry experience, but they do need to be able to talk to anyone at any time. This includes cold calling, a unique skill. While providing training for your current team will go a long way toward improved sales, hiring the right people to begin with gets sets you up for faster success. Here are tips for hiring new agents:
Create a successful agent profile by identifying your top agents and determining what makes them successful. If you don't yet have agents, ask yourself, "What has made me a good salesperson?" and build a profile based on your own traits.
Be specific about the skills, habits, work practices and attitudes that contribute to agent success. When interviewing new people, make sure they have these same attributes.
Develop standard interview questions for each applicant and score responses to compare individual answers. This will help you evaluate all interviews fairly.M
Draft questions so they will give you a good idea about the candidate's core abilities and how they've handled challenges in similar work environments.
Since most agent positions are phone-based, consider conducting the initial interview by phone to assess phone etiquette and communication skills. By doing this, you'll be able to determine whether a second interview is worth your time and assess the likelihood they'll succeed in your business.
3. Keep the sales funnel full
It doesn't matter how great your agents are if you aren't getting them viable leads. Drumming up your own leads and referrals is great but requires significant effort. For faster lead generation, hit the list suppliers for phone numbers. Here are a few of the numerous services available:
telephonelists.biz: Offers a plan for $129 per month that allows 20,000 business lead downloads and 24-hour database access. It also sells in bulk by state area starting at $239 per download.
Cole Lists: Only charges for what you use. For every record you download you use a credit.  The more records you download, the cheaper the credits. An annual plan for unlimited leads is restricted to specific areas. Pricing starts from $0.11 per record
Hoovers: Is one of the biggest names in the business, only selling B2B leads. It is a bit more expensive but offers more email data than most and more detailed information on the business size/type/volume, etc.
InfoFree: Ideal for smaller businesses, InfoFree offers a free contract manager as part of its package and admin support throughout the telemarketing process. Access to searches and lists costs $79.95 per month with limited downloads.
When using phone lists, robocalls are a no-no. Be sure a live person is dialing out. Recently, the Telephone Robocall Abuse Criminal Enforcement and Deterrence (TRACED) Act was enacted. It prohibits the use of robocalls and automatic dialers and is meant to curb and end the practice of robocalling to all Americans. Violation of this law can land you a $10,000 fine per occurrence and other legal action from the FCC.
4. Establish yourself online
You may be well known in your territory, but if someone searches for you online, what will they find?  Establishing yourself online is important for generating leads, as well as for authenticity and validation for your company. According to Forrester Research, 59 percent of merchants prefer to do research online before making a commitment. If you don't exist online, your chances of closing deals reduces significantly. Here are some ways to establish your online presence:
Have a website: Building a website is not a complex or expensive process. Many plug-and-website builders are available that anybody with some computer savvy can learn in a couple hours. Check out Wix.com or Squarespace, for example. Both provide a number of templates with easy editors for a quick build and fast launch.
Claim your local listings: Make sure your business is listed on sites such as Google, Yelp, BBB, Yahoo and more. This adds credibility, improves your search rankings and makes finding you easy for merchants.
Create social pages: It's a great way to promote new products and offerings to your existing base and attract new merchants. Like local listings, it adds credibility and boosts your SEO rankings. At minimum, have a LinkedIn business profile and Facebook business page.
Online advertising: Our industry is rife with fraud, which poses challenges when it comes to search advertising. To avoid showing ads to every person who types in "credit card processing" and running up a huge AdWords bill, focus on specific phrase keywords to reach a more qualified demographic. An example would be using "Ohio card processors" or "credit card processing for restaurants." You'll avoid wasting resources chasing down fraudsters.
For a deeper dive into how you can establish your online presence, watch our webinar at https://vimeo.com/272634572.
5. Build a referral network
Be sure to encourage referrals and give contacts a quick way to refer you – with referral cards or business cards. Make sure every merchant you close has a stack of cards to hang out to inquiring customers and don't be afraid to offer a referral reward (it's a lot cheaper than marketing)!
Some examples of referral resources would be associations, business security and fire service companies, shelf stockers/merchandise providers, web developers, local advertising affiliates, accountants, lawyers, and business developers.
Think outside the box. Ideally, everyone you know could be a referral source. You may be surprised at some of the sources you never knew you had. Additionally, consider a referral reward program. You'll get guaranteed closed deals for a set payout amount.
6. Consider investing in a CRM
Once leads are flowing in your door and you have the right people to sell them, consider investing in a customer relationship management (CRM) system. CRM systems are a one-stop-shop to store and manage your contacts and be able to track and drive your sales pipeline. More advanced CRM systems come with built-in email programs and online advertising tracking software. Some to consider are HubSpot, Pipedrive, Freshsales, Salesforce and ZohoCRM.
7. Keep what you kill
Don't do all the work of hunting down merchants just to lose them to a lone wolf. You worked hard to build your merchant base; make sure you keep your merchants happy and processing. This involves making sure they feel as important to you as you are to them. Giving your personal cell phone number and being available 24/7 will put you above and beyond what most offices offer.
As you grow and build your book, you're going to need help with customer support and technology troubleshooting. Getting the right personnel to back up your business is key when you start feeling the strain of a growing merchant base.
Lastly, run your business with integrity, and be honest with your merchants through the sales process and beyond. This will go a long way in building trust and loyalty.

Matt Nern joined the SignaPay team in 2016 and, as senior vice president, is responsible for overseeing all aspects related to sales, business development and marketing. With over 18 years of payment processing industry experience, Matt previously worked as senior vice president of sales and marketing at Secure Bancard LLC and as vice president of sales at CrossCheck, Inc. He has recruited, trained and developed numerous sales teams nationwide that consistently exceeded sales projections. To learn more about implementing a cash discount program in your business or becoming a trusted PayLo authorized reseller, please visit getpaylo.com or call 877-776-9953.
The Green Sheet Inc. is now a proud affiliate of Bankcard Life, a premier community that provides industry-leading training and resources for payment professionals. Click here for more information.
Notice to readers: These are archived articles. Contact names or information may be out of date. We regret any inconvenience.
Prev
Next