The Green Sheet Online Edition
April 13, 2020 • Issue 20:04:01
Industry Update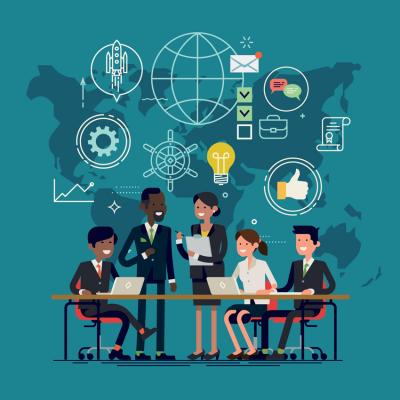 ANNOUNCEMENTS
Idaho grants BitLeague money transmitter license
Bitcoin investment platform BitLeague LLC received a money transmitter license in Idaho. At the same time, BitLeague also launched the three-month bitcoin saving product, which pays 5.8 percent annually to bitcoin holders. BitLeague described itself as a FinCEN-registered, one-stop crypto financial service platform that offers up to a 9 percent annual interest rate to bitcoin investors, and zero-commission bitcoin trading services.
Dzing launches digital payments app
Dzing, a new-to-market electric money and payment institution, launched its new mobile payment app to allow international students, remote freelancers, overseas workers and travelers, conduct financial services from their smart devices at high speed. Now available on Android and iOS, the Dzing app will offer its users a simple, seamless process for transferring funds across borders in the UK and Europe, according to Dzing, which stated it aims to "combine the customer centric nature of a traditional financial service institution with the innovation of a tech savvy fintech challenger, to meet the demands of the niche-digitized customer profile."
Electronic Payments waives Exatouch, TableTurn fees
Payments and POS technology provider Electronic Payments reported it temporarily suspended monthly TableTurn and Exatouch Point of Sale support costs and their related AppMarket fees to assist the most vulnerable business sector in the United States economy – small and midsize businesses – during the coronavirus pandemic. "The three-month billing suspension from March through May 2020 will help to alleviate the potential economic impact facing merchants due to COVID-19, including a decrease in sales and workforce capacity, facility remediation and clean-up costs, and unforeseen business closure," the company stated.
EMVCo offers terminal integration testing framework
EMVCo is encouraging domestic payment systems (and similar entities) to use its new EMV terminal integration testing framework to reduce the time needed to get new and updated acceptance terminals live and operational. The global technical body launched its new Level 3 Participant System Identifier service, which allows domestic payment systems to include their own terminal integration testing requirements using an EMVCo pre-assigned identifier in an EMVCo qualified test tool, alongside those of the international payment systems, providing full testing synergy.
Gartner names Identiq a 'Cool Vendor'
Peer-to-peer identity validation network Identiq was recognized in Gartner Inc.'s Cool Vendors in Privacy, 2020 report, published March 17. "As privacy laws evolve globally, the vendor landscape has developed with innovative solutions that help security and risk management leaders respond to key requirements," report authors wrote, adding that they selected three such vendors that "show the breadth of capabilities required to improve a privacy program's effectiveness."
Identiq said it developed the first and only truly anonymous verification network, which enables companies to work together to validate identities without sharing or exposing personal customer data. The network uses cryptographic algorithms to anonymously compare new user data against identities already trusted by other network members while preserving customer privacy, Identique added.
OKCoin supports Singapore dollar
OKCoin, a fiat-focused cryptocurrency exchange with service in 184 countries, now facilitates the deposit and withdrawal of Singapore dollars for bitcoin and ethereum, with additional cryptocurrency spot pairs coming soon. The Singapore dollar joins the U.S. dollar and the euro in OKCoin's growing acceptance of fiat currencies, the company said, adding that it will soon open an office in Singapore.
Semafone's Cardprotect Relay+ now PCI DSS certified
Semafone, a provider of data security and compliance solutions for call and contact centers, reported it achieved global certification under the Payment Card Industry Data Security Standard (PCI DSS) for its omnichannel digital payments solution, Cardprotect Relay+. The company has also extended its PCI DSS certification for its flagship solution for telephone-based payments, Cardprotect Voice+, across North America. By further bolstering its already rigorous data security standards with these new certifications, Semafone believes it now delivers the strongest levels of security in multichannel payments processes to both its customers and partners.
T1 Payments donates to Unite Here
T1 Payments, a provider of high-risk merchant processing, is donating to the Unite Here Education and Support Fund to assist hospitality workers whose jobs have been compromised due to the coronavirus pandemic. Unite Here represents 300,000 working people in the food service, hotel and other major industries across the United States and Canada. "As working families continue to face layoffs and uncertainty during the coronavirus (COVID-19) pandemic, the team at T1 Payments hopes to assist hospitality workers' through these partners to assist with food, rent, utilities, and wages lost due to reduced hours and tips," TI Payment said.
U.S. Payments Forum offers safer POS tips
In-person payments require interaction with high-contact surfaces, such as payment cards, terminals and ATMs, which can expose consumers to bacteria and other germs, the U.S. Payments Forum noted. And with the global COVID-19 situation raising awareness around hygiene in public environments, the forum published practical tips for retail and petroleum merchants, ATM owners and consumers to provide a "cleaner" payment experience. The short resource, Tips for a Cleaner Payment Experience, can be downloaded at www.uspaymentsforum.org/tips-for-cleaner-payments/.
RESEARCH
Timely data on economic landscape
Facteus, formerly ARM Insight, launched the Facteus Insight Report on Consumer Spending and Transactions (FIRST). The report, found at https://first.facteus.com/, provides a critical lens into consumer behaviors and economic trends derived from financial transaction data covering more than 1,600 companies and 430 publicly traded stock tickers, Facteus stated. It is based on millions of regulatory-compliant consumer transactions sourced directly from financial institutions, fintechs and payments companies. This insight is increasingly valuable as the economic landscape shifts with the evolving conditions created by the COVID-19 global pandemic, according to Facteus.
Employees working longer during pandemic
People are working longer hours in the wake of the global coronavirus pandemic and the mass increase in remote work, according to new data from NordVPN Teams. Researchers found not only a massive spike in business VPN usage, but also people working on average two hours longer than usual. The average workday in the United States increased by almost 40 percent, adding an extra three hours -- the largest jump worldwide. The UK, France, Canada and Spain are seeing a two-hour increase, and business VPN sales increased by almost 600 percent due to remote work, NordVPN found.
Same-store insights year over year
Credit union service organization PSCU released its newest Eye of Payments study, which shares year-over-year, same-store insights from March 1 to 21. Researchers found that while year-over-year spending during that period was up 9 percent overall in 2020, the travel sector decreased 30.3 percent. Transaction volume for grocery stores/supermarkets was up 41.3 percent. The consumer goods sector posted an overall gain of 9.2 percent in dollars spent year over year. The drug stores/pharmacies total dollars spent increased 21.4 percent. Gas stations increased only by .04 percent, attributed to the drop in crude oil prices. In general, debit card incremental spend outpaced that of credit cards. For details, see www.pscu.com/eye-on-payments.
PARTNERSHIPS
Fattmerchant, Gift Up! join forces
Fattmerchant, a payment technology provider, is now an official gateway partner of GiftUp!, a software-based company that streamlines and automates the sale of online gift cards. As businesses adapt to decreasing in-person transactions, this collaboration provides Fattmerchant's members a new source of revenue through a virtual gift card offering and special pricing, the partners stated. Gift Up! is waiving its usual 3.49 percent fee for Fattmerchant members' first $5,000 in gift card sales. Members can access Gift Up! through the Omni Marketplace and utilize Fattmerchant's subscription-based processing for virtual gift card sales.
Fluid Pay, Paysafe partner for continuity
Fluid Pay LLC recently partnered with Paysafe as part of the company's continual commitment to provide its continuity customers a streamlined processing experience that will allow merchants to integrate seamlessly and manage their businesses through a single platform.
Through this partnership, Paysafe customers and partners will be able to integrate to both Konnektive and Limelight CRMs, Fluid Pay said, adding that both Paysafe and Fluid Pay are "extremely well placed to capitalize on this opportunity within the continuity industry and work together to create a new industry standard in the marketplace."
HindSite, Fattmerchant to serve field service industry
Fattmerchant, an integrated payment technology provider HindSite Software, purveyor of a business management software for the field service industry, recently partnered with Fattmerchant. The integration enables HindSite clients to accept payments through a variety of processing methods, including card-present and card-not-present capabilities. The platform's API integration allows users to maintain their existing operations within HindSite's platform while using Fattmerchant as their sole payment processor, HindSite noted.
Temenos MarketPlace, TAS Group team up
Banking software company Temenos welcomed TAS Group, a global provider of digital payments software, to the Temenos MarketPlace. With the addition of TAS' CARD 3.0 IE, Temenos clients can leverage a flexible, modular and scalable card issuing, acquiring and processing platform that can be deployed either on-premise or on the cloud, Temenos stated. In addition, Card 3.0 IE enables banks to intelligently manage the entire card and digital payments value chain, including physical and virtual card issuance, card and PIN production, transaction processing, Apple and Google payments and payment analytics.
ACQUISITIONS
DocuSign purchases Seal Software
E-signature specialist DocuSign said it is acquiring Seal Software for $188 million in cash. California-based Seal devised machine learning-enabled analytics software for contracts, which enables users to search large volumes of agreements by legal concepts, instead of keywords. DocuSign made a $15 million strategic investment in Seal Software in 2019 and is expected to integrate Seal's machine learning-powered application into its Agreement Cloud software.
Microsoft gains Affirmed
Microsoft reported is acquiring the Boston-based Affirmed Networks. Founded in 2010, Affirmed is focused on cloud-based mobile network technology, an appealing asset for companies investing in 5G connectivity, analysts have stated. In a 2019 funding round, Affirmed was most valued at more than $1.3 billion. The terms of the acquisition were not disclosed.
APPOINTMENTS
Zafin selects Venkataraman Balasubramanian
Zafin, a provider of product and pricing solutions for banks, added Venkataraman Balasubramanian (Bala) to its senior leadership team as executive vice president and chief technology officer. Bala joins Zafin with over 35 years of experience working in the financial services industry worldwide and the information technology sector. He brings deep and varied expertise to Zafin's leadership team. Most recently, Bala worked as CTO of banking & capital markets for DXC Technology.
Nick Millward joins AIMM board
Nick Millward, vice president Europe at global mobile engagement provider mGage, was appointed to a board member of the Association for Interactive Media and Micropayments. He will serve alongside other professionals from ITV, BBC and Global Radio. "I believe it is hugely beneficial for mGage to be part of the conversation, to be involved in regular discussions around the media and payments market and to have the opportunity to put forward new ideas to continue to grow this industry," Millward said about his appointment.

The Green Sheet Inc. is now a proud affiliate of Bankcard Life, a premier community that provides industry-leading training and resources for payment professionals. Click here for more information.
Notice to readers: These are archived articles. Contact names or information may be out of date. We regret any inconvenience.
Prev
Next