The Green Sheet Online Edition
April 13, 2020 • Issue 20:04:01
Coronavirus: assessing the impact
By Patti Murphy
ProScribes Inc.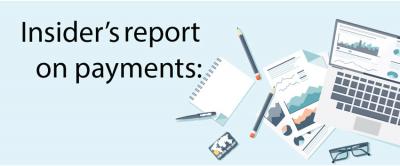 To paraphrase the 18th century American philosopher Thomas Paine, these are times that try people's souls – and also their bank accounts. Never before in 40-plus years working in the payments space have I witnessed an economic shock like the one we're experiencing now as states and cities go into lockdown to stem the tide of COVID-19.
The numbers paint a stark picture. The National Restaurant Association is forecasting $225 billion in losses to restaurants and others in the food service industry March through May, as well as 5 to 7 million job losses. Many of the state-mandated dine-in closures took effect in March, and the market research firm NPD Group estimated that as of the end of March, 94 percent of U.S. restaurants were under some type of service restrictions intended to slow the spread of the novel coronavirus causing COVID-19.
Total customer transactions at restaurants were down 36 percent the week ending March 22, NPD reported, compared to the same week in 2019. Transactions at quick service restaurants, which represent the bulk of restaurant sales and the bulk of take-out sales, were down 34 percent.
Results of a survey published by the National Federation of Small Businesses revealed that 76 percent had been negatively impacted by the coronavirus pandemic in March, up from fewer than a quarter of small business owners just a month earlier. And although about 20 percent reported not being affected, 77 percent of those businesses owners anticipate their situation changing if the outbreak spreads in their immediate areas.
"Many owners have already sought out financial help and more are planning to do so in the near future," NFIB stated. "The outbreak will leave few, if any, owners unscathed."
Finding bright spots
The bright spot for restaurants: online food orders, which were already trending up before the pandemic struck. Analysts at William Blair estimate that digital off-premise restaurant sales are growing at a compound annual rate of 25 percent and will top $62 billion by 2022. For the 12 months ending in February, digital orders represented 13 percent of the total dollars spent at restaurants, according to NPD.
Much of this growth has been driven by third-party delivery services, like DoorDash, Grubhub and Uber Eats. But most of that activity is taking place in urban and suburban markets. I live in rural Maryland, about 10 miles from the nearest commercial district, which puts me outside food delivery areas.
The national services also can be expensive for cash-strapped restaurants. DoorDash, for example, assesses a 20 percent delivery fee, paid by restaurants. And although some of these services are eliminating or reducing their commissions in the current environment, there are other challenges. These include loss of control over the customer experience (many who use the services complain of problem orders), and by extension, loyalty. Plus, restaurant owners have to compete with numerous other restaurants using the service, jockeying for positions on order pages.
Some ISOs are addressing these issues, building web-based menu ordering systems for their restaurant clients. Impact Pay System developed a free online ordering service it calls Bites, specifically for restaurant clients in rural Fayette County, Tenn. "We created this to help restaurants continue to be operational," said Dee Karawadra, Impact's president. "We wanted to make sure that rural restaurants have a way to do online ordering." I suspect other ISOs are taking similar actions.
Not surprisingly, grocers also are seeing surges in online ordering. Downloads of Walmart's Instacart grocery app saw a 218 percent spike on March 29 compared to the same day in 2019, the company reported.
Online, contactless growth
It's not just online food orders that will grow in this new environment. Online ordering for delivery and/or pickup can work in numerous verticals, and will probably continue gaining traction in the retail payments space even after current business closures and stay-at-home orders are lifted.
Let's face it: a significant number of small businesses are slow to change. If the current situation has taught us anything, it's that not having an online presence is the kiss of death. I, like everyone else, hope and pray the coronavirus pandemic is short-lived and that the economy will rev up soon. But the reality is that there may be another pandemic in our times. If and when that happens are great unknowns.
Which brings me to another potential bright spot to come out of all this: contactless payments may finally come of age. The European Banking Authority in March urged payment services providers to make more contactless payment options available to consumers in the European Union in light of "the exceptional circumstances caused by the spread of COVID-19 across the globe." The EBA also urged PSPs to raise transaction ceilings for contactless payments to 50 Euros (or about $55), as allowed under EU rules.
While there is little definitive information that COVID-19 can be spread through currency, the news agency Reuters reported that some European merchants are refusing to handle cash, encouraging contactless payments instead. Contactless payments can be completed using a mobile device (think Apple Pay or Samsung Pay) or a credit/debit card with an imbedded NFC chip.
The concept has been catching on in a lot of countries, though not so much in the United States. Visa claims that 48 percent of in-person transactions (outside the United States) now are contactless.
The U.S. numbers are certain to change. All of the leading card issuers (American Express, Bank of America, Capital One, Chase, Citi, Discover and Wells Fargo) have or are in the process of issuing contactless cards to their vast portfolios. And at least one major retailer – Costco – has contactless terminals in place for consumers with its co-branded credit cards (issued by Citi) to use the contactless feature.
I can't help but think a lot of Americans are now weary of using PIN pads that countless others have used before them, and will embrace contactless cards more enthusiastically than they have the various mobile pays, even after the pandemic passes. We live in difficult times. But it's important to remember that no one is alone – we're all in this together. And while change can be difficult, particularly when thrust upon us, payments professionals are a resourceful and resilient lot.

Patti Murphy is senior editor at The Green Sheet and self-described payments maven of the Fourth Estate. Follow her on Twitter @GS_PayMaven.
The Green Sheet Inc. is now a proud affiliate of Bankcard Life, a premier community that provides industry-leading training and resources for payment professionals. Click here for more information.
Notice to readers: These are archived articles. Contact names or information may be out of date. We regret any inconvenience.
Prev
Next