The Green Sheet Online Edition
March 09, 2020 • Issue 20:03:01
Ecommerce opportunities abound in cannabis market
By Max Miller
Paybotic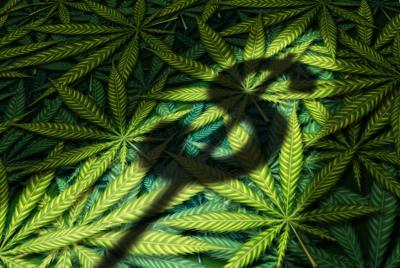 Ecommerce is changing the way people shop and pay. While the future of ecommerce is far from certain, this much is clear: successfully navigating this sea change requires the ability to deliver shopping experiences that anticipate changing consumer needs and preferences.
One emerging trend is an increasing preference for online ordering of cannabis products. Cannabis and ecommerce may seem like a mismatch. Federal prohibitions on the sale and use of cannabis products have long forced cannabis dispensaries to accept cash only. But a wave of state initiatives legalizing cannabis for medicinal and/or adult recreational uses has led to thriving sales, with progressive payment processing companies offering workarounds that support card payment.
Arcview Market Research estimates total yearly North American spending on legal cannabis products will reach $47.3 billion by 2027, which represents better than a fivefold increase over 2017, when $9.2 billion was spent on legal weed. The recreational market is expected to account for about two-thirds of that total, with medical cannabis products making up the remainder.
Cannabis products include marijuana flower and vape pens, which are generally smoked, as well as edibles and CBD products. CBD (or cannabidiol) is a non-psychoactive compound found in all cannabis plants that can be consumed as oils, creams, edibles or smokables, and can help treat a variety of ailments.
The rise of ecommerce
Ever since 1995, when Amazon.com founder Jeff Bezos made his first online book sales, ecommerce has grown exponentially. Americans spent approximately $547.7 billion online last year, and online spending is expected to reach $750 billion by 2023.
The adoption arc for ecommerce has a fairly short tail. Initially, consumers use the web primarily to shop around, comparing products and prices. Once they feel comfortable with the online experience, they tend to shop and pay for purchases online. Today cannabis is experiencing the beginning of this arc as enterprising dispensaries launch online stores where patients and customers can compare available strains and order products from home. The constraining factor is divergent state laws and regulations around cannabis sales. This isn't the case in Canada, where cannabis was fully legalized in 2018, and several financial technology startups have emerged to serve this burgeoning industry. In fact, Shopify has agreements with two provincial governments (Ontario and British Columbia) to support ecommerce initiatives for cannabis dispensaries.
The ecommerce model in cannabis sales
In the United States, ecommerce platforms like Leafly and Weedmaps enable consumers to find local cannabis dispensaries, check and compare menus and pricing and, where legal, place online orders. As the legal landscape changes and the legal cannabis market continues to mature, financial technology will play a pivotal role, paving the way for a full-scale ecommerce model to flourish.
Fifty-nine percent of Americans favor legalization of cannabis for medicinal and recreational uses, according to the Pew Research Center. And Congress has made strides toward removing the stigma around cannabis. The Marijuana Opportunity Reinvestment and Expungement (MORE) Act, now before the U.S. House and Senate, would remove cannabis products from the federal list of prohibited controlled substances. The SAFE Banking Act, which has passed in the House, would enable cannabis shops to open bank accounts and access the credit card networks. Ecommerce platforms respond to consumer preferences for convenience and merchant desires for efficient operations. Business owners, for example, can more easily monitor transactions, target customers and maintain appealing digital facades while minimizing the upkeep required for brick-and-mortar locations. Plus, the platforms will support more informed buying decisions for consumers.
More than 800 strains of cannabis have been recognized by the cannabis community, and there is an active pipeline of new strains. Each has unique concentrations of THC and CBD that address patient needs and recreational user preferences. Then there are the various forms – flower, concentrates, topics and edibles. Leveraging artificial intelligence and other tools, an ecommerce platform can help customers determine which strains and forms best suit their needs and desires. Significant opportunities exist in cannabis for improving the buyer experience through ecommerce platforms. The question is not whether this model will dominate the cannabis market, but when. Consumers, already accustomed to the online experience for other buying activities will expect the same when purchasing cannabis products.

Max Miller is founder and CEO of Paybotic, a payment processing company specializing in high-risk businesses, such as cannabis dispensaries. Contact him at max@paybotic.com.
The Green Sheet Inc. is now a proud affiliate of Bankcard Life, a premier community that provides industry-leading training and resources for payment professionals. Click here for more information.
Notice to readers: These are archived articles. Contact names or information may be out of date. We regret any inconvenience.
Prev
Next