The Green Sheet Online Edition
March 09, 2020 • Issue 20:03:01
Industry Update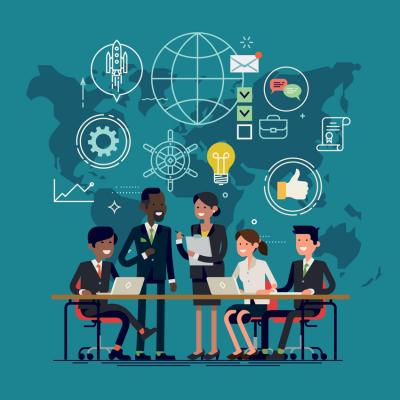 ANNOUNCEMENTS
Monica Eaton-Cardone honored for innovation
Monica Eaton-Cardone, chief operating officer and co-founder of dispute management specialist Chargebacks911, won the Women in Payments US Innovation Award. The 2020 awards program recognizes the achievements of those that distinguished themselves as leaders and innovators in the payments industry throughout 2019. "Monica scooped the gold thanks to the instrumental role she played in promoting innovation in the payments industry, using her creativity, vision and perseverance," Chargebacks911 stated, adding that judges favored "the effectiveness of the technology that Monica helped create, despite no formal qualifications in software engineering."
Fattmerchant receives triple recognition
Fattmerchant, a payment technology provider that prides itself on being dubbed the "Netflix of credit card processing" heralded its ranking No. 1 on U.S. News & World Report's list of Best Credit Card Processing Companies of 2020, as well as ranking among nine payments companies on the Forbes Fintech 50 2020 list. In addition, Fattmerchant was named one of Orlando Business Journal's 2020 Best Places to Work. Fattmerchant said it fosters a culture of innovation and disruption and saves businesses time and money through its subscription-based model and fully integrated Omni platform.
1 million unattended retail machines being upgraded for mobile
PayRange Inc. a network for everyday purchases, secured $70 million in funding to digitize unattended retail machines at no upfront cost to machine owners. The digital revolution has left millions of vending, laundry and other cash-and-coin-only machines behind, PayRange stated, because until now, upgrading to accept card and NFC payments has been cost prohibitive for those machines. "The patented PayRange solution is a small, dongle-like device that easily installs inside the machine, then leverages the consumer's smartphone for connectivity and payment over Bluetooth," the company said, adding that in addition to retrofitting existing machines, the solution is also available as OEM in new machines.
TNS joins Verifone's MNSP program
Transaction Network Services completed certification in the Verifone Managed Network Service Provider (MNSP) program. This certification extends TNS' PCI compliant TNSLink solution, which is used by convenience and petroleum retailers to connect to critical enterprise applications and protect payment systems at the forecourt and inside the stores. POS provider Verifone said it implemented the program to strengthen security at retail locations using its POS terminals with automated fuel dispensers and the Verifone Commander AFD system.
US Payments Forum clarifies payment network rules
As contactless payments continue to take hold in the U.S., many merchants and issuers are looking to provide these capabilities to their customers. With both magnetic stripe data (MSD) and EMV contactless technologies in the market, the U.S. Payments Forum released today a resource to help merchants, issuers and acquirers understand the contactless operating mode rules set by each of the payment networks. Download the white paper, Contactless Operating Mode Requirements Clarification, at http://www.uspaymentsforum.org/contactless-operating-mode-requirements-clarification/.
RESEARCH
A new study from Juniper Research found that businesses in ecommerce, airline ticketing, money transfer and banking services will cumulatively lose over $200 billion to online payment fraud between 2020 and 2024. The rise is driven by the increased sophistication of fraud attempts and the rising number of attack vectors. The new research, Online Payment Fraud: Emerging Threats, Segment Analysis & Market Forecasts 2020-2024, found the increasing ubiquity of digital payments provides an ever-increasing attack surface for fraudsters. Download the free white paper at https://bit.ly/2VrvQdq.
Banks' big opportunity in digital ID won't last
Despite banks playing a fundamental enabling role in the development of national digital ID schemes to date, their uniquely strong position in the field is under increasing threat from web giants and other globally networked firms, according to new research from Mobey Forum's Digital ID Expert Group. The report, How to Make Digital Identity a Success: Insights and Learnings from Seven Digital ID Schemes, is the product of an in-depth, collaborative study conducted in 2019 with seven digital ID schemes across Europe and North America. It presents a comparative overview of the models being applied around the world and provides insights, and comments for banks and financial institutions on their evolution.
AI robots to manage $4.6 trillion by 2022
By 2030, an estimated 80 percent of traditional financial services companies will go out of business, struggle for relevance, fail to use technology to change their business model or become commoditized, according to new research from financial services firm Real Intelligence LLC, a financial services firm in Connecticut. "The real catalyst for change needs to be an acknowledgement that the financial services industry has undergone a massive technology upgrade," said Jeff Mount, president of Real Intelligence. "It's imperative that the financial industry pivot its business model to align with new age tech."
PARTNERSHIPS
B2 Payment, Cryptomathic Group team up
Payments industry service provider B2 Payment Solutions is partnering with Cryptomathic Group, which includes Cryptomathic, a global specialist in secure server and payments solutions, and Aconite Technology, a supplier of secure EMV card payment solutions. Under the agreement, B2 will have the ability to resell the full suite of Cryptomathic and Aconite products, including the Crypto Key Management System, Aconite EMV Transaction Manager and Aconite PIN Manager.
The Bancorp, Chime extend relationship
The Bancorp Bank, a wholly owned subsidiary of The Bancorp Inc., said it extended its private-label banking services agreement with Chime, a leader in U.S. challenger banking. Under the agreement, The Bancorp will continue to be a key banking partner in enabling Chime's spending and savings accounts, debit card and the ancillary banking services that support those products. Challenger banks provide banking services to consumers who want to avoid the costs and complications that sometimes come with traditional banks. They typically don't have physical branches or hefty fees.
ACQUISITIONS
Flywire acquires Simplee
Flywire, a high-growth vertical payments company, stated it has acquired Simplee, a healthcare technology platform, in order to optimize the digital payments and patient engagement experience in healthcare and scale its global payments services. According to Flywire, the acquisition builds on Flywire's growing healthcare payments business and accelerates the company's market share. The company also disclosed a $120 million Series E investment round, led by Goldman Sachs, which contributes to Flywire's balance sheet and provides additional capital to support the company's vision to digitize payments across its key verticals, including education, healthcare and travel.
Great Hill, VersaPay close deal
Private equity firm Great Hill Partners and VersaPay Corp., a provider of an SaaS accounts receivable, invoicing and integrated payments technology platform serving B2B customers, completed the previously announced acquisition of VersaPay by an affiliate of Great Hill, pursuant to a statutory plan of arrangement under the Canada Business Corporations Act. Under the Arrangement, each VersaPay shareholder will receive cash consideration of C$2.70 for each common share held, valuing VersaPay's total equity at approximately C$126 million on a fully diluted basis.
SuzoHapp gains ISO Office
Private equity-owned firm SuzoHapp acquired ISO Office, which said it has processed over 500 million transactions globally and serves the industry's largest processors, payment gateways and ISOs. This strategic acquisition is expected to provide automated transaction reporting, device management and complex payment distribution capabilities to SuzoHapp's global client base in the retail, manufacturing, distribution, gaming and amusement industries.
APPOINTMENTS
Mark Shifke signs on with Billtrust
Billtrust, a leader in B2B order-to-cash solutions, appointed Mark Shifke as its chief financial officer. Shifke will play a critical role in Billtrust's next phase of growth and brings over 35 years of financial and legal experience to the position, the company noted. Shifke, who will report to Billtrust CEO and founder Flint Lane, most recently served as CFO of Green Dot and has a strong fintech background that is expected to be central to his new role.
Ingenico appoints Peter Stewart
Ingenico Group, a global leader in seamless payments, named Peter Stewart its executive vice president of North America. In this role, Stewart reports to Matthieu Destot, executive vice president, B&A business unit, and is a member of the company's B&A Management Committee. Stewart brings more than 25 years of experience working with technology companies, including the last four years at Ingenico Group. His experience spans different disciplines, including strategy, sales contract management, manufacturing, supply chain and human resources, among other areas.
Sujit Unni joins Paysafe
Specialized payments platform Paysafe strengthened its technology leadership team with the appointment of Sujit Unni as Chief Technology Officer. Unni is responsible for driving the technology strategy and the design and architecture of Paysafe's end-to-end technology landscape. Unni joins Paysafe from Barclays where he most recently served as managing director in the Retail and Business Lending Platforms UK business, where he led product development, technology, strategy and engineering for the firm's lending and partner finance business.

The Green Sheet Inc. is now a proud affiliate of Bankcard Life, a premier community that provides industry-leading training and resources for payment professionals. Click here for more information.
Notice to readers: These are archived articles. Contact names or information may be out of date. We regret any inconvenience.
Prev
Next