The Green Sheet Online Edition
March 09, 2020 • Issue 20:03:01
Readers Speak: Reaching WOW at work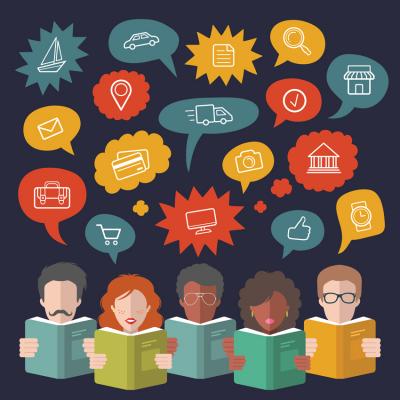 Green Sheet fan Dottie DeHart, principal at DeHart & Co., sent word about business consultant Deb Boelkes' new book, The WOW Factor Workplace: How to Create a Best Place to Work Culture, which contains ideas for creating outstanding workplaces. DeHart feels Boelkes' advice would be useful to the entrepreneurial professionals who power the payments industry.
"Sooner or later, even the most talent-rich companies wind up with an underperformer on the team," DeHart wrote. "When they're undealt with, these less-than-stellar workers create a negative ripple effect. Your best performers become demotivated, resentment festers, and worst of all, productivity suffers. That's why leaders are supposed to set high expectations for all employees – and hold them accountable for a job done poorly. So why do so many of us drop the ball in this area?
"Deb Boelkes says it's often a matter of mindset. We may focus on how unpleasant it is to confront people about performance (or even worse, fire them) and so we procrastinate. We forget we're doing everyone a favor by quickly addressing the problem – including the underperformer.
"'You're doing one of two things when you hold someone accountable for not living up to their agreed-on expectations,' says Boelkes. 'You're either forcing them to get back on track and do the work they're capable of doing or ‒ if you have to let them go – you're removing them from a situation that was most likely wrong for them in the first place.'"
DeHart added that according to Boelkes, once the dust settles, they may come back and thank you. "When you can look at it this way, you may be less likely to put off what you know needs to be done," DeHart noted. "When organizations consistently set clear and firm expectations and hold people to them, what Boelkes calls "the WOW factor" is more likely to manifest and permeate the entire culture."
Your best practices?
Are you satisfied with your company's culture? And when it comes to thorny HR matters, do you take swift, decisive action or do you procrastinate? Share your insights at greensheet@greensheet.com, and please continue to submit your news to press@greensheet.com.

The Green Sheet Inc. is now a proud affiliate of Bankcard Life, a premier community that provides industry-leading training and resources for payment professionals. Click here for more information.
Notice to readers: These are archived articles. Contact names or information may be out of date. We regret any inconvenience.
Prev
Next