The Green Sheet Online Edition
December 09, 2019 • Issue 19:12:01
Reflections on ETA 2019 Transact Tech
By Brandes Elitch
CrossCheck Inc.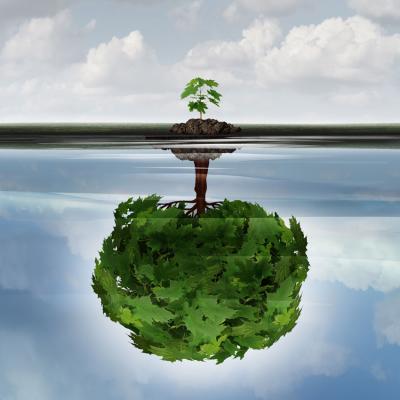 On Nov. 18, 2019 the Electronic Transactions Association hosted Transact Tech, an annual event that takes place in San Francisco, which is half an hour's drive north of Silicon Valley. Yes, there are other high tech hubs in the country, but Silicon Valley is still the center of the U.S. tech universe. In the area from roughly Palo Alto to San Jose, there are over 2,000 tech companies, the densest concentration in the world. Transact Tech was sold out, and the quality of speakers was high – a tip of the hat to Amy Zirkle, the ETA's vice president of industry affairs, who I suspect had a great deal to do with planning this one-day event.
About the ETA
For new readers of The Green Sheet, here is a description of ETA excerpted from its website, www.electran.org: "The ETA is the leading trade association for the payments industry, representing over 500 companies in 30 countries involved in electronic transaction processing products and services. The purpose of the ETA is to influence, monitor, and shape the payments industry by providing leadership through education, advocacy, and the exchange of information. Membership includes Independent Sales Organizations, payments networks, financial institutions, transaction processors, mobile payments products and services, payments technologies, and software providers (ISV) and hardware suppliers. "
A primary focus of the ETA is education. It provides an industry certification, the Certified Payments Professional, and supports it with an online review course, the online, interactive ETA University, and live and on-demand webinars on current industry topics. In addition, the ETA holds a major tradeshow every spring in Las Vegas that attracts around 4,000 attendees.
The ETA has also emphasized bringing together financial technology (fintech) companies with established payments enterprises, many of which have evolved into fintechs themselves. In the United States alone there are almost 6,000 fintech startups. The focus has been on the retail space, with online payment systems, mobile wallets and even cryptocurrency. Consumers can shop from their smartphone or tablet, with any number of apps, online or offline, with immediacy – and even use real-time payments. As observers have noted, in the near future payments will be powered by artificial intelligence, machine learning, transaction security, data science, blockchain, distributed ledger, and bots.
Multiple fintech avenues exist: B2C, B2C, P2P, etc. The big opportunity seems to be B2B, which is where the largest amount of dollars is spent every year (one estimate I've seen stated the B2B market is 25 times the B2C market). However, more initial emphasis has been on offering better financial services to consumers. This could be a banking app, new ways for the consumer to buy something, a marketplace, etc.
In time, fintech companies per se may not exist, but almost every enterprise will need to incorporate embedded financial services. An attendee at Transact Tech told me fintech has combined with previous work in the internet, the cloud, and mobile apps to do traditional financial services (retailing, banking, insurance, investing, among others) in a digital way. New entrants will not struggle with audit, compliance and regulatory issues to the same degree as their regulated old-school predecessors.
Event highlights
Jodie Kelley, the ETA's CEO, kicked off the event and introduced keynote speaker, Braden More, an executive vice president at Wells Fargo in charge of partnerships and industry relations. The bank hosted Transact Tech at its Market Street headquarters in San Francisco's financial district. A networking reception followed.
Five speaker panels addressed the following subjects:
Bringing value to small and midsize businesses through payments
Big data for small merchants
Software in partnership with payments
Expanding the payments ecosystem: blockchain, cross-border, and real-time payments
Funding and investment trends driving payments
Sixteen panelists and one moderator comprised each of the five sessions. To give you an idea of the speaker qualifications, here are examples of the caliber of speakers at every session, all of whom were seasoned industry professionals:
Jeanne DeWitt, Head of N.A. Revenue & Growth, Stripe
Christopher Sweetland, Global Head of Operations, Partnerships, Industry Relations, Square
Rich Aberman, co-founder, WePay
Brian McManus, Senior Director, API and Developer Experience, Visa
The moderators were prepared with relevant, timely questions and kept the sessions moving right along. (This is not always the case at conferences like this, so we should not take it for granted.) And it would not be possible to discuss all of the interesting points made, but here are a few drawn from my notes:
In today's world, more SMB's are global from day-one.
We should be thinking about how the coming recession will impact our industry, particularly as it affects the availability of credit and the cost of capital.
We have to focus on what data does that the merchant wants and needs.
When designing a new product, ask, "Is there a network effect?"
SMB merchants need to run their businesses and serve customers, but ISVs need to have data to run their business. Data should be made available via APIs by ISVs in real time; ISVs should be the only data providers because they own the data.
SMBs need to drive more traffic to their stores, convert shoppers into buyers, increase basket size, grow the basket margin, and drive loyalty and return traffic.
SMBs want convenience of use, control, value, services and working capital.
What is the role of machine-learning-as-a-service?
Should you build or buy technology? Sometimes partnering is inevitable. You have to ask, "What differentiates us?" Some things are just hard to build, for example, an underwriting module or billing engine.
One panelist asked, "Should you become a payfac, or is this a red herring?"
What opportunities does open banking offer? How will you onboard new merchants and complete contracts; how will you settle, and how will you provide reporting to your merchants?
Payment ledgers are becoming more fragmented and interoperable (distributed ledger).
Chase has developed a private blockchain for account validation and global cross-border settlement. It has100 banks signed on and another 350 banks in a letter of intent stage.
A discussion about processing payments for cannabis indicated that a combination of blockchain, cross-border and real time payments would be of value.
Embedded payments will become more important, for example, Lightspeed and Shopify, including push payments, pay to card and B2B payments.
I should also mention that one of the sponsors, the law firm of White and Case, provided an excellent handout: a white paper titled SDNY Blocks OCC's Fintech Charter: Considerations for Fintech Companies. It includes a chart that identifies six chartering options and the pros and cons of each in the lens of the five bank regulators, which I found to be particularly valuable; it would have taken me a week to put it together.
A time of upheaval
To state the obvious, this is a time of great change in payments. I've heard comments like, "Real-time payments is the first new thing in the payment rails since the ACH came online in the 1970s." If you have attended a Money20/20 event, you know payments is a popular subject with investors, too.
Looking at the top 10 fintech deals of this year, the value of mergers among payments firms was an astonishing $94.2 billion. This was about 72 percent of the total valuation of the entire top 10. This should get your attention. As Jimmy Durante said, when it comes to payments, "Everybody wants to get into da act." Now you can't tell who the players are without a scorecard.
Perhaps the most interesting aspect of Silicon Valley is its cultural diversity. Between 1995 and 2005, over half of the startups there were founded by immigrants, engineers drawn from all over the world to a place where new ideas and innovation have triumphed. Their drive for an excellent education (at Stanford, Berkeley, San Jose State, etc.), intellectual curiosity, desire to innovate and invent something, willingness to work together and be collaborative – all these things created Silicon Valley, one of the great success stories in the history of American business.
We can be grateful to them for their contributions to American business, and for the ETA for presenting a forum for these innovative firms to share their thoughts about the future of payments.

Brandes Elitch, director of partner acquisition for CrossCheck Inc., has been a cash management practitioner for several Fortune 500 companies, sold cash management services for major banks and served as a consultant to bankcard acquirers. A certified cash manager and accredited ACH professional, Brandes has a Master's in Business Administration from New York University and a Juris Doctor from Santa Clara University. He can be reached at brandese@cross-check.com.
The Green Sheet Inc. is now a proud affiliate of Bankcard Life, a premier community that provides industry-leading training and resources for payment professionals. Click here for more information.
Notice to readers: These are archived articles. Contact names or information may be out of date. We regret any inconvenience.
Prev
Next