The Green Sheet Online Edition
December 09, 2019 • Issue 19:12:01
Industry Update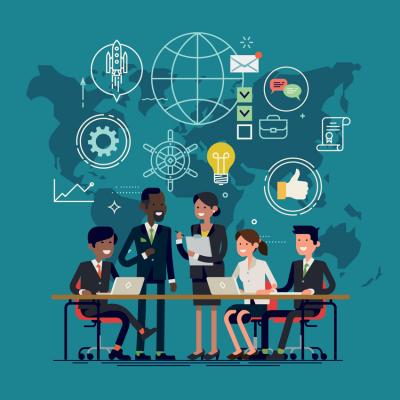 ANNOUNCEMENTS
Aximetria supports Euro-backed stablecoin
Aximetria, a fintech company that offers a crypto-centric mobile finance app for exchange, remittances and passive investments, now supports EURS, a Euro-backed stablecoin. This support enables users who lack bank accounts to transact fiat values – digitally, in-person or across borders ‒ and then convert them into cash. Aximetria stated that empowerment is the promise of cryptocurrency and blockchain in the first place, but few firms working in the space have managed to remain true to the mission of banking the unbanked.
Brim adds Brim eShop
Brim Financial, a fintech and card issuer, launched Brim eShop, expanding its proprietary marketplace and providing exclusive offers to all Brim card members. "With this new expansion, Brim will allow its members to earn even more points when shopping online with a wide range of merchants – including global giants like Nike, Lululemon, Microsoft, Indigo, Stubhub and AliExpress just to name a few," Brim said. Brim added that it offers unlimited earning potential and up to 5, 10 or even 20 percent back with marketplace partners.
Exiger's DDIQ wins RegTech award
Exiger, which provides tech-enabled financial crime, risk and compliance solutions, won the 2019 Canadian FinTech and AI Award for RegTech Solution of the Year. The distinction is awarded to the company that best demonstrates a material impact on regulatory compliance through technology and responsible innovation. Exiger was recognized for the development and deployment of innovative artificial intelligence powered solutions for financial institutions, multinational corporations and government agencies.
Fold offers bitcoin cash back, secures capital
Fold, which offers shoppers bitcoin cash back, is now available to iOS and Android users. Fold also recently raised $2.5 million in a seed round from Craft Ventures, CoinShares, Slow Ventures, Goldcrest Capital, Fulgur Ventures, Thesis and others. When users shop with the Fold app at such merchants as Amazon, Starbucks, Delta or Target, they will instantly earn bitcoin rewards (up to 20 percent) on every purchase, the company said. Users can spend these rewards on their next purchase, save for later use, or withdraw to a personal wallet.
Google to offer checking accounts
Google intends to offer checking accounts starting in 2020, according to several media reports. "The news comes after the release of the Apple Card, Apple and Goldman Sach's controversial joint project, in August; this week's release of Facebook Pay; and the mass exodus by payments companies from Facebook's Libra Association last month," Brendan Garrett wrote in a Nov. 16, 2019 deBanked article. Partners in the project, titled "Cache," will include a selection of banks and credit unions, including Citigroup and a credit union based at Stanford University.
Ingenico lands Kensington Tours
Kensington Tours selected Ingenico Group to provide its payment services, stating that it will leverage Ingenico's seamless, global, end-to-end payment capabilities to power its technology for building highly customized luxury tour experiences for travelers. "Payments cannot be a pain point for us, as we need tailored solutions and capabilities to match our customized offerings," said Alison Hickey, president of Kensington Tours. "Ingenico has excelled at meeting these needs and that makes a world of difference not only for us, but also for our customers who want a seamless tour experience from planning to payment."
RESEARCH
ATMIA reports on Germany's ATM sector
ATMIA published new research on the independent ATM sector in Germany, following earlier studies of the North American and U.K. markets. In this study, researchers interpreted the data and trends analysis and found a cash-intensive economy with a robust independent sector with room for additional growth. The report gives an overview of the economy and independent ATM sector in Germany, and details ATM data and IAD market share, cash use, ATM density and economics, ATM network structure, competitive factors, and IAD business developments and opportunities.
Digital commerce spend to reach $19 trillion
A new study from Juniper Research found that global spending on digital commerce will reach $18.7 trillion by 2024, up from $11.2 trillion in 2019 and an increase of 66 percent over the five-year period. Digital Commerce: Key Trends, Sectors & Forecasts 2019-2024 found the largest single digital commerce sector is the remote purchase of physical goods, which will have driven just under 27 percent of all digital commerce spend by the end of 2019, according to Juniper.
Accelerating the ecommerce market are digital-native merchants and renewed focus from brick-and-mortar retailers, who are offering omnichannel experiences to secure future revenue streams, researchers noted.
Convenience, speed, security drive contactless
In its second annual Eye on Payments study, credit union service organization PSCU reported that about one-fourth of 1,750 respondents who participated in its recent survey have a contactless card and use it at least a few times per month.
Convenience, ease/speed of use and security are the primary motivators given for doing so; the primary reason for not using a contactless card is lack of acceptance at stores they frequent.
In addition, the number of consumers using a contactless payment method is expected to increase as more merchants employ near field communication technology to accept tap-and-go payments, PSCU stated. Plus, according to Visa, 95 percent of terminals shipped are contactless-enabled and eight of the top 10 merchants were accepting NFC payments as of October 2019.
PARTNERSHIPS
Alipay, Worldline expand partnership
Alipay, a payment and lifestyle platform operated by Ant Financial Services Group, and Worldline, a European provider of payment and transactional services, expanded their long-lasting partnership to broaden the acceptance of Asian payment wallets across Europe. "As part of the enhanced partnership, Worldline will bring more Asian e-wallet users to Europe by allowing merchants' POS systems to accept not only payments from Alipay's proprietary wallet, but also from Alipay's e-wallet partners across Asia," the partners stated. "This multiwallet acceptance will mean that merchants across Europe will see increased footfall and spend from tourists from all over Asia."
HempMeds, Sezzle team up
Medical Marijuana Inc. subsidiary HempMeds partnered with Sezzle, a digital payment platform, to offer customers cutting-edge payment alternatives. HempMeds customers can choose Sezzle at checkout to delay full payment for their items, at zero percent interest, the partners stated. Consumers receive their items right away; Sezzle pays merchants upfront and assumes all repayment risk. Sezzle requires a 25 percent down payment at the time of purchase; the remaining balance is automatically scheduled as three equal-installment payments to be paid every two weeks, they added.
PPRO, BLIK join forces
Polish consumers can now shop and pay at more places online direct from their mobile phone via BLIK, thanks to a partnership between global payments platform PPRO and the Polish Payment Standard, operator of BLIK. International retailers wanting to close sales with Polish customers can also receive payment simply and securely via BLIK, the partners said, adding that the partnership comes at a time when commerce is becoming increasingly cross-border, and customers are looking outside their home markets for a wider selection of goods and lower prices.
ACQUISITION
Z Holdings, Line to merge
Japan's SoftBank disclosed plans to merge its subsidiary Z Holdings (formerly known as Yahoo Japan) and Line, a developer of mobile and messaging apps, internet services, and a subsidiary of South Korea-based Naver Corp. SoftBank and Naver will each hold 50 percent of a new holding company, which will operate Line and Z Holdings after the merger's completion, anticipated for October 2020.
APPOINTMENTS
First Choice taps Diana Hanson
First Choice Bancorp selected Diana Hanson, its chief accounting officer, to fill the position of interim chief financial officer, which was recently vacated by Lynn M. Hopkins, who accepted a position at another financial institution. Hopkins will serve in this expanded capacity while the company conducts an executive search for Hopkins' replacement. Hanson has over 25 years' experience in corporate accounting for the financial services industry, including as senior vice president and director of accounting policy at Pacific Western Bank.
MoneyLion selects Samantha Roady
MoneyLion, a digital bank and financial membership platform, appointed fintech and global finance industry veteran Samantha Roady as its chief operating officer, a new position within the company. She has served as a MoneyLion board member since September 2016. As COO, Roady will be responsible for the growth, operations, and people functions at MoneyLion, as well as for driving alignment of the company's strategic priorities and ensuring operational excellence. Roady joins MoneyLion from GAIN Capital, where she was a founding partner.
Stanley Skoglund signs on with PXP
Payment solutions provider PXP Financial hired Stanley Skoglund as an adviser to its senior leadership team. Skoglund has an extensive track record in the payments industry, having worked in senior and executive roles at Visa, Worldpay and other acquirers, the company noted. After serving in executive roles at Visa from 2001 to 2013, Skoglund co-founded the Minerva Partnership Consultancy. In his advisory role with PXP, Skoglund will work closely with Group CEO, Koen Vanpraet, and his C-level team on corporate development in the areas of strategy, risk management and organizational effectiveness.
Murray Sims joins ONPEX
ONPEX, a provider of multicurrency IBAN accounts, appointed banking expert Murray Sims as CEO of its Luxembourg operations. ONPEX stated that Sims will be instrumental in scaling up the business, operationally, now that is has reached an inflexion point following the success of its banking-as-a-service platform launch. Sims has over 40 years of commercial experience in the banking industry and has served a range of sectors, including commercial, financial and retail. Christoph Tutsch, founder of ONPEX, will take on a new role as chief innovation officer of the business.

The Green Sheet Inc. is now a proud affiliate of Bankcard Life, a premier community that provides industry-leading training and resources for payment professionals. Click here for more information.
Notice to readers: These are archived articles. Contact names or information may be out of date. We regret any inconvenience.
Prev
Next