The Green Sheet Online Edition
July 22, 2019 • Issue 19:07:02
Creating a hospitable smart POS climate
By Nicky Koopman
AEVI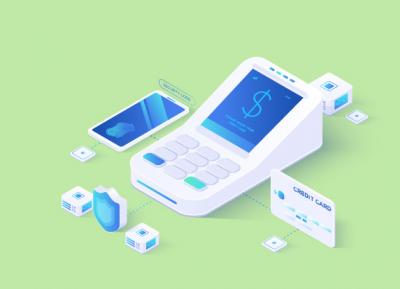 The hospitality business can sometimes seem inhospitable for small to midsize business (SMB) owners. Sales are always a challenge, help is hard to find and retain, and there are always new competitive threats to deal with. That's why merchants in this segment are eager to innovate around payment services.
The hospitality industry spans a great variety of food and beverage establishments and accommodations. It encompasses coffee shops, quick serve restaurants, fine dining, hotels, hostels, and bed and breakfast venues. A recent survey of 500 companies engaged in hospitality revealed that many want to innovate to stay competitive, but some lack the wherewithal to do so. The survey, conducted by PYMNTS in conjunction with AEVI, illustrates a resource and information gap that merchant payment solutions providers should be aiming to fill.
While larger businesses in these segments have been quick to adopt POS solutions with integrated apps, smaller merchants are lagging behind. But that lag is not due to lack of interest: among respondents with annual revenue of $250,000 or less, 40.2 percent indicated they had not previously heard of the features available with smart POS systems, but are interested in putting them to use.
Putting smart POS to work
Merchants in the hospitality industry generally are dealing with savvy consumers who are technology aware and eager to take advantage of features that provide them with an edge ‒ whether it's a choice reservation, loyalty redemption or spotting the latest trends through reviews. Business owners in this industry who are not in step with their consumers can quickly find customer traffic declining without realizing the market has moved on beyond them.
Smart POS solutions can transform the traditional merchant countertop into a dynamic point of interaction (POI) that can integrate purchases with consumer-pleasing features such as coupons, promo codes and QR scans, and online features like enabling customers to book appointments and services, order products and track deliveries.
These all-in-one solutions can also improve business operations with apps to improve customer loyalty, manage inventory, know when promotions are likely to be most successful and identify top performers in their workforce. Merchant payment service providers can help their hospitality customers understand how to enable these features and put technology to work to ease ongoing challenges.
Workforce management
Employee turnover in the food and accommodations sectors averages greater than 70 percent, according to analyses of data from the Bureau of Labor Statistics. Smart POS solutions can help business owners and managers get a better grip on their workforce issues in a number of ways:
Ease of use: High employee turnover means constant retraining of staff on use of key business applications, whether it's a core POS system, table management or tip settlement. Easy-to-use apps on an easy-to-use device that is familiar as a smartphone or tablet can quickly ease new employees into the flow and enhance productivity. Some apps provide training videos right on the device the employee will be using.
Business insights: Reports on daily activity can help managers and owners spot the most and least valuable employees. That can be useful in assigning tasks to reward employees who please customers and generate the most revenue.
Labor management: Apps can manage employee clock in and clock out to make sure employees are working their assigned shifts, manage time-off requests, and export data to payroll systems and services.
Loyalty management
There's nothing like a happy, repeat customer when it comes to building revenue streams. But the PYMNTS survey indicates merchants in both food and accommodation offer relatively few in-store features, including scannable codes, coupons, promotional codes and delivery options. Loyalty programs that capture customer information at the POI can be instrumental in creating promotions and rewards and determining what is most successful at generating repeat business.
Diners and travelers are increasingly adept at using their personal devices to find good deals and locales. When a B&B or restaurant provides a user-friendly interface to sign up for loyalty promotions, consumers are more likely to use that than fill out a postcard. Getting immediate feedback from customers is the surest way to know if and how an establishment has pleased them. This enables businesses to leverage what they do well and improve or remove what they do poorly.
Eager for innovation and information
Solution and service providers should take note that most of those surveyed are eager to take action, with 47.8 percent reporting they are very or extremely ready to innovate, and another 29 percent indicating they are somewhat ready to do so. The top drivers behind that eagerness: remaining competitive (77.4 percent), increasing sales (75 percent), and improving consumer loyalty (62.2 percent).
But there is a flashing red light: more than 72 percent are willing to change their service providers to obtain the right solution. More alarmingly for current service providers, only 7 percent of respondents said they learn about current POS offerings from their current acquirer. More than a third rely on other business owners for that information, slightly fewer get it from POS vendors, and 20.7 percent obtain the information from their banks.
The top reason, cited by 61 percent, for changing providers is the ability to get a fully integrated solution, followed by affordability at 57.4 percent.
That's a strong indicator that these merchants recognize value in being able to access multiple features through a smart POS solution.
Making the sale
Few merchants have the time or technical resources to devise their own smart POS solutions. Many may become frustrated by one-size-fits-all solution providers that package suites of apps that serve the lowest common denominator, which is the surest way to not satisfy any of them.
Traditional service providers have insight into specific market segments and familiarity with individual merchants. These can be leveraged to pre-select tailored suites of apps and services to address pressing issues in food and accommodations businesses. It's important to move quickly to educate merchants in the hospitality segments regarding what's possible with technology and what solutions will best meet their needs.

Nicky Koopman is senior vice president of content and value-added services with AEVI. She is a pioneer in digital innovation with an entrepreneurial mindset who is responsible for bringing together AEVI's digital value-added content. Nicky works with AEVI's App Developer Community to lay the foundation for the next-generation of value-added content. Contact her at info@aevi.com.
The Green Sheet Inc. is now a proud affiliate of Bankcard Life, a premier community that provides industry-leading training and resources for payment professionals. Click here for more information.
Notice to readers: These are archived articles. Contact names or information may be out of date. We regret any inconvenience.
Prev
Next