The Green Sheet Online Edition
July 22, 2019 • Issue 19:07:02
Industry Update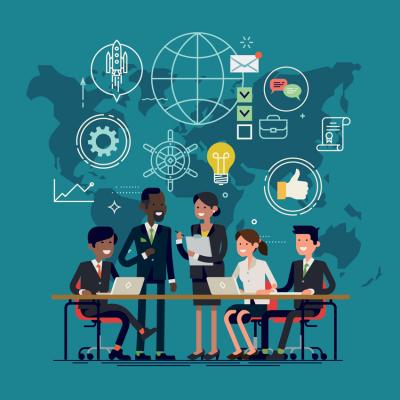 ANNOUNCEMENTS
EMVCo launches EMV 3-D Secure 2.2.0 testing
EMVCo updated the EMV 3-D Secure testing program, which includes test platform and process updates to support the EMV 3DS 2.2.0 Core Specification and EMV 3DS 2.2.0 SDK Specification released in December 2018. Using the new test platform, EMV 3DS product providers can validate that their products support all enhancements introduced in EMV 3DS 2.2.0, such as exemptions to Strong Consumer Authentication for the European Second Payment Services Directive. The test platform will also validate support for FIDO enhancements and authentication for new payment scenarios.
ID TECH approved for EMV Contactless Interface 3.0
ID TECH stated it received EMV Contactless Interface v3.0 approval for its ViVOpay line of contactless payment devices. It also emphasized that FIME's services were instrumental in certifying the products with EMVCo's updated EMV Level 1 specification. The enhanced specification addresses the latest interoperability and communication needs of EMV acceptance devices and contactless payment form factors.
INDX launches dividend-paying security token
INDX, a crypto passive income fintech, recently launched a dividend-paying security token offering and said it is expanding into staking and delegated proof of stake (DPoS). DPoS is described by Lisk Academy blockchain experts as "a consensus algorithm maintaining irrefutable agreement on the truth across a network, validating transactions and acting as a form of digital democracy." INDX token holders will now receive immediate passive income from the best staking and DPoS assets in additional to Masternodes in the portfolio, INDX said.
Merchant Advance Capital now Merchant Growth
Small business financier Merchant Advance Capital unveiled a brand refresh to reflect its mission to help small businesses succeed. The company's new logo, look and focus are on view at www.merchantadvance.com. "Since 2009, Merchant has been helping small businesses grow through making financing easy to obtain, simple to understand, offering full transparency, using proprietary decision technology, and having great customer service – none of this will change under the new name," the company stated. "With Merchant Growth, customers and partners alike will never forget why Merchant is their best choice for financing.
NAB adds Paradise POS iPad software to roster
Leading acquirer and payment technology provider North American Bancard and iOS-based software company Paradise POS partnered to offer a best-in-class mobile POS solution. The offering allows merchants to run their businesses more efficiently and feature customizable solutions, all backed by a dedicated support team, NAB stated. Paradise POS is NAB's first preferred solution provider in its Solution Fitting program. The expanded offerings are geared to strategically position businesses, equip resellers with market-defining solutions, and open the distribution channel to providers such as Paradise POS.
nexo standards migration advances
Global industry association nexo standards launched its first accredited test tool. It was devised to deliver services in line with the nexo Implementation Specification, NIS version 4.0. This allows validation of an acquirer host supporting the nexo acquirer protocol, version 6.0, nexo noted. Additionally, the association's Acquirer Protocol standardizes the communication between the point of interaction (POI) device and acquirer hosts. Utilized by banks, merchants, device manufacturers and payments processors, the protocol helps stakeholders realize significant efficiencies with a reduced cost of implementation and system management, and delivers seamless interoperability across borders, nexo stated.
Payscape a finalist for 2019 TAG and SSA Impact Award
Payscape was chosen as a finalist for the 2019 Technology Association of Georgia and SSA Impact Award. The company was recognized for demonstrating outstanding leadership in bringing new technology solutions to market as an independent software vendor. "TAG and the SSA Impact Awards are very prestigious within the financial technology community, and we are so thrilled and proud to be a finalist this year," said Robert Callahan, business development account executive at Payscape.
RESEARCH
Businesses investing in customer experience
U.S. businesses believe prioritizing investment in the customer experience is the number one requirement for future success, according to new findings from HSBC's Navigator: Made for the Future, a survey of over 2,500 companies in 14 countries and territories. According to the report, 57 percent of U.S. businesses plan to increase investment in customer experience in the next one to two years, compared to 52 percent of firms outside the United States. Of those businesses, 78 percent said they will increase investment in customer experience by more than 5 percent. Survey data also shows that 77 percent of U.S. businesses expect to grow in the next two years.
The Matrix AI releases Matrix 2.0 paper
The Matrix AI Network, a global, open-source, blockchain-powered computing platform and operating system, published a paper detailing its plans to revolutionize and democratize the field of artificial intelligence. The paper highlights upcoming important milestones in the transition from Matrix 1.0 to the Matrix 2.0 ecosystem. "This anticipated release shines a light on our vision for the future of AI. Matrix is building a blockchain-based AI economy based on the three pillars of AI – data, computational power, and algorithms," said Owen Tao, Matrix AI Network's CEO.
OTA finds cyber incidents cost $45 billion in 2018
The Internet Society's Online Trust Alliance released its Cyber Incident & Breach Trends Report. Findings indicate the financial impact of ransomware rose by 60 percent, losses from business email compromise doubled, and cryptojacking incidents more than tripled, all despite the fact that overall breaches and exposed records were down in 2018. Cybercriminals are improving at monetizing their activities, with OTA estimating the more than 2 million cyber incidents in 2018 resulted in over $45 billion in losses; the actual numbers are thought to be much higher, as many cyber incidents are never reported, researchers stated.
PARTNERSHIPS
Flywire an official partner of Boston Celtics
Boston-based Flywire, which solves complex payment problems for businesses and institutions around the world, was named the official team transaction partner of the Boston Celtics. Flywire stated it has established its platform as the industry standard for complex, large-sum payments and receivables, offering both payers and receivers a transparent, convenient and secure transaction experience while accelerating funds flow and streamlining operational processes. Flywire is also the presenting sponsor of Team Transactions powered by Flywire, a periodic report of Celtics' basketball transactions including free agent signings, trades, and G League assignments.
FortisPay secures Best Western endorsement
Fortis Payment Systems LLC (FortisPay) is now Best Western International's endorsed merchant services partner. Best Western stated this reflects its strategic move to continue to offer superior payment processing and merchant services options for properties across the nation. FortisPay noted that it has provided payment technologies to businesses for nearly two decades, predominantly focusing on the lodging space.
Know Your Customer, Axiom Prepaid expand
Following their collaboration begun in early 2019, Know Your Customer and Axiom Prepaid Holdings deepened their relationship with an expanded offering for high-profile fintech organizations in additional European markets. KYC stated it provides a digital solution to global clients across a variety of regulated sectors to quickly and accurately identify and verify companies and individuals during client onboarding to ensure that companies can confidently conduct their KYC and anti-money laundering functions. APH is an independently owned prepaid card issuing firm that works with many of today's high-profile fintech organizations worldwide.
Paysafe's Rapid Transfer, Skrill expand into US market
Global payments provider Paysafe Group partnered with Skrill USA, Inc., a digital payments provider headquartered in Miami, Florida. The deal is enabling Paysafe's Rapid Transfer, an online banking payments service available in 18 European countries, to launch in the US market through the Skrill digital wallet. Using Paysafe's Rapid Transfer identity and verification service, U.S. consumers who transact with Skrill's merchant clients can now make instant online payments from their bank accounts without leaving the merchant's website. By simply logging in with their bank account details at a merchant's checkout, consumers will be able to rapidly make payments via ACH or wire transfer, the partners stated.
ACQUISITIONS
Jack Henry gains Geezeo
Jack Henry & Associates Inc. a provider of technology solutions and payment processing services primarily for the financial services industry, acquired Geezeo, a Boston-based provider of retail and business digital financial management solutions. In speaking about the acquisition, Ron Moses, vice president of Jack Henry & Associates and general manager of Consumer and Commercial Solutions, stated, "Consumers and businesses are relying on digital technologies now more than ever, and Jack Henry is committed to ensuring our clients are future-ready with personalized, seamless and appropriately simple digital banking solutions." He added that Geezeo takes personal financial management to the next level, using relevant data to create meaningful interactions between financial institutions and accountholders.
Mastercard acquires Transfast
Mastercard completed the acquisition of Transfast, a global payments company with significant cross-border reach. Mastercard declared its intent to buy Transfast in March 2019. Transfast will enable Mastercard to continue servicing the growing needs of consumers and businesses as well as governments and merchants in cross-border transactions, Mastercard stated, adding that the acquisition builds on Mastercard's strategy to offer choice to its customers through the expansion of the Mastercard global network.
APPOINTMENTS
Allied Payment expands technology development team
Allied Payment Network, a provider of online and mobile bill payment services to banks and credit unions, added Adam Bischoff and Harold Smith as product manager and software engineer, respectfully. Bischoff joins Allied from Discover Global Network, where he managed go-to market strategy. As Product Manager for Allied, he will ensure the company leads the market in innovation and delivers its products on time, efficiently and within budget. Directly prior to joining Allied, Smith was a software developer at QuEST Global. He will act as a support engineer at Allied.
Mark Singer joins Blackhawk Network
Mark Singer joined Blackhawk Network as managing director, Asia Pacific. In his new role, he will lead Blackhawk's operations in Asia-Pacific markets. A payments industry veteran, Singer has nearly two decades of experience in senior management roles, including eight years of experience in the Asia-Pacific region. Before joining Blackhawk, he served as senior vice president Asia at the payment technology company InComm. Prior to that, Singer played a key role in establishing Coinstar's gift card distribution business in Europe and managed European operations for Marriott Hotel's global incentive and gift card marketing division.

The Green Sheet Inc. is now a proud affiliate of Bankcard Life, a premier community that provides industry-leading training and resources for payment professionals. Click here for more information.
Notice to readers: These are archived articles. Contact names or information may be out of date. We regret any inconvenience.
Prev
Next