The Green Sheet Online Edition
July 22, 2019 • Issue 19:07:02
News Briefs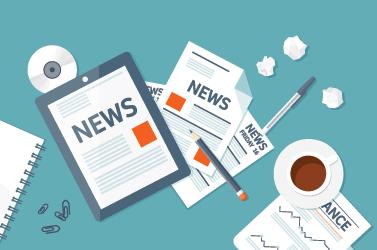 As a recent U.S. District Court ruling makes clear, contract disputes between ISOs and sales channel partners can be lengthy and expensive, especially those involving termination for cause. At issue is a contractual disagreement between Electronic Merchant Services and Choice. Disputes can be traced to 2016, when the parties renegotiated their agreement. At the time Choice, the plaintiff, sought, and EMS, the defendant, agreed to change their contract to allow Choice to sell for other processors.
Installment lending is enjoying a renaissance, fueled in part by consumer pushback over the high cost of making purchases with credit cards. Visa and Mastercard are angling to support these types of loans. So are Square and a handful of other fintech firms. Affirm, founded by PayPal co-founder Max Levchin, reportedly processed more than $2 billion in POS installment loans for customers of 128 stores and ecommerce sites in 2018. In February 2019, Affirm partnered with Walmart to support POS installment loans on purchases ranging from $150 to $2,000 at nearly 4,000 Walmart Supercenters nationwide.
The Retail Industry Leaders Association, a trade group representing some of the nation's largest retailers, including Walmart, wants the Federal Trade Commission to take a closer look at how big tech platforms, like Amazon, Facebook and Google, influence consumer purchasing behavior, and by extension, competition in retailing. In a letter to the FTC, the RILA also pushed for government action to compel greater competition in credit and debit card acquiring. Think in terms of interchange pricing and honor-all-cards requirements.
For the past year the FTC has been on a fact-finding mission into whether changes in the economy, technology and business practices demand adjustments to competition and consumer protection laws, as well as federal enforcement priorities and policies. It wrapped up a series of public hearings in June 2019, and has been soliciting written comments from consumers, academics, and retailing and technology firms.
Aite Group LLC reported it will formally recognize payments industry innovators this year. Ceremonies will include the August 2019 digital wallet innovation awards and December 2019 Impact Innovation Awards for Cash Management and Payments. Representatives from the global research and advisory firm said the events will honor market leaders impacting the future of commerce and banking. The firm also stated it will celebrate its recently launched Digital Wallet Database by honoring digital wallet providers that are changing traditional commerce.

Following are excerpts from news stories recently posted under Breaking Industry News on our home page. For links to these and other full news stories, please visit www.greensheet.com/breakingnews.php?flag=previous_breaking_news.
The Green Sheet Inc. is now a proud affiliate of Bankcard Life, a premier community that provides industry-leading training and resources for payment professionals. Click here for more information.
Notice to readers: These are archived articles. Contact names or information may be out of date. We regret any inconvenience.
Prev
Next