The Green Sheet Online Edition
October 09, 2018 • Issue 18:10:01
News Briefs
Editor's Note: Following are excerpts from news stories recently posted under Breaking Industry News on our home page. For links to these and other full news stories, please visit www.greensheet.com/breakingnews.php?flag=previous_breaking_news.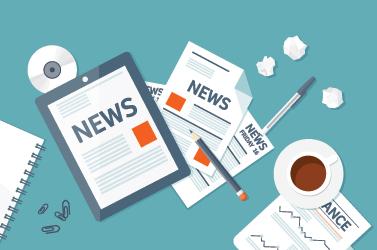 AmEx under scrutiny for alleged foreign exchange scam
American Express stock fell following reports of an FBI investigation of the company's foreign exchange business unit. Rumors of a bait-and-switch scheme were first reported by the Wall Street Journal. WSJ journalist AnnaMaria Andriotis alleged the company's foreign-exchange unit was recruiting small business clients with offers of low currency-conversion rates, then "quietly raising prices."
Mastercard, Visa offer new terms to settle interchange lawsuit, NRF balks
Visa and Mastercard have agreed to pay $6.2 billion to settle portions of a class action lawsuit involving interchange originally filed by millions of retailers in 2005. But the National Retail Federation is complaining the proposed new settlement agreement doesn't go far enough; it wants to see reforms in how interchange is set.
Consumers, issuers really like debit
According to the 2018 Debit Issuer Study, just released by PULSE, the debit card network owned by Discover, issuers saw year-over-year debit transaction growth increase by more than 5 percent last year. The survey of issuers also revealed increases in debit card penetration, activation and usage rates in 2017 vis-à-vis 2016.
WSAA 2018 charts payments' new horizons
The Western States Acquirers Association held its 15th annual conference Sept. 12 to 13, 2018, at the Hyatt Regency Scottsdale Resort and Spa at Gainey Ranch. The event highlighted trends and emerging technologies in the ever-changing payments industry. WSAA representatives said this year's conference drew 936 attendees and more than 100 exhibitors, exceeding previous attendance records.
Cash discounting gains momentum, backlash
The rising popularity of cash discounting programs is sparking lively debates among legal and payments analysts, most recently with reports that First Data Corp. deleted a cash discount app from its Clover app marketplace. James Shepherd, CEO at CCSalesPro and cohost of The Green Sheet's podcast series, first broke the story on Sept. 19, 2018. These developments were confirmed by a First Data memorandum and participating First Data ISOs.
NACHA takes steps advancing same-day ACH
The push for faster payments appears poised to gain momentum. NACHA – the Electronic Payments Association is expanding its same-day ACH program with a later deadline, higher transaction limits and faster availability options. Same-day ACH slashes the time it takes to clear and settle ACH payments – from a few days to a few hours.
Stripe advances into POS, financing
Payments analysts are discussing Stripe's recent moves into countertop terminals and alternative financing, which some say are consistent with the company's core values and strategy. In a Sept. 18, 2018, interview with TechCrunch journalist Jason Del Ray, Stripe co-founder and CEO John Collison said the terminal is designed to unify the online and in-store customer experience.

Notice to readers: These are archived articles. Contact names or information may be out of date. We regret any inconvenience.
Prev
Next