The Green Sheet Online Edition
October 09, 2018 • Issue 18:10:01
Industry Update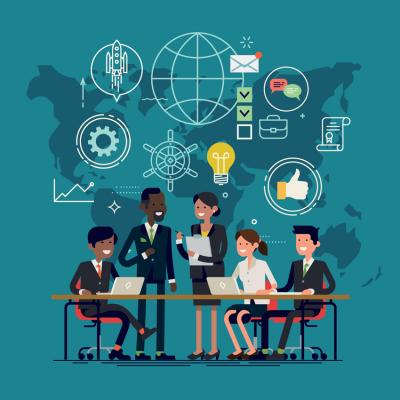 ANNOUNCEMENTS
6th Avenue Capital joins two associations
6th Avenue Capital LLC, a provider of alternative small business funding, joined the Innovative Lending Platform Association and the Small Business Finance Association. Both organizations are focused on delivering more transparency to alternative funding and to ensuring that Main Street small businesses have access to responsible funders and the capital they need to grow.
ACH volume exceeds 2 billion payments
In August 2018, ACH network volume exceeded 2 billion transactions in a month for the first time, an increase of over 10 percent compared to August 2017; the value of the payments was $4.5 trillion, an increase of 12 percent compared to 2017, NACHA – The Electronic Payments Association reported.
Bank of France hosts meeting on global cyber resilience
In early September, key global and regional payment, clearing and settlement operators met in Paris at a roundtable hosted by the Bank of France. The objective was to discuss cyber security and the resilience of financial market infrastructures and the wider market ecosystem. Senior executives, together with authorities, discussed continued collaboration, preparation for and responses to cyber incidents, with a particular focus on cross-border actions.
Continuity receives Marcum Tech Top 40 award
Continuity, a provider of regulatory technology solutions that automate compliance management for financial institutions of all sizes, stated it was given a Marcum Tech Top 40 award by the Connecticut Technology Council. The awards honor the state's 40 fastest growing tech companies. Continuity was recognized in the software category.
ControlScan named to Top 100 MSSPs list
Managed security and compliance solutions provider ControlScan Inc. reported that MSSP Alert, published by After Nines Inc., recognized the company on its 2018 Top 100 MSSPs list. The annual list and associated research identify and honor the top 100 managed security service providers (MSSPs) that specialize in comprehensive, outsourced cybersecurity services.
Impact launches new website, salary guide
Impact Payments Recruiting revamped its website, http://go-impact.com, which is a "destination for all things recruiting in the payments and fintech industries," the company stated. "Designed with flexibility and simplicity in mind, our new website reflects our ongoing commitment to our clients." Among the resources are the 2018 Payments Industry Salary Guide, hot jobs list, blog and introductions to the Impact team.
SinglePoint rolls out LastMile Delivery
SinglePoint Inc. launched LastMile Delivery, a platform designed to provide small and midsize businesses the ability to streamline deliveries and give customers the insight and predictability of when a delivery will arrive. Available to businesses throughout the world, LastMile Delivery leverages advanced routing and location technology and provides location tracking, estimated time of arrival, product tracking and inventory, an omnichannel ecommerce experience and scheduled arrival time.
SmartMetric develops dual-purpose biometric card
SmartMetric stated it is close to completing production of its dual-purpose cybersecurity and access ID biometric card. Instead of using a banking smart card chip the cyber/access biometric card uses a secure FIPS approved smartcard chip along with a short distance radio frequency transmitter for doorway and building access. The card is activated by the person's fingerprint.
RESEARCH
Reward-based better than discount-based promo
Research conducted by Aberdeen Group, found companies that offer consumers reward-based promotions are more likely to experience greater marketing promotion success and profitability than those offering discount-based promotions.
Specifically, reward-based promotions can drive better purchase intent and sales lift without damaging brands' images from discounting, analysts found.
Holiday shoppers want engaging experiences
5 Bazaarvoice Inc.'s research report Unwrap Consumer Insights For Your Best Holiday Season highlights consumer shopping trends during the year-end holiday season. Based on a survey of more than 2,500 U.S. consumers, Bazaarvoice analyzed what motivates shoppers to buy during the holidays. The report, which found that unique experiences emerged as an important factor in holiday shopping, details when shoppers prefer to shop, what inspires them, and what they want from online and in-store experiences.
Few Americans feel equipped to protect their data
In a recent TransUnion survey, seventy-five percent of respondents indicated they have become more concerned about data breaches in the past year. More than 50 percent think they are vulnerable to identity theft and credit card fraud; more than 75 percent know someone who has been affected by a data breach or fraud. However, only 15 percent of respondents feel highly confident they have the requisite tools to protect themselves.
Putting fraud data to work
CyberSource, a Visa solution, published Tackling fraud: the role of machine learning for today and beyond, a free white paper created to increase understanding of the role machine learning plays in fraud detection for digital commerce now and in the future. "While machine learning relies on complex statistical methods and high-power computing, it's essentially a very simple concept," report authors wrote. It is available for download at www.cybersource.com/content/dam/cybersource/Tackling_Fraud_Machine_Learning_WhitePaper.pdf.
PARTNERSHIPS
Ecomdash, Bonanza.com for strategic partnership
Ecomdash, an ecommerce management system, partnered with the Bonanza Marketplace, enabling 50,000 Bonanza sellers to use Ecomdash to help manage stock levels and fulfillment. Bonanza is a seller-focused marketplace that assists merchants in expanding their product visibility. The integration adds another marketplace for Ecomdash customers to sell on.
Onfido, Travel Money Club team up
Identity verification provider Onfido stated it joined forces with currency exchange platform Travel Money Club to deliver "a modern identity verification experience." According to the partners, Onfido's identity verification technology allows Travel Money Club to offer next-day currency exchange to more users as it continues to scale; Onfido enables speedy, secure and scalable user onboarding via Travel Money Club's mobile app.
ACQUISITIONS
PayPal completes iZettle acquisition
PayPal Holdings confirmed the completion of its buyout of Swedish mobile payments startup iZettle for $2.2 billion. The acquisition is designed to increase PayPal's in-store presence in 11 markets across Europe and Latin America, bringing it to hundreds of thousands of brick-and-mortar retail locations globally.
Thales, Gemalto merger receives U.S. regulatory approval
Thales, a provider of advanced data security solutions, and international digital security company Gemalto revealed they received Regulatory Clearance from the Committee on Foreign Investment in the United States for their proposed merger. This brings the companies six of the 14 clearances required for their merger to proceed.
APPOINTMENTS
First Choice taps Hopkins
First Choice Bancorp appointed Lynn M. Hopkins as its new executive vice president and chief financial officer. Hopkins has more than 25 years' experience in the financial services industry including 15 years of executive experience at PacWest Bancorp. Robert Franko, president and CEO of First Choice, said her well rounded skill set and leadership abilities "are well suited to handle" the finance department's increased responsibilities.
Swart joins Nomanini board
Reg Swart, chief commercial officer of MFS Africa, a pan-African digital payments hub, and former vice president of strategy for emerging markets at Visa, joined fintech company Nomanini's board of directors. Swart will help redefine the company's commercial strategy by targeting financial institutions and expanding offerings to mobile operators, merchants and other digital service providers.

The Green Sheet Inc. is now a proud affiliate of Bankcard Life, a premier community that provides industry-leading training and resources for payment professionals. Click here for more information.
Notice to readers: These are archived articles. Contact names or information may be out of date. We regret any inconvenience.
Prev
Next