The Green Sheet Online Edition
June 11, 2018 • Issue 18:06:01
MLS 2.0: secure, compliant, resourceful, discoverable
By Dale S. Laszig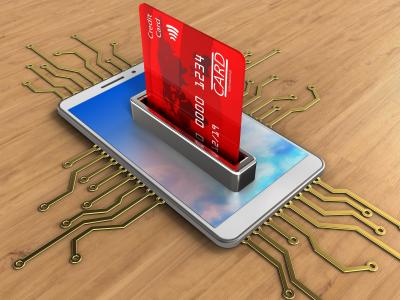 Merchant level salespeople (MLSs) were the arbiters of the payments industry's original value proposition when they helped merchants replace paper receipts with electronic authorization and settlement. While much has changed in 35 years, MLSs continue to shape the industry through their close ties with merchants. And The Green Sheet continues to provide a platform for industry news, opinions and education to support the success of MLSs and ISOs.
This issue of our magazine contains the third and final article in a three-part series titled "What it takes to thrive in payments today." Parts 1 and 2 appeared in issues 18:05:01 and 18:05:02, respectively. The series shares insights from members of The Green Sheet Advisory Board on today's essential payment solutions and capabilities.
Members agreed MLSs must offer more than processing because today's merchants want integrated, verticalized solutions, and a wealth of options exist, including, for example:
Small business loans
Vertical solutions
EMV and PCI compliance
Integrated POS
Business intelligence
Secure payment technology
Market differentiators
Agile systems
Market knowledge
Payments industry knowledge
Improved customer experience
Relationship management
Obviously, payments have become multilayered and complicated. Senior executives, employed staff, independent contractors and service providers have varying priorities. This can pose challenges for MLSs looking for advice on how the tools will help them and their merchants grow and scale their businesses. Extrapolating from these tools, this article presents four essential factors that foster success in assisting merchants and presents advice from industry leaders on how to leverage each.
Be secure: promote security best practices
Approaches to security are continuously evolving in response to the ever-changing threat landscape. The best systems combine artificial intelligence with human oversight. Here are three components of a security strategy:
Secure payment technology: Chris Bucolo, Director of Marketing Strategy at ControlScan Inc., said merchants have gained security awareness. "We're seeing more traction with end-to-end and point-to-point encryption," he stated. "We're seeing more push for scope reduction. Merchants understand the cost benefits and protections of maintaining secure systems."

When ISOs find noncompliant vertical applications in different markets, they have to decide how to play in that system and how to choose the right managed services provider, Bucolo said. He suggested partnering with a company that sees where the market is heading and how quickly it can change. "Merchant environments and the user experience change all the time; companies need to be flexible," he added. "They also need to help MLSs be good partners to their merchants. MLSs should control what is marketed to the merchant; the solutions should fit their strategy."

Bucolo noted that numerous managed security services exist, but not all are sold in the right way and for the right reasons. Solutions need to meet Payment Card Industry (PCI) requirements and improve security posture while staying within a merchant's budget and operational scope.
Payments industry knowledge: "Every business has different needs and merchants have so many choices in hardware and software," said Nate Hirshberg, Assistant Vice President of Marketing at Shift4 Payments LLC. "Merchants appreciate the opportunity to work with knowledgeable sales agents who can help them navigate the options and understand the process."

The Electronic Transactions Association created the ETA Certified Payments Professional certification. Designed to help MLSs master sales, pricing and interchange, business processes, operations and workflow, products and solutions, risk, regulatory compliance, and security matters, the program fosters success in the competitive payments ecosystem, ETA representatives stated.
Agility: Speed counts in security, where transactions and fraudsters move fast. Benchmark data from ACI Worldwide and Ovum cited real-time payments and security as top concerns among retail, hospitality and ecommerce merchants. The 2018 Global Payments Insight Survey: Merchants found 80 percent of respondents expect real-time payment methods to replace credit cards; 61 percent believe they are at greater risk for a security breach than they were a year ago.

Replacing manual processes with agile solutions can reduce costs and improve efficiencies. PerfectAudit, a fintech platform developed by New York-based Ocrolus, uses advanced automation, character recognition and algorithms to analyze data, detect fraud and manage risk. "PerfectAudit replaces labor-intensive manual bank statement reviews with hyper-accurate, automated file processing," said Sam Bobley, CEO at Ocrolus. "We review better, faster and more accurately. If you submit a document, we will read whatever we can and send the rest to crowdsourced workers. Our quality control checks have 99 percent accuracy."
2. Be compliant: advocate PCI compliance
When the PCI Data Security Standard was introduced, many merchants believed achieving compliance would make them invulnerable to breaches. Some felt betrayed when bad actors hacked their PCI-compliant businesses. Security analysts have noted today's merchants tend to think of compliance as a risk mitigation strategy but not a silver bullet. Here are three additional considerations:
EMV and PCI compliance: Michael Simpson, Principal Security Analyst at SecurityMetrics, has seen growing awareness of EMV (Europay, Mastercard and Visa) and PCI requirements among small and midsize merchants. "Now that most merchants have EMV, what we've seen in Europe and now in the United States is the hackers are not putting a lot of resources into counterfeit credit cards; they have moved to ecommerce because it's an easier venue," he stated. "And acquirers that previously focused on large merchants are helping Level 3 and Level 4 merchants create compliance programs."

Compliance portals offered by acquirers and third-party providers enable merchants to fill out Self-Assessment Questionnaires (SAQs) and sign up for scans, Simpson said. The portals provide training based on a merchant's equipment type and processing environment. "These portals can help merchants understand which SAQ is aligned to their environment and provide more information about the controls, beyond yes and no answers," he said.


Business intelligence: Silvia Mensdorff-Pouilly, General Manager, Europe Processors and Networks at ACI Worldwide, said advanced analytics can be a double-edged sword. "There is a lot of good coming out of payments' enhanced connectivity and information flow, but as the recent [Cambridge Analytica] scandal at Facebook has shown, we also have to deal with negative side effects," she said. The digital age created a wealth of data, but we need to be careful about how we manage it and make it specific to payments, Mensdorff-Pouilly added.

Merchants rely on MLSs to keep them up to date on industry trends, such as the European Union's General Data Protection Regulation (GDPR). The regulation, which became law on May 25, 2018, gives European citizens more say in how companies use their data. Noncompliant companies could be penalized up to 4 percent of annual global revenue.

"Europe is the gold standard when it comes to regulations," Mensdorff-Pouilly said. Noting that the GDPR was years in the making, she added that "technology is evolving faster than the regulations."
Market knowledge: Mensdorff-Pouilly said market knowledge is critical because merchants need to provide consumers with better tools to control their data. "Savvy consumers want to take back power in how their data is leveraged and controlled," she stated. "This is fueled by recent scandals and rising concerns about how big tech is using our data. While most consumers don't yet understand GDPR's implications, over time we will see this regulation put control back in consumers' hands.

"Merchants who make data sharing comfortable for consumers will earn their trust, and merchants who understand that consumers' identity data is their digital DNA will ultimately win in the digital age. All participants in the digital ecosystem – merchants, consumers, banks – need to understand that if we don't own our data, someone else will."
3. Be resourceful: offer a diversified product mix
Today's merchants want intelligent systems with apps they can use to manage their businesses from anywhere on any device. Following is a sampling of products experts highlighted:
Small business loans: Darren Schulman, President of 6th Avenue Capital, has seen growing interest in small business loans and merchant cash advance, which involves the purchase of a merchant's future credit card processing receivables. If your merchant needs access to short-term cash, MLSs who know funders are a valuable resource, Schulman said. "Having multiple products in your toolkit makes you a well-rounded consultant and strengthens your customer relationships," he added. "Understand your merchants' needs, then introduce them to the right people. Selling things you don't understand is the worst thing you can do in this business."

Schulman advises agents to look for funders with a long-term relationship focus. Companies that do what is best for merchants and take care of people who broker deals outperform others that focus on short-term gain, he noted. The best funders understand merchants' needs and cash flow and direct them to products they can afford. "They offer not only fast funding but correct funding," he said. "When they handle short-term cash needs, they don't want to get the money and get out. They want merchants to use the funds to achieve objectives and become successful. They want to be top of mind when [merchants] have their next cash need."


Vertical solutions: We're seeing technology play a larger role in merchant life, observed Benny Silberstein, co-founder at Payrix LLC. "Technology companies are building systems with payments apps inside. In the world of verticalized selling, payments have become a value-add," he said. "If you ask a merchant who their payment processor is, 90 percent will answer their POS vendor. He's the one who installed everything and helped them fill out the credit card application. Merchants don't care who's processing the credit cards. They care about the solution."

Silberstein suggested specializing in industries where friends or relatives work and promoting solutions that solve problems. "If it's accounting, go to accounting conferences and get to know accountants," he said. "Every industry has conferences. Walk the floor; eventually get a booth; get to know the industry. Once you become known and have the right technology, merchants will send you referrals."


Integrated POS: Growing numbers of co-branded, interoperable solutions reflect the payments industry's shift from closed-loop, proprietary operating systems to open source platforms, Silberstein said. "Device manufacturers and service providers are deploying integrated POS systems with built-in app marketplaces," he added. "And the same third-party apps are accessible on countertop POS terminals and connected devices."

ISOs and acquirers are branding and tailoring app marketplaces to fit merchants' business models and industries, Silberstein noted, adding that these apps expand a merchant's digital footprint and enhance the consumer experience. Their use cases are almost unlimited; merchants use apps for payroll processing, inventory management, social media, loyalty and rewards programs, he stated. "Open-minded people tend to gravitate to open systems that can easily integrate third-party partners," he said. "As good as one company is, it can be even stronger by leveraging other companies."

Bucolo added, "We tell people that PCI requirements are the same, regardless of your volume. Be aware of the risk your merchants are taking with an integrated, connected POS. They may have business reasons for doing it but having an internet-facing system increases risk of someone gaining access to your network. Remote access is the biggest cause of security data breaches today."
4. Be discoverable: stand out from your competitors
Standing out from the crowd in merchant services can be daunting. Experts recommend offering a unique value and consistent brand message. Here are some ways to be discoverable:
Differentiate: Payments has become a software-centric, payfac-driven world, and vertical markets can provide a point of differentiation, Bucolo said. MLSs need to specialize and provide business owners with solutions that are relevant, timely and cost-effective.

ISOs and MLSs originally sold credit card processing, then moved into selling POS systems; then the focus changed to targeted, verticalized solutions, Silberstein recalled. "Selling in verticals changes the way you do business," he said. "It doesn't hurt to work in a few different verticals; this can even happen organically as you begin to focus in on a particular industry, like nail salons, then find a host of ancillary service industries around it."


Relationship management: Raymond Pucci, Associate Director of Research Services at Mercator Advisory Group Inc., said the best way to help merchants improve efficiencies and add value is to understand how their customers make money, save money and control operations. "Whether you're selling to retailers, business-to-business or business-to-consumer, it's important to know your customers and your customers' customers," he said. "Understand their culture and organizational management structure. Have a clear understanding, from an operational standpoint, of who makes the decisions."

Improve customer experience: Merchants care about delighting their customers, Bucolo noted, adding that equipment and software have become more consumer-facing; consumers interact more at the POS and on the mobile web from their phones. "What consumers don't want is friction," he said. "They don't want too many clicks to buy something. They want convenience."
The customer is in the center of the new payments ecosystem, Mensdorff-Pouilly stated. "The key to new payments is understanding that use cases will be driven by the customer context, not the other way around." Service providers need to meet commercial requirements in the payments space while creating a seamless consumer experience. "We need to find a way to leverage possibilities in a good way and not in a way that's controlling or limiting," she said.

Dale S. Laszig, Senior Staff Writer at The Green Sheet. She can be reached by email at dale@dsldirectllc.com and on Twitter at @DSLdirect.
The Green Sheet Inc. is now a proud affiliate of Bankcard Life, a premier community that provides industry-leading training and resources for payment professionals. Click here for more information.
Notice to readers: These are archived articles. Contact names or information may be out of date. We regret any inconvenience.
Prev
Next