The Green Sheet Online Edition
April 09, 2018 • Issue 18:04:01
Inspiration
Want easy sales? Make things easy for merchants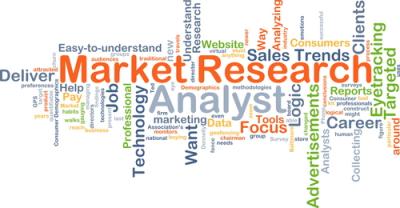 ISOs and merchant level salespeople (MLSs) are always seeking to better their chances of closing sales. But how can they improve the odds that prospects will say yes to their offerings? According to Paul H. Green, founder of The Green Sheet Inc., the answer is to make each prospect's job easier.
It is, after all, up to merchants to select POS systems, payment processors, and providers for data collection, loyalty program partners and a host of other value-added services. Naturally, ISOs and MLSs have the expertise to ease this burden.
"As we all know, everyone wants his or her job to be easier," Green wrote in Good SellingTM: The Basics. "So if you can make it simple for the prospect to sign with you instead of someone else, you'll be ahead of the game."
Four actions that lead to yes
Green offered the following four steps to make it easier for you and your potential merchant customers:
Be prepared: Provide all papers, brochures and agreements necessary. If your competitor only verbally quoted rates, prepare a document with the rates and other terms included, Green advised. The decision maker you're meeting with needs to have something to show the boss. Your rates in black and white are a lot better than someone else's verbal quotes even if those quotes are lower.

And remember, the overall value you provide is more important than rates. You might have a POS system tailored to a merchant's vertical. Put in writing exactly how it will enhance the merchant's business. If this information is available on a website, don't just refer the merchant to the site, call it up on your mobile device, and go through the benefits point by point. You'll be far ahead of reps who make claims without backing them up with specifics that have proven to be effective.
Be accessible: Give prospects your direct office number, mobile number and email address. Let them know the best times to reach you. Better yet, make appointments to call at mutually agreeable times. Also, if a prospect calls you and you're not available, return the call at your earliest convenience. Promptness goes a long way toward leading a prospect to saying yes to you.
Handle all details: Don't leave any loose ends. If something needs to be clarified, confirmed or double-checked, do it. Don't leave it to the merchant. And if a third party needs to be consulted, do the footwork yourself.
Provide a scenario: Give a vivid, detailed example of how your service will solve one of your prospect's pressing needs. Let the merchant see how signing with you will bring relief. Some sales reps are superb at engaging prospects, but they fail to do the preparation needed to provide compelling examples of their offerings in action. They deal in generalities and jargon, which makes them appear deficient when merchants compare them with MLSs who provide compelling scenarios that relate specifically to them.
To sum it up, Green wrote, "If two products are up against each other and one requires jumping through hoops while the other is simple, you know which one you would pick!"

The Green Sheet Inc. is now a proud affiliate of Bankcard Life, a premier community that provides industry-leading training and resources for payment professionals. Click here for more information.
Notice to readers: These are archived articles. Contact names or information may be out of date. We regret any inconvenience.
Prev
Next