The Green Sheet Online Edition
April 09, 2018 • Issue 18:04:01
Old tech - stout, tough, resurgent
By Dale S. Laszig
DSL Direct LLC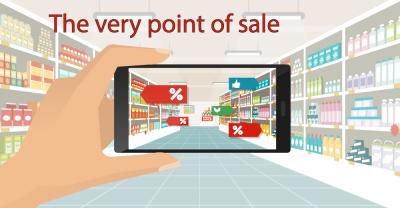 I married a part-time farmer. For years, he would throw hay to the cows before heading to work at a nearby manufacturing plant. As the plant's controller, he led a companywide migration to digital accounting methods. At home, he drove a Massey Ferguson tractor and New Holland 315 hay baler across our fields. He stayed true to the old machines just as many merchants have remained faithful to their old countertop terminals. Convincing them to upgrade is no easy job; ask any merchant level salesperson (MLS) who has tried.
There are reasons for this. Analog technology can be a refreshing alternative to the digital world. You can't hold a virtual terminal in your hand. It would only take a power failure or loss of connectivity to make it disappear. David Sax, author of Revenge of Analog: Real Things and Why They Matter, finds people from all walks of life are drawn to physical devices. "For increasing numbers of people around the world, in nearly every place where digital life has acquired a real and lasting presence, analog is now a conscious choice, requiring a greater cost, both materially and in terms of our time and mental capacity, than the digital default," he wrote.
Sax, a journalist and frequent contributor to Bloomberg Businessweek, cites the comeback of vinyl records, paper notebooks and board games as examples of a robust and growing post-digital economy. He predicts individuals who find innovative uses for analog technology will stand out and succeed. "For all the press around the success of Silicon Valley, the vast majority of our economy is still overwhelmingly analog, and these businesses more broadly benefit our society than those of more concentrated digital capital," he noted.
Good things take time
You can learn a lot by watching how people interact with machines. Not everyone takes the time to read the user manual or even a quick reference guide. A POS tablet may contain a complete ecosystem, but that's no guarantee a merchant will understand it or use it. Features and benefits are interesting to merchants only if we demonstrate how they can improve margins, attract customers or create new sources of incremental revenue.
The best solutions incorporate analog and digital elements into a cohesive blend. Taking the time to build and explain them is well worth the effort. Cash discount programs are a great example. It might seem counterintuitive for a credit card processing system to reward customers who pay with cash or debit cards. But they are helping merchants recoup their processing costs, and credit card customers don't mind paying a small fee to earn points and miles.
Not every physical or virtual touch point needs to drive a sale. If it creates an emotional connection between buyer and seller, it will add long-term value to a customer relationship.

Dale S. Laszig, Senior Staff Writer at The Green Sheet and Managing Director at DSL Direct LLC, is a payments industry journalist and content provider. She can be reached at dale@dsldirectllc.com and on Twitter at @DSLdirect.
The Green Sheet Inc. is now a proud affiliate of Bankcard Life, a premier community that provides industry-leading training and resources for payment professionals. Click here for more information.
Notice to readers: These are archived articles. Contact names or information may be out of date. We regret any inconvenience.
Prev
Next