The Green Sheet Online Edition
January 23, 2023 • Issue 23:01:02
News Briefs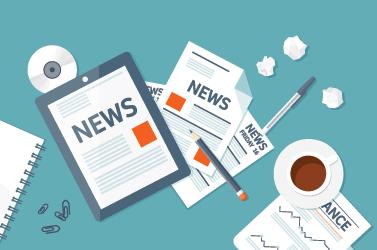 Faced with economic uncertainty, numerous Americans are turning to buy now, pay later (BNPL), especially those seeking to stretch their holiday shopping dollars. A recent study revealed how big the upside is for retailers. Buy now, pay later credit: User characteristics & effects on spending patterns, published by the National Bureau of Economic Research, shows how BNPL not only boosts spending at businesses offering the payment option, but also at other businesses, as well. And the spending boost continues for up to 24 weeks following a BNPL purchase.
The paper, authored by a pair of economists from Harvard Business School and an NBER economist, analyzes financial transaction data on 10 million active consumers between 2010 and 2021. The analysis pointed to a "liquidity flypaper effect," the paper stated, where the increased liquidity created by a BNPL loan fosters additional purchases of similar goods.
Americans are sending mixed signals about their financial health, J.D. Power reported, based on a recent consumer survey. "While there has been modest improvement in the number of Americans that are financially healthy since the middle of the summer, more than two-thirds (68 percent) of banking customers indicate that the price of goods continues to exceed their income," the data and analytics firm stated. "And still, almost half (45 percent) of Americans aged 40 and older say they have not taken steps to change their financial situation, a sign that many Americans might not be ready for what's to come."
Consumers under 40, on the other hand, are preparing for recession. Forty percent said they have reviewed what they are spending money on, and 19 percent said they had revised their existing budgets to deal with rising prices. Just 5 percent of the over-40 crowd told J.D. Power they had revised their budgets. Overall, 38 percent of Americans said they are financially healthy; 39 percent indicated they feel vulnerable.
The Federal Trade Commission is taking Mastercard to task over allegations that it blocks merchants from routing ecommerce debit card payments over competing networks. In a draft complaint approved by commissioners on Dec. 23, 2022, Mastercard is charged with violating the Electronic Funds Transfer Act as well as the Federal Reserve's Durbin Amendment rule set. The agency said Mastercard should be required to provide competing networks with the customer account information needed to process debit card payments—something the company has been loathed to do as debit card payments have gained in ecommerce scenarios. "This is a victory for consumers and merchants who rely on debit card payments to operate their businesses," said Holly Vedova, director of the FTC's bureau of competition.
Regarding the consent agreement, Mastercard stated, "We can confirm that we have entered into an agreement with the Commission regarding the routing of tokenized debit card transactions at online merchants. We believe that our existing routing practices are lawful and have always provided choice to merchants. We will continue the work to update our processes to comply with the consent order and provide even greater choice."
Seattle School District No. 1 filed a complaint on Jan. 6, 2023, against social media giants, claiming their platforms are harmful to student health and public welfare. The plaintiff serves approximately 49,300 students at 106 schools, stated legal counsel Keller Rohrback LLP. Court documents indicate legal representatives for the defense have yet to be named. Defendants cited in the case are Meta Platforms Inc.; Facebook Holdings LLC; Facebook Operations LLC; Meta Payments Inc.; Facebook Technologies LLC; Instagram LLC, Siculus Inc.; Snap Inc.; TikTok Inc.; ByteDance Inc.; Alphabet Inc.; Google LLC; XXVI Holdings Inc. and YouTube LLC. In a 91-page complaint, the plaintiff requested a jury trial, stating defendants have scaled their platforms in highly manipulative ways, claiming these techniques leverage psychology and neurophysiology to create a "mental health crisis among America's youth."
More than half of U.S. small and midsize brick-and-mortar retailers are optimistic about the 2023 retail landscape, according to recent research conducted by Paysafe. The U.S. In-store business payments outlook, published Jan. 11, 2023, found 70 percent of small and midsize retailers are prioritizing paytech integrations and taking a generally bullish outlook on the near-term future, despite current economic and geopolitical conditions, stated Afshin Yazdian, president of merchant solutions at Paysafe.
"We were happy to see that most merchants are optimistic about the year ahead and that they appreciate the contribution that payments can make to the overall customer experience and ultimately as a key differentiator for their businesses' growth," Yazdian said, adding the report is the latest in the company's Lost in Transaction research series and includes research data from an October 2022 survey of 200 small and midsize brick-and-mortar merchants in the United States.

This article contains excerpts from news stories recently posted under Breaking Industry News on our homepage. For links to these and other full news stories, please visit www.greensheet.com/breakingnews.php.
The Green Sheet Inc. is now a proud affiliate of Bankcard Life, a premier community that provides industry-leading training and resources for payment professionals. Click here for more information.
Notice to readers: These are archived articles. Contact names or information may be out of date. We regret any inconvenience.
Prev
Next