The Green Sheet Online Edition
January 09, 2023 • Issue 23:01:01
New Products
Safely, efficiently test and launch innovative solutions
Product: t3 testing solutions
Company: Iliad Solutions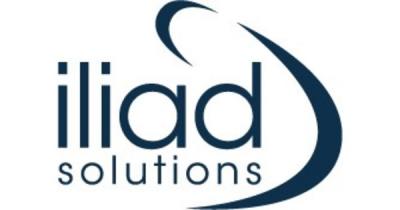 Iliad Solutions, a global payment testing and certification services provider, enhanced its t3 suite of test tools and technologies designed to facilitate software application development, testing, certification and deployment, according to Anthony Walton, CEO at Iliad Solutions.
"As developers, our aim is to create products that simplify and assist with digital transformation, whether it's the adoption of ISO20022, open banking, open APIs or real-time payments," he said. "We have been pioneering the most effective test tools available since we developed a specific version of t3 to help UK banks launch Faster Payments in the UK back in 2008."
Walton further noted that managing payment systems can be complicated, and the current economic climate has slowed new technology rollouts and made it difficult for service providers to innovate. Banks and credit unions face growing costs of implementing digital services and continue to rely on legacy infrastructure, he added, which makes harmonizing old and new systems a constant worry.
Comprehensive, resilient testing
Iliad testing tools can save customers and partners time and money in testing their core systems, Walton stated. He feels the company's t3 suite of technology solutions enables manufacturers and service providers to drive process improvement in the following ways:
Automate payment testing: Significantly reduce project costs and ensure consistent outcomes by leveraging advanced automated technologies.

Simulate a real-world transaction path: Take the guesswork out of software development by testing multiple legs, interfaces and keys (including tokenization) in a controlled environment.

Test business flow: Speed production by viewing interfaces holistically instead of simulating individual components of a transaction, giving your teams more control and greater visibility.

Forensically analyze test results: Save time, decrease risk and increase efficiencies through end-to-end testing in new deployments while protecting your brand from high profile failures.
t3 features and benefits
The t3 platform is designed to support thousands of testers across hundreds of test teams. For example, teams on the platform can simultaneously test a range of payment components, from EMV-enabled chip cards to digital wallets, real-time payments and clearing and settlement. The company said the platform is compatible with DevOp tools and includes the following components:
t3 Switch is Iliad's third generation testing software solution. It is designed to deliver the power of service virtualization to payments testing by combining virtualization with the specific technical requirements. The enterprise-grade, browser-based electronic payment testing platform can automate testing and simulate any endpoint in a single solution. t3:Switch helps schemes onboard hundreds of financial institutions quickly and easily, by taking care of communications, tokens and certificates and removing friction from the process wherever possible.

t3 Portal delivers the full power of t3 Switch in a dynamic, intuitive and controlled manner. This means less technical investment is required to perform critical tasks in the testing of traditional payment methods and the adoption of emerging ones. t3:Portal enables organizations to perform critical testing and certification tasks in a dynamic, intuitive and easily accessible manner. Its front-end graphical user interface is designed for project-based testing, such as pre-cert/certifications for member banks.

t3:Cert is designed for L3 EMV merchant terminals onboarding/certifications. The solution supports end-to-end certification and can be white-labeled. It supports popular brand test tools to accelerate certification for major payment card brands, from device to host and to the brands themselves. This allows merchants to test and certify at their convenience 24/7, from anywhere in the world. Merchants, acquirers and brand certification engineers (with role-based permissions) can see a clear view of the process end to end.
For over 25 years, Iliad Solutions has helped organizations build, implement and support major payment solutions, Walton stated. The company's global customer base continues to leverage the t3 suite of resilient test tools to minimize and reduce risk in payment testing.

Website: www.iliad-solutions.com Contact: sales@iliad-solutions.com
The Green Sheet Inc. is now a proud affiliate of Bankcard Life, a premier community that provides industry-leading training and resources for payment professionals. Click here for more information.
Notice to readers: These are archived articles. Contact names or information may be out of date. We regret any inconvenience.
Prev
Next