The Green Sheet Online Edition
December 12, 2022 • Issue 22:12:01
New Products
Securely authenticate IDs with portable biometrics
Product: S8 Biometric Tablet
Company: Telpo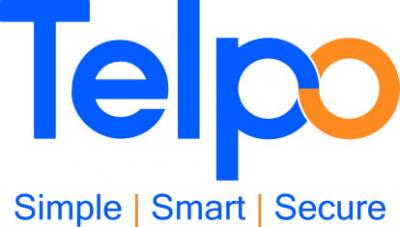 Telpo, a global smart terminal and solution provider, enhanced its S8 Biometric tablet with Elyctis ID readers. The integration adds MRZ and OCR capabilities to support a range of identity credentialing solutions, Telpo and Elyctis representatives stated.
Sunny Sun, general manager of Telpo International Division, commended Elyctis for its advanced product engineering, which he noted delivered outstanding results during an internal benchmarking process. "[Telpo] developers' praised the ease of integration of Elyctis hardware and SDK," he said. "We will be glad to expand our collaboration with Elyctis for future projects."
Alexandre Joly, CEO of Elyctis, thanked Telpo for the opportunity, stating the partnership is a testament to his company's hardworking development and quality assurance teams. Elyctis looks forward to continuing collaborations on many future projects, he added.
Proven MRZ, OCR functionality
Sun mentioned that Telpo's benchmark test of S8 biometric tablets with integrated Elyctis readers confirmed the units can accurately read and analyze MRZ and OCR documents. Elyctis readers provide the right combination of optics, electronics and algorithms, he said, which facilitate optimal performance and reliability in ID reading and ensure MRZs can be read in all types of lighting. In addition, he noted, Elyctis readers can read contactless data from electronic passports and government-issued ID cards and significantly outperform low-end RFID readers.
Sun described the Telpo S8 biometric tablet, equipped with Elyctis readers, as a rugged, portable, multifactor biometric device that supports 4G LTE, Wi-Fi, and Bluetooth communications. The Telpo S8 can read contact and contactless ID documents and ePassports, he added, and can authenticate identities using fingerprint, iris, voice and facial scanning.
Rugged frame, long-life batteries
In addition to its eight-inch footprint and tough outer shell, the S8 biometric tablet is equipped with large data storage and battery capacity, making it ideally suited for mobile, portable and outdoor use, Telpo representatives stated. They further noted that the waterproof, shock-resistant Telpo S8 terminal can be deployed and operated in harsh environments with excessive moisture, heat, dust, cold and strong light. The S8 terminal can be further customized with front and rear-mounted cameras and iris scanners. Optional barcode readers, contact and contactless smart card readers, secure elements with 2 SAM slots and MRZ and RFID readers and fingerprint scanners are also available, the company stated.
Telpo representatives went on to say the company recently deployed thousands of S8 biometric tablets with integrated Elyctis ID BOX One OEM 021 readers to authenticate voters in a national election. Telpo S8 terminals read each voter's fingerprints, checking fingerprint data against an existing electoral roll. The terminals also read voter ID cards and ePassports to confirm identity, they noted, by reading and validating MRZ documents to authenticate each voter.
Global device, biometric leadership
Telpo representatives said the growing company, established in 1999, currently employs more than 200 engineers and has obtained over 300 technology patents and nearly 400 product certificates. Telpo products have served more than 120 countries, they added, and have won recognition from numerous leading global brands.
In addition, Telpo has 600 employees in offices around the world, serving more than 120 countries. Its strategic partnership relationships include MTN, Vodafone, Burger King, 7-11, Africa Lottery Bureaus, Alipay, JD.com, Baidu, Meituan, Bank of China and other world-renowned companies.
Elyctis representatives stated the company's lean team of 25 specialists provide expertise in development, industrialization, production and marketing of readers and terminals dedicated to Secure Identity Documents. Elyctis leadership in eID projects is reflected by its mobile and fixed hardware integrations that enable users to access eIDs (NICs, passports, resident permits, driving licenses). The company sells through its network of distributors and systems integrators to whom it provides a development environment to facilitate the use of its readers.

Website: www.telpo.com.cn Contact: market@telpo.com
The Green Sheet Inc. is now a proud affiliate of Bankcard Life, a premier community that provides industry-leading training and resources for payment professionals. Click here for more information.
Notice to readers: These are archived articles. Contact names or information may be out of date. We regret any inconvenience.
Prev
Next