The Green Sheet Online Edition
December 12, 2022 • Issue 22:12:01
Industry Update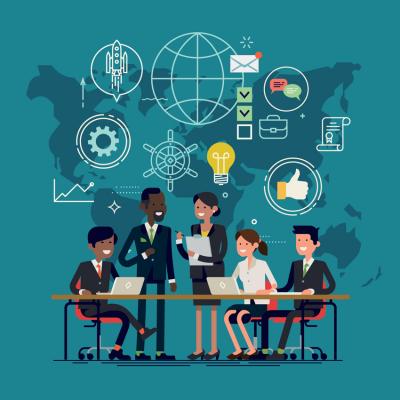 ANNOUNCEMENTS
Boulevard joins 2022 Deloitte Tech Fast 500
Boulevard, a provider of a client experience platform built for appointment-based, self-care businesses, was named to the Deloitte Technology Fast 500 for 2022. Now in its 28th year, the list ranks the 500 fastest-growing technology, media, telecommunications, life sciences, fintech and energy tech companies in North America based on percentage of fiscal year revenue growth from 2018 to 2021. Making its first appearance on the list, Boulevard ranked 54th overall with a nearly 3,200 percent growth rate during that period.
Fime qualified to support EMV 3DS v2.3.1
Fime became one of the first Test Platform Providers to support EMV 3-D Secure (EMV 3DS) Access Control Server (ACS) testing in line with v2.3.1 of the EMV 3DS specifications. Fime's EMV 3DS Test Platform was qualified and its labs accredited by EMVCo to help vendors and issuers ensure the compliance of their 3DS ACS solutions.
These services, Fime stated, will help stakeholders align with the latest version of the specifications, enhance fraud prevention and improve the user authentication journey, thereby reducing cart abandonment. Fime achieved this qualification as part of EMVCo's Early Adopter Program.
PCI SSC publishes Mobile Payments on COTS standard
The PCI Security Standards Council (PCI SSC) published a new standard to support the evolution of mobile payment acceptance. PCI Mobile Payments on COTS (MPoC) builds on the existing PCI Software-based PIN Entry on COTS (SPoC) and PCI Contactless Payments on COTS (CPoC) standards, which individually address security requirements for solutions that enable merchants to accept cardholder PINs or contactless payments using a smartphone or other commercial off-the-shelf (COTS) mobile device.
The PCI MPoC standard aims to provide increased flexibility not only in how payments are accepted, but in how COTS-based payment acceptance solutions can be developed, deployed and maintained, the PCI SSC stated.
PayZen completes $200 million raise
PayZen, a fintech tackling personalized, no-cost patient financing solutions, raised a $220 million growth round to strengthen its leadership position in the new category of affordability financing. The round is composed of $20 million in equity financing and a $200 million credit facility, PayZen stated, adding that the oversubscribed equity component was led by 7wireVentures, while Viola Credit provided a $200 million warehouse credit facility.
This latest investment round reflects the significant and rapidly accelerating industry demand for PayZen's affordability financing platform since it was introduced last year, the company noted.
VizyPay ranks No. 209 on 2022 Deloitte Tech Fast 500
VizyPay, a payment processing fintech, ranked No. 209 on the Deloitte Technology Fast 500. Focused on an industry-disrupting approach to payments and simple, robust fintech solutions,VizyPay grew 721 percent in less than three years and expanded its headquarters team to 89 full-time employees. Serving more than 12,000 merchants across the country, the company said it is on track to exceed $4 billion in total payments processed this year. VizyPay attributed its growth to its proprietary payments technology solutions for small businesses.
In other VizyPay news, Austin Mac Nab, VizyPay CEO, was named Technology Association of Iowa's 2022 CEO of the Year at the annual Prometheus Awards. The awards, judged by a panel of distinguished leaders, unite innovators and leaders from technology, business, education and government organizations across Iowa to celebrate the year's most momentous achievements.
RESEARCH
NCR: Financial institutions adopting ITMs
A ITM Sentiment Study conducted by Forrester Consulting on behalf of NCR Corp., surveyed 307 interactive teller decision-makers within North American retail banking, including some NCR customers, and 1,213 American bank and credit union customers. Key findings include: 40 percent of participants indicated customer demands for additional service hours are a main pain point driving adoption of ITMs; 78 percent of customers reported that when they visit a branch to conduct a transaction with an in-person teller, transaction accuracy is most important;; 70 percent of customers used an ITM because it was faster than an in-person teller, financial institutions were closed, it was the closest option or people wanted to socially distance.
Paysafe details online checkout issues
Most online small and midsize businesses rely on seasonal business to keep them afloat, but 52 percent indicated they have experienced checkout issues during surge shopping periods, up from 43 percent in 2021, according to new research commissioned by specialized payments platform Paysafe.
Thirty-one percent of businesses that have experienced surge-related issues with their checkouts lost upward of $100,000. Common issues reported include checkout system slowdown (46 percent) and a failure to authorize payments (31 percent). This problem takes on more significance, researchers noted, if you consider the effort merchants make to get customers to the checkout stage in the first place.
PSCU, Mercator release lending report
PSCU, a credit union service organization, and Mercator Advisory Group, a research and advisory firm that serves the global payments industry, released a new white paper. Digital Account Opening: Keys to Success in Credit Union Lending details the importance of digital onboarding options like account opening for credit union member retention and acquisition.
The white paper highlights key aspects of digital account opening, including: why digital engagement is an essential strategy for credit unions; the business case for digital acquisition; how a digital acquisition solution can improve the user experience and application flow; and key considerations and best practices for developing a digital application process.
PARTNERSHIPS
ACI Worldwide, Vendo offer global crypto solution
Real-time payments software provider ACI Worldwide and Vendo Services, a European payment service provider, extended their partnership, enabling Vendo Services to offer more than 127 cryptocurrencies, including bitcoin, to its global merchant customers amid rising customer demand for cryptocurrency payments.
Vendo already employed ACI Secure eCommerce to offer ecommerce capabilities to its merchant customers. This new capability is made possible through ACI's strategic relationship with RocketFuel Blockchain Inc., a provider of payment solutions for bitcoin and other cryptocurrencies, ACI noted.
Avassa, Axiomatics offer authorization for edge environments Avassa, a Swedish edge application orchestration platform provider, and Axiomatics, a provider of next-generation authorization, partnered to provide a secure, efficient solution for managing authorization in edge environments. Many companies and organizations design their authorization strategy according to a zero-trust philosophy where policy granularity and control are key; when those policies are distributed across a large number of locations — at the edge — management of policies tends to become complex, the partners stated, adding that through this partnership, policy orchestration at the edge becomes easy and allows companies to seamlessly extend their zero-trust approach.
ClearBank selects ThetaRay
ClearBank, a next-generation clearing and embedded banking platform in the UK, and ThetaRay, provider of AI-powered transaction monitoring technology, are collaborating in cloud-native anti-money laundering (AML) monitoring to protect ClearBank against financial crime with ThetaRay's AI solution.
Through the agreement, ClearBank will transform its AML monitoring operations to a fully cloud-native program. ThetaRay's cloud-native SONAR system will provide ClearBank the flexibility to scale and support faster and safer processing of increasing transaction volumes on its platform, the partners stated.
NMI, Kount team up on fraud prevention
NMI, a commerce-enablement technology company, established a product collaboration with Kount, an Equifax Company and specialist in digital identity trust, fraud and chargeback prevention. Kount solutions from Equifax are designed to detect and prevent fraud for ecommerce, mcommerce, and card-not-present transactions. Through this partnership, Kount technology will be available to NMI's customer base on top of the company's NMI Fraud Prevention solution, which, NMI stated, sets extensive filters to detect suspicious transactions before they are approved.
This layering of technology is designed to provide ISVs, ISOs, and merchants a greater ability to detect and mitigate fraud through the Kount real-time risk analysis and fraud assessment capabilities, NMI stated, adding this will be the first third-party solution available in NMI's App Marketplace.
Santander, NCR offer ATM-as-a-Service
NCR Corp., an enterprise technology provider, stated that Santander UK expanded its long-standing partnership with NCR, selecting NCR ATM-as-a-Service to transform, connect and run its self-service network of more than 1,700 ATMs across the United Kingdom. Santander UK, part of global Banco Santander S.A., is a commercial and retail bank serving more than 14 million customers in the region, NCR noted, adding that with NCR ATM-as-a-Service, the bank is shifting the operational management of its self-service channel—including software, transaction processing, cash management, ATM monitoring, help desk, hardware maintenance and more—to NCR.
ACQUISITIONS
BILL completes Finmark acquisition
BILL, a provider of financial automation software for SMBs, completed its acquisition of Finmark, a financial planning software provider focused on simplifying financial planning and cash flow insights for SMBs. BILL stated that with its software, businesses are connected to a network of millions of members, so they can pay or get paid faster.
Through its automated solutions, the company helps SMBs simplify and control their finances, so they can confidently manage their businesses and succeed on their terms, BILL added.
Bakkt to acquire Apex Crypto
Bakkt Holdings Inc., a digital asset platform that unlocks crypto and drives loyalty to create connected experiences for a range of clients, signed a definitive agreement to acquire Apex Crypto LLC from Apex Fintech Solutions Inc. This acquisition is expected to bolster Bakkt's cryptocurrency product offering and expand its footprint into additional client verticals, including fintechs, trading app platforms and neo-banks.
Apex Crypto is a turnkey platform for integrated crypto trading, developed to meet the increasing needs of more than 30 fintech firms and their customers across a rapidly expanding sector.
APPOINTMENTS
Peter Karpas takes helm at Bold Commerce
Bold Commerce, a technology company that powers tailored checkout and subscription experiences, appointed Peter Karpas as chief executive officer. Karpas joins Bold with over three decades of experience in ecommerce, payments and fintech, having led the growth strategy of new products and services at companies including PayPal, Intuit and First Data (now Fiserv). As CEO, Karpas will lead the company's continued expansion into enterprise and mid-market, as well as scale adoption of its composable checkout solution. Karpas succeeds co-founder Yvan Boisjoli, who will focus full-time on guiding business development and strategic partnerships for the company.
Ben Peters joins VikingCloud
Ben Peters is the new president of VikingCloud. Directly prior, he served as chief operating officer at VPay Inc., after having previously held executive positions at FleetOne Holdings and IOD Inc. Bob McCullen, chairman and CEO of VikingCloud, said Peters' broad management experience and payments background will bring invaluable expertise to the company "as we continue to establish VikingCloud as the best in class for ensuring the security of millions of businesses across the globe."
Cellpoint Digital strengthens leadership team
Payment orchestration provider CellPoint Digital added several experts to its leadership team. Tom Randklev joined as global head of product having spent eight years at Global Payments. Randklev specializes in strategic planning, competitive analysis and new product launches. As global head of revenue, Greg Worch will convert businesses in multiple verticals to payment orchestration and scale CellPoint's global revenue. Worch brings more than 30 years' experience in delivering strong growth for Worldpay, Chase Paymentech, Global Payments and several early-stage technology organizations.
Melanie Siewert will build and grow the CellPoint Digital brand as global head of marketing, brand and design. She is a strategic leader with expertise in B2B marketing, financial services and payments. Her track record includes leadership roles at Truist, Worldpay, Equifax and Whirlpool. Kevin Weber joined the team as global head of product and payment strategy. With 30 years' consulting experience, Weber's focus is developing a value-based approach to payment orchestration.
As global head of business alignment, Marc Moskowitz brings operational excellence and cross-functional business alignment to CellPoint. He has helmed global operations, process improvement and technology teams at Fiserv, Nielsen and PwC. Zoe Wheeler joined as global head of culture & team, bringing international experience leading people initiatives within innovative organizations. Her focus is talent attraction and driving the employee value proposition.

The Green Sheet Inc. is now a proud affiliate of Bankcard Life, a premier community that provides industry-leading training and resources for payment professionals. Click here for more information.
Notice to readers: These are archived articles. Contact names or information may be out of date. We regret any inconvenience.
Prev
Next