The Green Sheet Online Edition
December 12, 2022 • Issue 22:12:01
News Briefs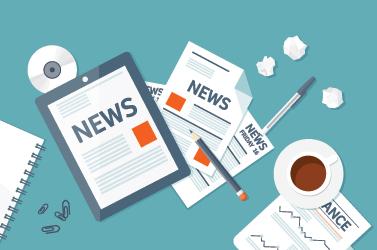 A new study by Juniper Research explores emerging payments in hyper-connected households, making bold predictions about how three nascent categories—voice assisted payments via smart speakers, connected appliances and smart TVs—will shape future lifestyles.
Assessing the Smart Home Payments Opportunity proposes that smart homes will continue to evolve as consumers become acclimated and companies add products and services. While transactions initiated from smart speakers, smart televisions and smart appliances are "at present the three largest payment types within the smart homes market, this will diversify over time," researchers wrote.
"In future, it is likely that home automation devices, or even smart meters, could enable payments; however, at present, payments for energy, for example, are facilitated by traditional billing methods." Researchers further noted these three payment categories are evolving at different paces. Voice assisted and connected TV payments are relatively mature, they noted, but appliance payments are at an earlier developmental stage.
Banks have legal authority to issue digitized deposits, or stablecoins, according to a white paper issued by The Clearing House. "[T]he issuance of stablecoins by banks and the provision of related services is simply a new means of accepting, holding and transferring deposits, which is a core element of the banking business.
It should not require specific approval, much less be subject to effective denial, simply because it utilizes new technologies and methodologies," TCH stated. The determination comes at an awkward time.
Regulators have been erecting roadblocks that have kept banks from offering stablecoins. And the cryptocurrency market has been rocked by the failure of the FTX exchange, one of its largest and most trusted players. Stablecoins are commonly defined as cryptocurrencies whose value is pegged to a "stable" reserve asset, such as the U.S. dollar or gold. But they can take several distinct forms. The white paper examines the feasibility of stablecoins in the form of digitized deposits.
Research released by LexisNexis Risk Solutions deems battling fraud an expensive proposition. Based on a survey of U.S. and Canadian firms conducted from May to July 2022, the sixth annual 2022 LexisNexis True Cost of Fraud Study: Financial Services and Lending Report, found each dollar lost to fraud costs U.S. financial service providers an average of $4.23 and Canadian firms $3.78, increasing costs by 16.2 percent and 19.6 percent, respectively.
Chris Schnieper, senior director of fraud and identity strategy at LexisNexis Risk Solutions, observed fighting fraud requires both dexterity and advanced authentication methods to fight what he termed a complex scenario with multiple risks occurring simultaneously.
"To minimize fraud, organizations can no longer rely on manual processes or point solutions to reduce fraud, manual reviews and costs," he said. "Firms using a multi-layered solutions approach that integrates identity verification and authentication within digital consumer experience can lower their cost and volume of successful fraud."
Merchants were bracing for a record number of shoppers as the holiday shopping season kicked off. An estimated 166.3 million consumers planned to shop during the five-day weekend that began Thanksgiving Day, according to a survey from the National Retail Federation and Prosper Insights & Analytics. That's almost 8 million more people than last year and the highest estimate since the NRF began tracking this data in 2017.
Separately, eMarketer expected U.S. consumers to spend $37.3 billion for online purchases from Thanksgiving Day through Cyber Monday. These and related research reveal how resilient American consumers are ready to amp up spending online and in store this holiday season.
"While there is much speculation about inflation's impact on consumer behavior, our data tells us that this Thanksgiving holiday weekend will see robust store traffic with a record number [of shoppers] taking advantage of value pricing," said NRF CEO Michael Shay.

This article contains excerpts from news stories recently posted under Breaking Industry News on our homepage. For links to these and other full news stories, please visit www.greensheet.com/breakingnews.php.
The Green Sheet Inc. is now a proud affiliate of Bankcard Life, a premier community that provides industry-leading training and resources for payment professionals. Click here for more information.
Notice to readers: These are archived articles. Contact names or information may be out of date. We regret any inconvenience.
Prev
Next