The Green Sheet Online Edition
November 27, 2022 • Issue 22:11:02
Industry Update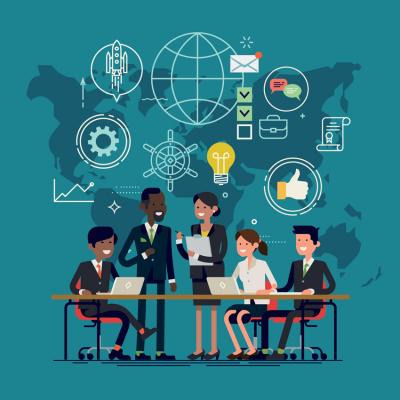 ANNOUNCEMENTS
NMA suit against CBC continues
National Merchants Association, a fintech company and payments acquirer, released an update about its ongoing suit against Commercial Bank of California in the Superior Court of California, Los Angeles County. In December 2021, NMA filed a seven-count suit against said bank for alleged violations, including, inter alia, breach of written agreement, breach of covenant of good faith and fair dealing, unjust enrichment, and unfair business practices. NMA is suing for $280 million. Depositions are in progress, and a trial is scheduled for February 2023.
Nok Nok releases support for passkeys
Nok Nok, a specialist in FIDO customer authentication (Fast IDentity Online) and a founder of the FIDO Alliance, now provides full support for passkeys, the FIDO and key-based passwordless sign-in technology standard for replacing passwords. By offering the same safety and convenience for signing into online services as the trusted biometric authentication consumers use to sign into their devices, FIDO passkeys offer consumers modern, safe and fast access to all their online services and in the future, to their in-home and IoT devices, and to their vehicles, Nok Nok stated, adding that its S3 Suite provides privacy-compliant, passwordless authentication across platforms and operates in demanding consumer environments, at global scale.
Quisitive rebrands LedgerPay as PayiQ
Quisitive Technology Solutions Inc., a Microsoft solutions and payments solutions provider, rebranded its cloud-enabled payments solution platform, formerly known as LedgerPay, as PayiQ. The new brand identity defines PayiQ as a leading innovator in the payments space, Quisitive stated. Simultaneous with the brand launch, Quisitive developed a new website, pay-iq.com, which details the platform's value for merchants and resellers. PayiQ's cloud-enabled architecture aids in developing and deploying payments solutions that remove friction and enable unique data insights for consumer engagement, Quisitive noted.
RESEARCH
Cybersecurity incidents targeting SMBs decreased
The Identity Theft Resource Center published its second annual report on the impacts of identity crimes and cyberattacks on small businesses and solopreneurs—the 2022 Business Impact Report. The ITRC surveyed 447 small business owners, leaders and employees about impacts of cybercrimes on SMBs. Generally, SMBs lost less money due to cybercrime in the last year, with one key exception: victims of social media account takeover. Fifty percent of SMBs surveyed reported losing control of a social media account to a cybercriminal, with 87 percent of the victims losing revenue generated by the account. Fewer respondents experienced a data breach in the past year (23 percent), a two percentage point decrease from 2021.
Open banking APIs offer monetization potential
Considerable opportunities exist for banks to monetize their APIs for both internal- and external-facing use cases, according to Mobey Forum's Open Banking Expert Group. Based on a year-long study, the report, Monetisation of Open Banking APIs, leverages the open banking experts' expertise across leading banks and global institutions. Researchers determined that significant new monetization opportunities exist; many are for internally facing use cases. According to the report, the simplest business case is through direct monetization of premium APIs, which involves charging third parties for use of a bank's APIs beyond standard free offerings.
NRF finds consumers willing to spend
Consumers' willingness to spend has been "clearly impacted by inflation" but their ability to spend has been supported by job growth, rising wages and tapping into savings accumulated during the pandemic, according to the NRF's November 2022 Monthly Economic Review. September consumer spending rose 0.6 percent from August, which underscored that "demand remains strong and can be expected to continue," researchers found. "Despite record levels of inflation, rising interest rates and low levels of confidence, consumers have been steadfast in their spending and remain in the driver's seat," said NRF Chief Economist Jack Kleinhenz.
PARTNERSHIPS
DivideBuy, Salesforce to offer instant onboarding
DivideBuy, a UK POS finance specialist, formed a partnership with Salesforce, a cloud-based CRM platform, to offer instant onboarding for DivideBuy's merchants and partners. This partnership promises to break records in merchant onboarding times, accelerating the uptake of POS finance among customers in more verticals, DivideBuy stated, noting DivideBuy's merchants will be able to refer partners to DivideBuy and benefit from en-masse instant onboarding, which will enable them to offer POS finance solutions to wider customer bases.
Payroc, Local Express team up
Multinational payments platform Payroc WorldAccess LLC partnered with Local Express Inc, an omnichannel technology provider for food and beverage retailers. "Our integration will support contactless, card-on-file billing, offering the ultimate flexibility for the consumer and easing the workload for the business owner," said Jared Poulson, executive vice president integrated payments at Payroc. "Combining the Local Express technology offering with the automation of collecting payments will not only save business owners money, but more importantly time from improved workflow improvements."
TrueAccord joins Visa Fintech Partner Connect
TrueAccord Corp, a debt collection company using machine learning-powered digital recovery solutions to improve the consumer experience, joined the Visa Fintech Partner Connect program. Through this program, TrueAccord is Visa Ready certified, TrueAccord stated. The certification helps technology companies build and launch payment solutions that meet Visa's global standards for security and functionality, and this distinction signals that TrueAccord's debt collection solutions meet Visa standards and broader payments regulations, TrueAccord stated.
ACQUISITIONS
Ampla acquires Upside Financing
Ampla Technologies acquired Upside Financing and introduced Ampla Pay Later, an extended payment terms solution for brands and vendors. Ampla Pay Later will build on Upsides' existing product, which extends payment terms for brands looking to preserve cash flow and pay on their own terms, and integrate it into Ampla's broader platform, Ampla stated. Customers will now be able to upload invoices from manufacturers, and Ampla Pay Later will pay on their behalf, the company noted, adding that brands will make payments on terms typically ranging from 30 to 120 days.
Climate First Bank acquires Ecountabl
Climate First Bancorp,  the holding company for Climate First Bank, purchased the climate and social justice fintech platform developed by the startup Ecountabl. The platform indexes data on over 10,000 companies, analyzing environmental, social and governance performance to help customers track how their purchases align with their personal values. The acquisition will accelerate growth and strengthen the core capabilities of OneEthos, the digital banking fintech under the Climate First Bancorp umbrella, Climate First stated.
Fortis acquires Payment Logistics
Fortis, an embedded payments provider, expanded its suite of technology solutions by acquiring Payment Logistics. Payment Logistics brings dozens of embedded payments partnerships, myriad cutting-edge solutions and a highly experienced team to the Fortis family, Fortis noted. Payment Logistics has a large breadth of partnerships processing a significant volume of transactions across thousands of businesses annually, and the team has partnerships with leading developers, software providers and value-added resellers to overcome payment integration challenges and maximize the return on investment in commerce solutions, Fortis added.
APPOINTMENTS
Asaf Darash, JD Harris join Forbes Business Council
Asaf Darash, CEO and founder of Regpack, a software company that enables organizations to create customizable databases to manage automated payments, was accepted into the Forbes Business Council, a networking organization for successful business owners and leaders worldwide. Also accepted to the council was JD Harris, chairman and CEO at Ascent Solutions, an enterprise engaged in solving challenging cybersecurity problems. Darash and Harris were vetted and selected by a review committee based on the depth and diversity of their experience. Criteria for acceptance include a track record of successfully impacting business growth metrics, as well as personal and professional achievements.
Kueski appoints Andrew Seiz
Kueski, a buy now, pay later and online consumer lender, appointed Andrew Seiz as vice president of capital markets and investor relations. Seiz will be responsible for maintaining investor relationships and educating the investment community on Kueski's business opportunity. Previously, Seiz was a portfolio manager at BFAM Partners, BlueMountain Capital Management and Pine River Capital Management with a special focus on financial institutions and companies in Mexico, Brazil and Argentina. Seiz also held leadership positions at UBS and Goldman Sachs, where he worked as a sell-side research analyst.
Sharyn Wilson joins GPS
Global Processing Services selected Sharyn Wilson as chief people officer. Wilson is responsible for leading GPS' global HR organization, including talent strategy, recruitment, culture, learning and development, and compensation and benefits. Her career reflects over two decades shaping international talent strategies and scaling multinational businesses of all sizes ranging from FTSE 100 to SMEs, including private equity backed businesses, GPS noted. Most recently, Wilson was a self-employed consultant advising beauty group Orveon in setting up their UK HR functions for newly acquired businesses.

The Green Sheet Inc. is now a proud affiliate of Bankcard Life, a premier community that provides industry-leading training and resources for payment professionals. Click here for more information.
Notice to readers: These are archived articles. Contact names or information may be out of date. We regret any inconvenience.
Prev
Next