The Green Sheet Online Edition
September 26, 2022 • Issue 22:09:02
New MCC for gun and ammunition sellers
By Ken Musante
Napa Payments and Consulting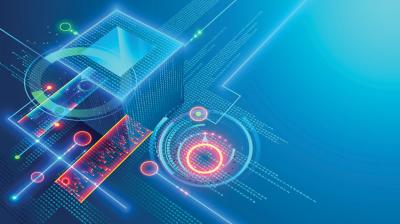 Visa and Mastercard use merchant category codes (MCCs) to classify merchant verticals such as bars, restaurants and churches. MCCs are derived from Standard Industrial Classification (SIC) codes and from International Organization for Standardization (ISO) codes. This month the ISO approved a new merchant code for gun sellers. Visa, Mastercard and American Express indicated they would follow suit.
Card network MCCs and definitions do not always correspond to SIC codes. Some MCCs are consolidated, while others within the travel and entertainment sector are specific to the merchant and do not have a corresponding SIC code. Card issuers may use MCCs to categorize, track and restrict transactions. An issuer could segregate customers most apt to respond to a restaurant ad, for example.
Issuers may further use an MCC to adjudicate an authorization. Transaction size and time of day should triangulate with the MCC. MCCs may also be used for tax reporting and interchange qualification.
The MCC defined
An MCC is a four-digit code. Each merchant is assigned one according to their vertical. There is some art to the assignment, but the MCC should correspond to a merchant's primary business. This could be confusing, however, as a business could sell Christmas trees in December and fireworks in July. Further, a store may sell both sporting goods and serve as a taxidermy. A grocery store may have a florist or deli within it, and those respective registers would be assigned different MCCs than the grocery's MCC.
With this backdrop, we can better understand the context for the newly defined MCC for gun and ammunition sellers. Visa and Mastercard do not track purchases by cardholders. They do not have an agreement with the cardholder and could not provide a means for the cardholder to set their privacy preference.
Issuers, however, can track purchases by MCC. Issuers do not have access to transaction level data, only the amount purchased at each store. Ostensibly, this could and should allow issuers to notify the ATF if they are aware of unusual purchasing behavior by a single customer.
New urgency for updating
Miscellaneous or catch-all MCCs typically end with 99 and may be used if a more accurate MCC does not exist. Currently, for example, MCC 5999 is designated for miscellaneous and specialty retail shops. Firearms and ammunition stores would be classified here along with ice dealers, beauty supply stores and magic shops.
Certain business types must be assigned multiple MCCs, if there are distinct areas of the location for differing business types and each has its own POS. The card networks could at some point mandate any merchant selling guns have a separate MCC specifically as a precondition. Note, I am postulating what they could do, not what they have done. The MCC selection is not automated. It is chosen based on the description of the merchant. It can change over time. For example, if a barbershop morphs into a bar, the MCC of this location should reflect that. Practically, unless there is an event such as an ownership change or a request to add tipping, the evolution of the business would not, by itself, trigger an MCC change. Likewise, with the creation of a new MCC for gun sales, existing merchants would not be automatically updated because there is no automated way to carve out existing gun sales from sporting goods stores.
New MCCs are created regularly. Acquirer systems are prepared to add them, and new merchants are categorized based on their MCC and adjudicated based upon the acquirer's underwriting criteria. Existing merchants are managed differently. There is typically no mad rush to update an acquirer's portfolio to identify and re-code the existing merchant base, especially when there is no modification to interchange. This time will be different.
If, God forbid, another Uvalde-type massacre should occur, and if it came to light the acquirer had not coded a firearms merchant correctly, that acquirer would be subject to enormous legal and reputational risk.
What is to come
I expect acquirers to scrub their files. I expect them to auto-outsort any merchant name that might be associated with guns, munition or firearms. I suspect that, when in doubt, acquirers will lean toward re-classifying merchants that could potentially be firearm merchants. I further expect them to auto-outsort websites that are similarly worded and classify them as gun or ammunition sellers, as well.
During this process, many merchants will be closed as some acquirers decide to exit the guns and ammunition business. Others will be miscoded as gun or ammunition merchants because their names had the word "gun" in them.
I encourage you to reach out to your acquirers. Understand how and if they will reclassify your merchants and make sure you are copied on any MCC change so you can ensure it properly reflects the merchant's primary business.

As founder of Humboldt Merchant Services, co-founder of Eureka Payments, and a former executive for such payments innovators as WePay, a division of JPMorgan Chase, Ken Musante has experience in all aspects of successful ISO building. He has also served as an expert witness on numerous complex civil and criminal cases in payments, a service he provides, along with consulting on merchant services and platforms, as founder of Napa Payments and Consulting, www.napapaymentsandconsulting.com. Contact him at kenm@napapaymentsandconsulting.com, 707 601 7656 or www.linkedin.com/in/ken-musante-us/.
The Green Sheet Inc. is now a proud affiliate of Bankcard Life, a premier community that provides industry-leading training and resources for payment professionals. Click here for more information.
Notice to readers: These are archived articles. Contact names or information may be out of date. We regret any inconvenience.
Prev
Next