The Green Sheet Online Edition
August 22, 2022 • Issue 22:08:02
Visa Rapid Dispute Resolution
By Ken Musante
Napa Payments and Consulting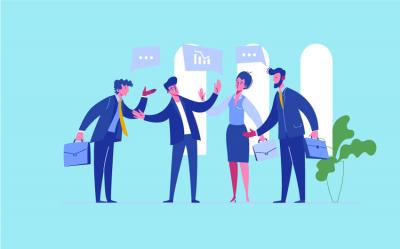 In 2019, Visa lowered the chargeback threshold for its Dispute Monitoring Program from 1 percent to 0.9 percent. Coincidentally, that was the same year Visa purchased Verifi. The threshold was lowered in tandem with additional changes and features to the company's dispute resolution process which have made it substantially easier for merchants to comply than when the threshold was 1 percent. Visa, through Verifi, offers two solutions that can help acquirers and merchants lessen their chargebacks and stay under the thresholds.
CDRN issues
Verifi has long had its Cardholder Dispute Resolution Network (CDRN) solution. With participating issuers, the service notifies merchants of a pending chargeback and merchants have 72 hours to provide a credit to avoid the chargeback.
Merchants with high percentages of Consumer Dispute Chargebacks (CDC) typically choose to issue a credit, as they likely will incur an irrefutable chargeback if they do not. This solution has reduced chargebacks; however, there are two issues. The first is that the solution is not fully embraced by issuers, so there is a coverage gap. The second issue is timing. The process can take up to 72 hours, and when a cardholder has a dispute, they want it removed yesterday.
The VCR initiative
In 2017, Visa introduced the Visa Claims Resolution (VCR) initiative. The goal was to lubricate a litigious process. VCR introduced a new stage, the pre-dispute (if only a spouse had such an indicator). Pre-disputes are meant to allow the parties to share details regarding the transaction before the dispute is initiated.
They also allow for associated transactions to be identified in order to clarify the dispute and mitigate issues with recurring transactions. With Pre-disputes, merchants can utilize a new tool along with CDRN to further suppress their chargebacks.
RDR versus CDRN
I mentioned earlier that Visa's chargeback dispute threshold was lowered to 0.9 percent. This is a significant change, and merchants need to heed the boundaries. Exceeding this threshold will be excruciating and may lead to dire consequences.
Many acquirers will close the merchant outright and place the merchant on MATCH for excessive chargebacks. Merchants with more tolerant acquirers face significant and escalating fees (Visa does not call them fines). RDR provides merchants a tool to lower their chargebacks. Unlike CDRN, RDR is rule based. The exchange of information between the issuer and acquirer is automated and near real time.
Merchants can set rules based on their business type and native chargeback ratio. Larger purchases can be disputed, and because Visa's threshold is based on the number of chargebacks divided by the number of transactions, the merchant can selectively determine the level at which they will engage in the dispute resolution process.
Moreover, the issuer coverage is greater with RDR than with CDRN. I expect the disparity between RDR and CDRN to grow as RDR is available to all Visa issuers. The upside RDR can work with any merchant, but merchants with higher chargeback volumes should consider RDR to assist them in lowering their chargeback percentage. Some acquirers do look at the overall dissatisfaction ratio, which is the returns plus chargebacks, so merchants must respect their acquirers' tolerance; however, once chargebacks are lowered, they should petition their acquirer for a low-risk pricing schedule in recognition of their accomplishment.
Many entities are reselling RDR. Merchant services professionals should be aware of the service and its benefit to their merchants.

As founder of Humboldt Merchant Services, co-founder of Eureka Payments, and a former executive for such payments innovators as WePay, a division of JPMorgan Chase, Ken Musante has experience in all aspects of successful ISO building. He has also served as an expert witness on numerous complex civil and criminal cases in payments, a service he provides, along with consulting on merchant services and platforms, as founder of Napa Payments and Consulting, kenm@napapaymentsandconsulting.com, 707 601 7656 or www.linkedin.com/in/ken-musante-us/.
The Green Sheet Inc. is now a proud affiliate of Bankcard Life, a premier community that provides industry-leading training and resources for payment professionals. Click here for more information.
Notice to readers: These are archived articles. Contact names or information may be out of date. We regret any inconvenience.
Prev
Next