The Green Sheet Online Edition
August 22, 2022 • Issue 22:08:02
Industry Update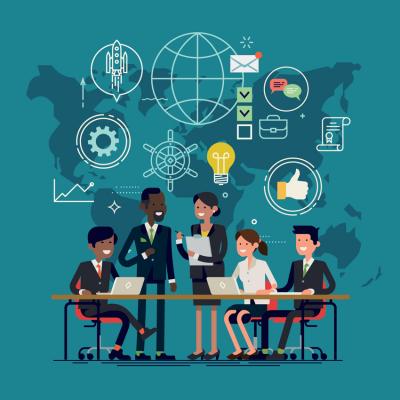 ANNOUNCEMENTS
American Banker honors influential women in payments
American Banker revealed the honorees of its second annual The Most Influential Women in Payments: Next program, highlighting 12 women under the age of 40 who have demonstrated exceptional leadership in the payments sector. The honorees' achievements set them apart in their companies' leadership pipelines, organizers said. Among various qualifications, applicants must have an endorsement from a senior executive at their respective organization and demonstrate potential for an extraordinary, influential career.
The list of honorees and their stories is available at www.americanbanker.com/payments/list/the-most-influential-women-in-payments-next-2022.
AstroPay launches global Affiliates Programme
Online payment solution provider AstroPay launched its global Affiliate Programme to provide opportunities to generate online income for diverse partners including platforms, comparison sites and content creators in the payments industry, as well as iGaming, forex trading and more. The program aims to increase AstroPay's consumer base worldwide, while ensuring that dedicated affiliate marketers can rely on a solid partner to thrive, the company said.
Available through merchants that offer AstroPay as a payment option, the program provides affiliates access to special deals that enable them to generate ongoing income when new users join the platform, offering a revenue share commission, as well as dedicated teams and expertise on sales conversion, AstroPay noted.
EU's GDPR a problem for Google Analytics
The Italian Supervisory Authority recently ruled that Google Analytics was non-compliant with EU data protection rules. France, Austria and Denmark have also deemed the tool illegal, finding that protections Google applied were not sufficient to address the risk, and the use of Google Analytics violates the bloc's data protection rules over the data export issue.
Also, an ecommerce website using Google Analytics without the safeguards set out in the EU GDPR violates data protection law putting any ecommerce business at a major risk, authorities noted. "Now more than ever, small and midsize companies need to own their data," said Mikel Lindsaar, StoreConnect CEO.
"Everything they collect from their customers should end up in their own store and database, making them compliant with GDPR."
Infosec Institute offers free educational resources
Infosec Institute, a cybersecurity education provider, now offers free cyber education resources to help organizations and employees level up their cybersecurity in preparation for National Cybersecurity Awareness Month and beyond. Hosted every October by the Cybersecurity and Infrastructure Security Agency and the National Cyber Security Alliance, the month-long event aims to raise awareness about cybersecurity and provide resources for online security.
In support, Infosec is providing a security toolkit featuring a training module for employees of all levels; employee assessment to help identify security awareness training needs; four posters, newsletter and email templates focused on key security behaviors; NCSAM-themed screensaver to educate learners on data breaches; and presentation about the program and targeted behaviors.
RESEARCH
Study predicts holiday spending decline
A study released by Digital River revealed how rising costs and inflation have impacted U.S. consumer habits. The new research, conducted by Opinium, explains how U.S. consumers' finances and general spending have changed over the past six months due to the current socioeconomic landscape. Sixty-seven percent of consumers surveyed have reduced their spending on "non-essential" items in the last six months (including vacations and holiday shopping); 40 percent are spending less on summer vacations, including 49 percent who are reducing travel expenses; 38 percent expect to spend less at Christmas this year, while 32 percent are planning to spend the same as usual, researchers found.
FPC reports on faster payments, financial inclusion
The U.S. Faster Payments Council, a membership organization devoted to advancing safe, easy-to-use faster payments in the United States, published a new white paper, Faster Payments and Financial Inclusion. Sponsored by PSCU, the FPC Financial Inclusion Work Group developed the paper, which identifies eight barriers to the use of faster payments for families and small businesses that face shortages of time and cash. The new report also offers a blueprint of steps payments providers, banks and networks can take to alleviate these pain points to increase financial inclusion in the use of faster payments. Some recommended steps include strong, omnichannel customer service, product design that is fully grounded in the financial life of the underserved consumer or small business, and prevention and remedies for fraud and mistake.
PARTNERSHIPS
Astra, Visa speed new account funding
Astra, a provider of instant card-to-card funding as a service in the United States, reported it is using Visa Direct, Visa's real-time payments service, to provide fast payments to millions of its end-users who can fund cards, wallets and other accounts with their eligible debit cards. The Astra Platform is integrated via API and allows builders to add payment functionality to their applications without needing to handle additional compliance, capital commitments or operational costs, Astra stated.
Consumers can fund a new debit card in real-time, transferring funds from an existing debit card through Visa Direct 24/7, which can lead to a smoother consumer onboarding experience, and the ability to start monetizing card transactions faster, Astra added.
Blackhawk, Staffing Referrals automate digital rewards
Staffing Referrals, an automated referral management solution for the staffing industry, is collaborating with Blackhawk Network, which allows staffing agencies to automate payout of referral reward bonuses through the Staffing Referrals platform. Blackhawk's integrated rewards platform, Rybbon, enables companies to quickly and easily send a selection of virtual gift cards for recipients to choose from, the partners stated. The reward selection can include gift cards for top brands across a variety of categories. Through the integration, Staffing Referrals customers can automate payout of referral reward bonuses so that brand ambassadors are always paid on time.
FuturePay taps MX for MyTab
Open finance company MX will now provide data cleansing and instant account verification for FuturePay's MyTab, a digital revolving credit platform for online merchants and their customers. With MX, MyTab merchants can deliver customers the frictionless ecommerce experience they've come to expect and ensure they can accurately confirm their identity and financial information with seamless connections to financial data, the partners stated. FuturePay also plans to leverage MX for additional data insights, such as credit worthiness, to drive even more sophisticated credit underwriting for ecommerce merchants and their customers.
Ranqx, Visa North America expand partnership
Ranqx, a digital lending platform for lenders to small to midsize businesses (SMBs), expanded its work with Visa into North America. Previously, New Zealand-based Ranqx worked with Visa in its Asia/Pacific region. Under the expanded arrangement, Visa will introduce financial institutions to Ranqx's digital capabilities, helping direct lenders provide easier access to much-needed capital for SMBs and solve complex processing issues currently found in SMB credit underwriting, Ranqx stated.
Ranqx's system helps remove friction and inefficiency in SMB lending by embracing new, real-time, more accurate data sources and technologies that allow lenders to understand SMB customers better and manage risk more effectively, the partners noted.
Worldpay, Chargebacks911 combat fraud
Worldpay from FIS extended its partnership with dispute technology provider Chargebacks911 by launching an enhanced range of Disputes Deflector products. These products, Worldpay stated, will provide merchants with a broader range of solutions to help reduce chargebacks, lower costs and combat fraud. Chargebacks continue to be a big issue for merchants, with a recent survey finding 65 percent of merchants had reported increased chargeback fraud in 20221. FIS said it is proactively trying to ease the chargeback burden by launching this enhanced range of Disputes Deflector products.
ACQUISITIONS
Global Payments to acquire Evo Payments
Global Payments Inc., a provider of payment technology and software solutions, and EVO Payments Inc., a payment technology integrations and acquiring solutions company, revealed that Global will acquire EVO in an all-cash transaction for $34 per share. The transaction is expected to expand Global's geographic footprint into geographies such as Poland, Germany, Chile and Greece, as well as enhance its scale in the United States, Canada, Mexico, Spain, Ireland and the UK. The acquisition, Global noted, will also add accounts receivable automation software capabilities that complement Global's B2B and accounts payable offerings, as well as bring Global key technology partners and proprietary integrations.
Jack Henry to acquire Payrailz
Jack Henry & Associates Inc. entered into a definitive agreement to acquire Payrailz, adding the company's next-generation digital payment capabilities, including real-time person-to-person payments, to Jack Henry's payments ecosystem. Payrailz provides cloud-native, API-first, AI-enabled consumer and commercial digital payment solutions and experiences that enable money to be moved in the moment of need, JHA noted. Acquiring Payrailz supports the company's technology strategy that helps banks and credit unions innovate faster and meet the evolving needs of account holders, JHA stated, adding that it also reinforces the company's mission to strengthen connections between people and financial institutions by reducing barriers to financial health.
Pep acquires Team4U
Polskie ePłatności (PeP), part of Nets/Nexi Group, acquired a majority stake in Team4U, the owner of Simapka, an app for owners of shops and service points. The move follows several acquisitions made by PeP over the past five years as part of its drive to become the leading provider of cashless payments in Poland. Simapka provides solutions designed to enhance distribution and sales processes for retail outlets. Its app allows the registration of SIM cards, sale of GSM top-ups or gift cards, number transfer between operators, and new features in financial services, including loans and insurance, Pep stated, adding that the free application can be used on various platforms, such as a web browser, smartphone, tablet, or an Android terminal.
APPOINTMENTS
AstroPay appoints Fayyaz Ansari
Fayyaz Ansari joined payment solution provider AstroPay as chief financial officer. Prior to joining AstroPay, he was employed at Skrill, Neteller and Income Access at Paysafe as CFO of the digital wallet division and board member of their regulated entities. Based in the UK, he will oversee AstroPay's global financial management and activities. His leadership experience spans more than 20 years and includes controllership, treasury, financial planning and analysis, tax restructuring, corporate finance, performance management, M&A, strategic planning, and more. Before joining Skrill, Ansari, a chartered accountant, worked for PricewaterhouseCoopers LLP.
Cagla Darveaux moves up at Enacomm
Project management and business operations veteran Cagla Darveaux was promoted to senior vice president of business development operations at fintech provider Enacomm. In conjunction with oversight of day-to-day activities, Darveaux will be responsible for establishing a business operations team; she will also accelerate revenue-generating projects and ensure that they are on track. Before joining Enacomm, Darveaux spent more than nine years consulting in project and program management. She also held management roles at AustinCSI, Merchant Customer Exchange, Isis Mobile Commerce, First Choice Power, Securus Technologies, FedEx Kinko's, Telvista and Customer Solutions Group, among others.
Colleen Shannon joins equipifi
Fintech company equipifi appointed Colleen Shannon as its chief financial officer. Shannon will oversee finance and operations at equipifi, playing a key role in determining growth and hiring strategy, back-office infrastructure, and new partnerships. Shannon has extensive experience in SaaS, high -growth startups, and venture and private equity backed companies. Most recently, she was CFO of CampusLogic responsible for the accounting, finance, business and people operations, and legal functions. Shannon is also an operational leader with experience in mergers and acquisitions. Previously, she served as the CFO of Remarkable Health and Lumension Security.
Harmut Wagner replaces Sven Lindeman at Serrala
Serrala, a financial automation and B2B payments software company, appointed Hartmut Wagner as its new CEO, taking the helm after Sven Lindemann stepped down. Wagner will draw on 25 years of global technology experience in business transformation to accelerate Serrala's scalability and support a shifting landscape. Wagner, previously CEO at Collenda, has also held senior leadership positions at Micro Focus, Hewlett Packard and Exact, where he led the cloud business unit. Lindemann, Serrala's CEO since 2011, will remain as a significant minority shareholder and member of Serrala's supervisory board, sharing expertise in product strategy as well as mergers and acquisitions.

The Green Sheet Inc. is now a proud affiliate of Bankcard Life, a premier community that provides industry-leading training and resources for payment professionals. Click here for more information.
Notice to readers: These are archived articles. Contact names or information may be out of date. We regret any inconvenience.
Prev
Next