The Green Sheet Online Edition
August 22, 2022 • Issue 22:08:02
Letter from the editor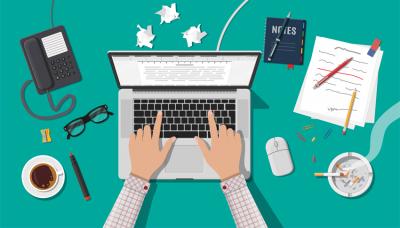 The term "data is the new oil," coined by British mathematician Clive Humby in 2006, gained steam when the Economist published an article titled "The world's most valuable resource is no longer oil, but data is" in 2017. Numerous experts have since emphasized that the metaphor is inept. But it does do a good job of emphasizing just how important data has become. In a world awash with data—SeedScientific reported that by 2025 the amount of data generated each day is expected to reach 463 exabytes globally—it's easy for an owner of a small to midsize business to become confused about how to harness accessible data in a meaningful way.
This issue's lead article provides insights on data capture and analytics that can be useful to acquirers and merchants alike. Digital commerce data can be used to predict trends and prevent problems before they affect customers, for example. The article also points out why, now more than ever, acquirers need to embrace data analytics to get ahead of the "churn curve."
When it comes to using data, it's essential to make sure correct information is entering your system in the first place, and one expert featured in this issue points out how automated, electronic invoicing eliminates errors caused by manual entry of customer data. Also, bringing data into focus, one contributor discusses why it makes no sense for financial institutions to paint the diverse populations categorized as underserved with one broad brush.
Other topics explored by our contributors include why kiosks are an easy sale for ISOs and agents; why happy merchants aren't necessarily loyal and what to do about that; and the impact of Visa's lowering of the chargeback threshold for its Dispute Monitoring Program while also instituting changes that make compliance substantially easier.
We've also highlighted news stories on FIS' new fraud detection tool; an antitrust action challenging Apple Pay; a proposal, sponsored by Sen. Dick Durbin, D-Ill., and Rep. Roger Marshall, R-Kan., that could derail existing credit card networks; and the STA's retooling and restructuring in response to changing paradigms in identity management and security protocols.
As always, we've mentioned recent awards and honors, research, partnerships, acquisitions and appointments, as well as new company and product profiles. If you have news to share with the payments community, please send a press release to press@greensheet.com. To give us feedback, please email greensheet@greensheet.com.

The Green Sheet Inc. is now a proud affiliate of Bankcard Life, a premier community that provides industry-leading training and resources for payment professionals. Click here for more information.
Notice to readers: These are archived articles. Contact names or information may be out of date. We regret any inconvenience.
Prev
Next