The Green Sheet Online Edition
August 08, 2022 • Issue 22:08:01
Industry Update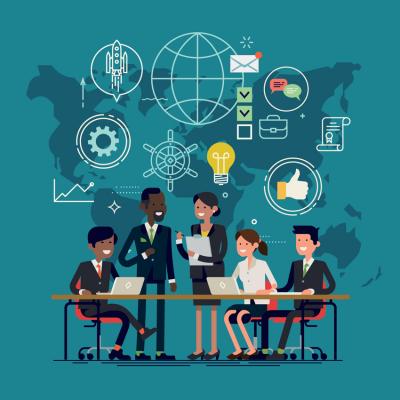 ANNOUNCEMENTS
AstroPay, a sponsor at Maccabiah Games
Online payment solution provider AstroPay sponsored the Ukraine team for the 2022 Maccabiah Games in Tel Aviv from July 12 through 26. Held every four years in Israel, the event is the biggest Israeli sporting event and Jewish sports competition in the world, and third largest sporting event in the world by number of competitors, AstroPay stated.
Ten thousand athletes from 80 countries competed in more than 40 sports this year. About the sponsorship, AstroPay CEO Mikael Lijtenstein said, "The Maccabiah Games has a very rich history, and we are immensely proud to take part in the journey with the Ukrainian delegation, who are competing in spite of the upheaval in their home country."
Finzly joins Banking-as-a-Service Association
Finzly joined the BHB BaaS Association launched recently by Bankers Helping Bankers, a social platform for collaboration and education on banking-as-a-service (BaaS). Fueled by rapid expansion in fintech funding and a constant supply of new startups, there aren't enough BaaS sponsor banks to meet the growing demand for banking services from hundreds of fintechs, Finzly stated.
"We are delighted to join this fraternity of forward-thinking bankers who are willing to take advantage of this opportunity," said Booshan Rengachari, founder and CEO of Finzly. "The BHB BaaS Association gives banks a perfect opportunity to learn, explore and network with industry leaders and other peer institutions."
Kani Payments listed in 2022 Fintech Power 50
Kani Payments, a UK data reconciliation and reporting platform, was voted onto the 2022 Fintech Power 50 list of 40 trailblazing fintechs and 10 outstanding fintech influencers. More than 1,200 companies were nominated and over 18,000 votes cast.
Mark Walker, co-founder and chief operating officer of The Fintech Power 50, said the annual list "acts as a much-needed reminder of all the great things we are achieving in the world of financial technology, and shines a spotlight on those who are transforming financial services for the better." Kani's clients include fintechs, challenger banks, established banks, electronic money issuers and gift card providers.  
Paysafe honored for payments innovation
Specialized payments platform Paysafe won in the Payment Innovation of the Year award category at the 2022 SBC Awards North America, held July 14, at Pier Sixty in New York City. The award recognizes the product revamp of Paysafe's Skrill USA digital wallet that enables players to instantly fund iGaming deposits and receive payouts, while also tailoring the wallet for high-stakes players with a VIP player program.
The award program honored the U.S. and Canadian iGaming operators and service providers that have excelled and innovated in their business areas over the last 12 months.
RESEARCH
ACI finds mobile transforming bill-pay
Mobile has emerged as the catalyst for continual change, with consumers across generations rapidly switching and using this channel to pay bills, according to the 1H 2022 ACI Speedpay Pulse consumer survey. ACI Worldwide, a provider of real-time electronic payment and banking solutions, found that increased familiarity with—and trust in—the mobile channel prompted a sharp increase in mobile wallet usage, with 58 percent of users reporting using it to make a payment at least once a week in the first half of 2022, compared to 46 percent in 2021's first half.
Forty-nine percent of respondents indicated they would consider using a mobile wallet when paying bills, compared to 36 percent in 2021 (and 28 percent in 2018).
Amazon Prime Day lackluster for CU members
Amazon Prime Day stimulated a small uptick in online purchasing over the two-day shopping holiday, July 12 and 13, 2022, according to credit union-issued card data analyzed by Co-op Solutions. The number of debit transactions made on Amazon was down .05 percent on day 1 of the event, and up just .62 percent on day 2, compared to spending for the two-day event in 2021.
Past year-over-year increases in Amazon Prime Day debit purchases within the Co-op portfolio have been as high as 271 percent, a result experienced in 2020 when COVID stimulus funds and pre-holiday timing sparked unprecedented volume, Co-op stated. Amazon Prime Day 2020 also took place on Oct. 13 and 14 versus the more typical summer months.
EU etailers opening physical stores, Tribe finds
A new report from Tribe Payments revealed that 40 percent of ecommerce businesses in Europe plan to open a physical store in the next three years. The report, which surveyed online and multichannel merchants across Germany, Lithuania, Spain, the Netherlands and the UK, also found the majority of merchants believe shoppers increasingly seek a better customer experience (84 percent), cross-border shopping (81 percent), payment using multiple device types (80 percent) and greater personalization (79 percent).
Fifty percent of respondents said they struggle to compete with larger chains that offer an innovative customer experience at checkout; 46 percent indicated regulatory compliance is a challenge; 46 percent struggle to navigate trends such as BNPL, multicurrency and contactless; and reducing fraud is a challenge for 27 percent, particularly ecommerce merchants, researchers noted.
PARTNERSHIPS
Chargebacks911, CellPoint offer new solution
Payments orchestration provider CellPoint Digital and Chargebacks911 partnered to provide best-in-class chargeback prevention, management and resolution to CellPoint clients. Chargebacks911 reported that it manages over 2.4 billion transactions per month and benefits the entire value chain, delivering positive results for merchants, acquirers and issuers.
"We're incredibly excited to start working with Chargebacks911," said CellPoint Digital CEO Kristian Gjerding. "Its global footprint and breakthrough technology makes it the natural choice to be our exclusive partner in providing merchants with chargeback management solutions."
Datacap, PAX devise attended, unattended solutions
Payment solutions provider PAX Technology Inc. partnered with Datacap, a hardware and processor-agnostic omnichannel payments gateway in North America.
The companies stated they can now provide POS technology partners with a ready-to-install integration into PAX's PxRetailer software, a turnkey integrated payment solution for any vertical, coupled with Datacap's universal payments orchestration platform, NETePay Hosted, a multiprocessor gateway that consolidates payments, tokens and data across brick-and-mortar, ecommerce, mobile and unattended environments.
Technology partners can now offer a variety of Android-based PAX hardware solutions that plug and play with Datacap's payments platform, they added.
Movius, Theta Lake empower AI compliance
Mobile communication company Movius and Theta Lake, a provider of communication compliance and security solutions, partnered to enable highly regulated industries to efficiently scale secure and compliant mobile communications to improve business productivity. "Our partnership with Theta Lake brings the best of both companies' technologies together to create a winning communication and compliance solution for leading financial institutions around the world," said Ananth Siva, CEO at Movius.
Movius and Theta Lake together provide mobile voice and messaging tools with integrated compliance capture, archiving, and surveillance in a unified, non-disruptive solution that covers voice and electronic communications together, the partners noted.
Ovvi picks Factor4 as gift card provider
Factor4 LLC, a provider of gift card and loyalty solutions, completed gift card integration with Ovvi, a developer of technology for the restaurant, hospitality and retail industries. The integration allows Ovvi to offer a best-in-class omnichannel gift card solution that enables merchants to seamlessly process gift card transactions in-store, online and via mobile devices completely compatible with Ovvi's POS software and hardware solutions, the companies stated.
Dan Battista, Factor4 CEO, said that the restaurant and retail verticals are "two of our strongest and this integration enables us to extend another top POS option to our customers in these verticals." Manan Mehta, Ovvi's CEO, added that the multi-store management platform "gives Ovvi the tools to serve chain stores better."
Quantic, MagTek team up to enhance payments
MagTek, a supplier of secure payment technology, and Quantic, an omnichannel, processor-agnostic POS solution, reported that they integrated MagTek's iDynamo 6, a secure card reader authenticator, with Quantic's multichannel, cost-effective POS for restaurant and retail merchants.
"The MagTek iDynamo 6 offers a sleek form-factor, is ready for iOS and Android systems, integrates easily, accepts classic plastic and digital wallet transactions, and connects directly to the phone or tablet," said Vigyan Kaushik, co-founder and CEO of Quantic. "When we learned we could combine it with the Magensa Payment Protection Gateway and saw our integration time and costs would be so much less than other options, it was an easy choice."
ACQUISITION
WPP to acquire Corebiz
Creative transformation company WPP agreed to acquire Corebiz, a Latin American ecommerce agency specializing in VTEX implementation, an enterprise digital commerce platform in the region. Founded in 2013, Corebiz employs over 600 people across Latin America, with the majority of its headcount based in its São Paulo and Franca offices in Brazil.
Corebiz specializes in ecommerce digital solutions covering three key pillars: acquisition, from creating key visuals for impactful digital campaigns to driving targeted SEO; conversion, including CRO and full stack development; and loyalty, spanning from CRM system implementation to managing consumer data and running targeted promotional campaigns.
APPOINTMENTS
Kurt Greening signs with Cerby
Cerby, a security platform for unmanageable applications, hired Kurt Greening as its new head of sales, stating that Greening brings over 20 years' experience leading sales teams, line of business operations, and digital transformation initiatives at industry leaders such as Palo Alto Networks, NetApp and Xgility. In his new role, he will build on the company's momentum and expand its footprint in target markets.
In addition to providing consulting services to early stage companies, Greening was most recently public sector cloud security leader at Palo Alto Networks, where he led the teams to triple revenue growth. NetApp grew from $800 million to over $6 billion during his tenure; at Xgility, his team grew revenues five times over, and the company was listed on the Inc. 5,000 three times.
Co-op Solutions taps Ricky Otey
Ricky Otey, president and CEO of Partners FCU of Burbank, Calif., was appointed to the board of directors for Co-op Solutions. Otey immediately fills the position formerly held by Robert Chavez, who retired from Sandia Laboratory FCU. Otey's term will expire in May 2023, at which time he may stand for election for a full term.
"Ricky has worked for financial institutions for more than 25 years," said Benson Porter, Co-op's board chair, as well as president and CEO of BECU. "His solid member-focused leadership experience will be of great value to the Board as we strive to make an impact in the credit union industry through the products and services offered by Co-op."
David Tarbox joins Onbe board of directors
Fintech company Onbe added payments technology veteran David Tarbox to its board of directors. Tarbox brings more than 30 years of experience developing and managing market leading payments platforms and fintech solutions.
Before joining Onbe's Board, he was a senior vice president of engineering, merchant acquiring at FIS, where he led the division to $4 billion in revenues and managed a 3,500+-member development organization producing product strategy, platform integration and technology infrastructure. Tarbox has held senior leadership roles in engineering at Worldpay, Vantiv and Litle & Co., where his team was instrumental in developing ecommerce and enterprise transaction processing platforms.

The Green Sheet Inc. is now a proud affiliate of Bankcard Life, a premier community that provides industry-leading training and resources for payment professionals. Click here for more information.
Notice to readers: These are archived articles. Contact names or information may be out of date. We regret any inconvenience.
Prev
Next