The Green Sheet Online Edition
August 08, 2022 • Issue 22:08:01
New Products
Foster identity trust in professional teams and enterprises
Product: Pipl Trust
Company: Pipl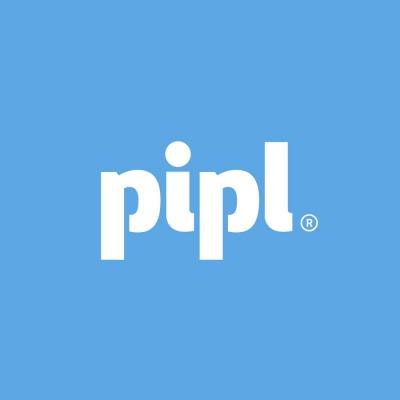 Pipl, an identity trust company, created Pipl Trust, a solution designed to democratize trust and redefine the way online organizations and retailers look at risk for the digital consumer. Pipl Trust provides an easy, frictionless way to assess trust in every digital consumer interaction, the company stated.
Matthew Hertz, founder and CEO of Pipl, observed that lack of trust online can lead to increased friction, decreased loyalty and customer churn. "We need to democratize trust and keep bad actors out of every digital interaction, not just the payment layer," he said. "By assessing the risk of every customer interaction, Pipl provides frictionless trust at every stage of the digital consumer journey and significantly reduces fraud and abuse."
Hertz additionally noted that identity is fragmented and decentralized in the current climate, which he described as a global identity crisis in which stakeholders can't be sure an identity can be trusted. According to Hertz, traditional fraud-prevention methods are not robust enough to protect consumers, but Pipl establishes trust across the entire consumer lifecycle by cross-referencing identities to deliver a trust assessment for organizations and customers worldwide.
Depth of data
Hertz pointed out that Pipl's global, comprehensive and dynamic dataset has more than 5 billion trusted identity profiles, 30 billion data connections, 28 billion unique identifiers, 330 billion trust signals, 1.7 billion new social profiles (added in 2021) and a broad and deep set of mobile phone data.
"We regularly collect, corroborate and connect online identifiers ethically sourced from hundreds of global online and offline sources," Hertz said. "Our data provides an accurate, comprehensive picture of the identity behind online activities for more confident trust decisioning."
Pipl Trust enables enterprise companies to automate identity trust decisioning at every consumer interaction, Hertz noted, which helps to improve the consumer experience. In addition, the solution's SignupTrust and SubscribeTrust components provide insights into trustworthy behavior, he said.
Adaptive technology
Pipl trust uses adaptive technology to help organizations implement and reassess trust for consumers with an SDK that is easy to integrate into any case management system, Hertz stated. He cited the following additional features and benefits:
Comprehensive, dynamic data sets: Pipl Trust's data set includes more than 5 billion unique identities, over 1 trillion data connections, and global email and mobile phone data.

Continuous adaptive trust across the customer lifecycle: Pipl Trust is purpose-built to examine account opening, login, account changes, purchase and other customer touchpoints to leverage the right data and AI models and streamline risk assessments.

Ease of implementation: Pipl Trust adds an invisible, frictionless trust evaluation to every web page or app screen, facilitating automated approvals or declines for common consumer interactions.

Automation for faster decisioning: Pipl Trust leverages AI with machine learning to provide a simple score that significantly reduces the need for data and signals orchestration from multiple vendors.
Channel partners welcome
Pipl is focused on evolving its solutions and anticipating emerging touchpoints to help online businesses protect customers and establish trust across digital interactions. The company works with sales channel partners and resellers, who resell Pipl solutions to their customers as an add-on for additional customization at the account level. In addition, Hertz noted, Pipl solutions are available as a single integration, which provides partners and end-users with full spectrum coverage at a competitive price point and shorter integration timeline.
"Pipl Trust is a complete identity verification solution that establishes identity trust across various use cases along the consumer lifecycle," Hertz said. "Platform providers and enterprise organizations have the flexibility to deploy our solution at various points in either the consumer lifecycle or decision waterfall to fill any gaps in their existing offerings through a single SDK integration."

The Green Sheet Inc. is now a proud affiliate of Bankcard Life, a premier community that provides industry-leading training and resources for payment professionals. Click here for more information.
Notice to readers: These are archived articles. Contact names or information may be out of date. We regret any inconvenience.
Prev
Next