The Green Sheet Online Edition
November 22, 2021 • Issue 21:11:02
Five big ways the pandemic affected alternative finance
By Chad Otar
Lending Valley Inc.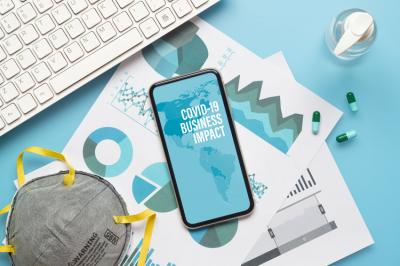 It's hard to find an area of our modern world that hasn't been touched by the COVID-19 pandemic. Some industries have been better sheltered from radical change than others, but the financial industry, in particular, has seen major upheavals—especially in the alternative financing space.
In this article, I'll run through five big ways the pandemic has not only affected alternative finance options today, but also will likely continue to shape alternative finance for years to come.
1. Culling of the herd
The number one impact that COVID has had on the alternative finance industry is a reduction in the workforce and the enterprises they work for. Prior to the pandemic the fintech and alternative financing world was booming. Startups were popping up left and right at a pace no one could have expected or anticipated.
COVID slammed the brakes on much of that growth.
A major reduction in startup operations has occurred in this industry, particularly in Asia (where a significant amount of growth was occurring). Numerous startups folded, numerous established players significantly scaled back their operations, and the amount of money available in alternative financing was drawn back, too.
2. Slower momentum
There was also a noticeable slowdown in momentum for the alternative finance options that remain. It's not that there is no hunger for the services. The demand is still there (and likely always will be). It's that the capital necessary to fund these kinds of operations is tighter. Bigger alternative finance operations are spread thin. They have to prioritize much more than they did in the past.
Limited access to capital could force some smaller operations to shut down. And there may be some major consolidation in the alternative financing world in the next few years.
3. Growth in demand
While slowing down and cutting back are happening on the supply side of alternative finance, the demand for these services has never been higher. People are spurning the traditional financing world in numbers that previously would never have been predicted. Traditional financing sources (banks and credit unions included) just aren't as attractive anymore for many people.
The quarantines, lockdowns and social distancing mandates passed by countries around the world have led to people expecting remote and online access to all of their financial services—spurring demand in a major way.
Cashless payment systems are also exploding in popularity. A number of nations—the UK, Germany, Ireland, Norway, Poland, and Egypt in specific—have removed a substantial number of restrictions on cashless payment solutions. Some have even doubled the amount of money that can be sent with these protocols.
Of course, nations are also finally grappling with the reality of cryptocurrency. South Korea, for instance, recently unveiled a host of new legislation to deal with this industry, regulating it without impeding its growth. Other countries are likely to follow. Ultimately, alternative financing is becoming a little more mainstream, and traditional financing is losing a lot of its luster.
4. Blurring of boundaries
The shift in consumer interest toward alternative financing has traditional lenders and banking operations looking to blend alternative services with their own. The Bloomberg Intelligence report most recently stated that the average cost-to-income ratio from major European banks was about 67 percent in 2019. That's huge. The pandemic has only increased that ratio. The revenues of European and American banks were projected to drop by about 8.5 percent, with 30 percent lower profits than predicted just 12 months ago.
Traditional financing operations increasingly are seeking to capitalize on alternative financing options and capture some of that market share. Whether they'll be able to do so fast enough (or effectively enough) is up for debate.
5. New levels of personalization
The alternative financing world offers a level of personalization and customization for financing that traditional banking services cannot. This is proving to be attractive to customers who do not want to feel like they are just another account number, another cog in the wheel.
As technology improves even more (and we truly grow into the Internet of Things) it's likely alternative finance and fintech will have an outsized impact on banking, lending and investing. These are exciting times.

Chad Otar is CEO of Lending Valley Inc. For information about the company, please visit www.lendingvalley.com. To reach Chad, send an email to chad@lendingvalley.com. Strength in partnerships
The Green Sheet Inc. is now a proud affiliate of Bankcard Life, a premier community that provides industry-leading training and resources for payment professionals. Click here for more information.
Notice to readers: These are archived articles. Contact names or information may be out of date. We regret any inconvenience.
Prev
Next