The Green Sheet Online Edition
August 23, 2021 • Issue 21:08:02
Industry Update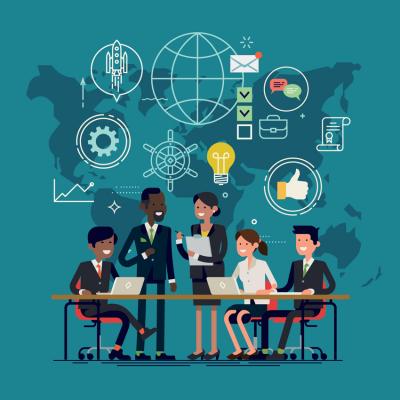 ANNOUNCEMENTS
Chargebacks911 celebrates 10th anniversary
Founded in 2011 in Tampa Bay, Fla., by Monica Eaton-Cardone and Gary Cardone, Chargebacks911 is now celebrating its 10-year anniversary. The company prides itself on having protected more than 10 billion online transactions and recovered over $1 billion in falsely disputed and/or stolen revenue.
Chargebacks911 employs more than 400 fintech professionals working in North America, Europe and Asia for some 45,000 active merchants in 87 countries across 27 verticals. Also, it recently launched a new dispute management brand for financial institutions, Fi911.
DivideBuy releases guide for retailers
To help merchants make informed decisions about buy now, pay later (BNPL) options, DivideBuy released a new ebook titled How to attract customers with interest free credit: A retailer's guide to offering credit with confidence. Interest free credit has experienced a boom over the last 12 months, with research showing 11.5 percent of bridge millennials have used BNPL, with users seeing the solution as an effective means of controlling their finances while being able to make purchases they desire, the company noted.
DivideBuy stated that when following the company's best practice guidelines, merchants have seen a 43 percent increase in big ticket item sales and a 34 percent increase in average basket value.
Geeq Pay to demo extremely low-fee micropayments
Blockchain-focused Geeq Corp. stated it is building a demonstration of its "game-changing payment technology," which operates through "tiny digital cash-like payments, enabling direct online transactions for fees as low as $0.0001." In May, the company filed an application via the Patent Cooperation Treaty, building on its earlier United States Patent & Trademark Office filing, with the aim of global protection. Geeq is inviting interested parties to participate in its micropayment layer demo using this technology. To sign up, see geeq.io/spotlight-go-micro.
iCleanse adds new customer engagement versions
iCleanse launched three new customer engagement versions of its patented Swift UV rapid disinfection station for smartphones: Stand, Wall-Mount, and Table-Top. Businesses place the Swift UV disinfection stations where needed to showcase digital video or still image content in tandem with fast and effective smartphone disinfection. While users wait 15 seconds for Swift UV to kill 99.99 percent of pathogens (including coronavirus, the common cold, and influenza) on their smartphones, businesses can continuously display educational, branding or advertising video, or still image content with or without sound on high resolution 10-inch LCD display screens to a uniquely engaged audience, according to iCleanse.
IRIS CRM gains SOC 2 Type 2 certification
IRIS CRM is now SOC 2 certified. The audit, completed by Assure Professional, certifies that IRIS CRM meets the SOC 2 security standards established by the AICPA. With a SOC 2 compliant CRM solution, merchant services providers will be able to meet more stringent security requirements from potential partners, especially banks, who often require SOC 2 compliance in addition to PCI Level 1 Compliance, the company stated, adding that this certification removes the time and cost associated with the audit process for organizations that don't require additional systems audited; it also reduces the audit scope for organizations going through the certification process.
MOCA launches digital payment assistant
MOCA, a digital-first, next-generation card-based payment platform provider, launched Mia, its online payment assistant browser extension. Mia can be downloaded for Chrome, Firefox, Safari and Internet Explorer and is designed to make online purchases with MOCA Cards easier and more convenient. Users can select an existing card to make an online payment directly from the browser, or users can create one-time use card numbers through Mia and use those to make online payments for the ultimate in online security, the company stated. Cardholders must be able to protect themselves, and single-use card numbers ensure that fraudsters are unable to make off with consumers' money, MOCA added.
Theta Lake patents video detection tool
Theta Lake, a provider of modern collaboration security and compliance solutions, was awarded a new patent by USPTO. The patent covers Theta Lake's approach to context-based policy detection of video communication content. It supports Theta Lake's ComplianceMD technology, addressing the challenge companies face in detecting and handling security and compliance risks in what is shared, shown, spoken, or typed in modern communication tools. Theta Lake's integration partners include Cisco, Microsoft, RingCentral, Zoom and more.
RESEARCH
In-store shopping ballooned in July
U.S. Retail sales grew for the 11th consecutive month in July, according to Mastercard SpendingPulse, which measures in-store and online retail sales across all forms of payment. With more cash in hand—fueled in part by the Child Tax Credit and pent-up savings—consumers drove U.S. retail spending growth, excluding automotive and gasoline, to +10.9 percent compared with July 2020. In-store sales made up 81.9 percent of total retail sales (excluding auto) for the month and were up +15.5 percent, year over year, in July.
Ads for network access skyrocket on dark web
Positive Technologies documented evolution in the market that enables initial illegal access to corporate networks through 2020 and into early 2021, and revealed that the number of access-for-sale ads on the dark web increased seven-fold compared with previous years. As many as 590 new offers were identified in the first quarter of 2021, representing 83 percent of all offers in 2020. Also, an estimated $600,000 worth of corporate network access is sold quarterly on the dark web, researchers noted, but the share of expensive access lots priced above $5,000 almost halved, which may reflect mass entry into the market by novice cybercriminals.
Convenience, COVID-19 boost contactless spend
According to RBR's Global Payment Cards Data and Forecasts to 2025 report, concerns about coronavirus transmission have encouraged use of contactless cards, and this trend will continue as contactless limits are increased and new habits become ingrained. In Europe contactless usage is particularly high, while convenience and growing consumer confidence is driving contactless card growth in Asia-Pacific. Contactless payment acceptance is also high: more than 70 percent of outlets globally accept contactless payments. Acceptance will continue to widen, driven not only by card scheme mandates and consumer demand but by merchant convenience too, researchers reported.
PARTNERSHIPS
ACI, Microsoft strengthen alliance
ACI Worldwide, a provider of real-time payments and digital payment software, expanded its strategic alliance with Microsoft to deliver payment solutions in the cloud. The alliance will accelerate and expand ACI's cloud payments offerings in Microsoft Azure as more financial institutions embrace digital transformation, ACI stated. "With global demand for SaaS-based payment offerings increasing, ACI and Microsoft will closely collaborate on innovations that empower FIs to launch new solutions, add new services to their existing platforms and deliver those new capabilities more quickly and with greater agility," ACI stated.
Fiserv, Goldman Sachs tackle cross-border payments
Fiserv Inc., a global provider of payments and financial services technology, and Goldman Sachs Transaction Banking formed a new relationship to streamline supplier payments made via B2B accounts payable solutions offered by Fiserv. This is the first initiative in a growing strategic relationship between Fiserv and Goldman Sachs to collaborate on innovative financial solutions. Fiserv clients will have access to Goldman Sachs' centralized, cloud-based payments suite, which enables domestic and foreign currency payments and promotes visibility, operational efficiencies and cost savings to support clients' global growth, the partners stated.
MOVO, ENACOMM enter strategic partnership
MovoCash Inc., a creator of on-demand mobile banking with end-to-end contactless payments and all-in-one app, chose ENACOMM to deploy a modern customer self-service solution, including next-generation interactive voice response. Through the partnership, Movo will integrate ENACOMM technologies to its financial service ecosystem. Movo said it will use ENACOMM's Engage portal, which allows for quick and easy customization of the IVR system. ViA—ENACOMM's analytics tool that features real-time activity tracking, reporting, monitoring and alerting—will enable Movo to monitor usability feedback and IVR trends and continuously tune the IVR to ensure customer satisfaction, Movo added.
Nuvei, Alipay launch Alipay+ solution
Payment technology provider Nuvei Corp. and Alipay, the digital payment platform operated by Ant Group, formed a partnership to connect Nuvei's merchants with over 1.2 billion potential customers in the Asia Pacific region through the Alipay+ cross-border payment and merchant marketing solution. This includes access to a network of Asia's leading local e-wallets. Alipay started offering its partners a cross-border payment and merchant marketing solution in early 2020 to make it easy for businesses to accept different payment methods and conduct cost-effective digital marketing campaigns, the partners noted.
Paysafe, ARC team up for airlines
Paysafe, a specialized payments platform, recently revealed a new payments "safeguarding" acquiring model for airlines in the United States, along with a partnership with ARC, a Virginia-based provider of settlement services for airline transactions initiated through travel agencies in the United States. Under the agreement, Paysafe will offer ARC's airlines a payments acquiring solution that gives them financial flexibility by innovating on the traditional approach of tying-up the airlines' liquidity with their banks to cover risk, which has proven increasingly challenging during the COVID-19 pandemic, Paysafe said.
ACQUISITION
NCR to acquire LibertyX
Enterprise technology provider NCR Corp. signed a definitive agreement to acquire LibertyX, a cryptocurrency software provider. The LibertyX digital currency solution now runs on ATMs, kiosks and POS systems. LibertyX partners with independent ATM operators that own and manage ATMs in the United States at locations like convenience stores, pharmacies and supermarkets. Moving forward, NCR will offer the LibertyX capabilities as part of its solutions for banks, retailers and restaurants. NCR's digital wallet and mobile applications will provide these capabilities across NCR's physical and digital touchpoints, NCR noted.
APPOINTMENTS
Jason Chomik joins FDX
Financial Data Exchange hired Jason Chomik to serve as director of its Canadian operations and to lead FDX's development of the FDX API for use in Canada. Chomik comes to FDX after 25 years in the payments and digital transformation industry. In addition, Chomik will continue FDX's work to ensure that all Canadian financial services firms, regardless of firm size or resources, have the ability to meaningfully participate in FDX technical standards development. Chomik will also serve as FDX's primary executive in engagement with the overall Canadian financial services ecosystem, Canadian policymakers and regulators and other Canadian stakeholders.
Payway promotes Kimberly Miller
Payway, an integrated payment processing solution, promoted Kimberly Miller to executive vice president of strategy and operations. Miller has deep tech experience and a strong track record of driving lead generation programs, customer success and business growth, the company stated, adding that she has decades of experience in marketing and selling software and self-service solutions to the industry, and has led the creation and execution of programs to drive net new and incremental revenue for multiple businesses. She served as a long-time adviser to Payway before joining the company in March 2019.
Chirag Patel to join Paysafe
Paysafe appointed international payments executive Chirag Patel as CEO of its global Digital Wallets business. Patel, who brings over 20 years' experience of working in payments for high-profile, global organizations, joins Paysafe from Santander Group where he was global head of payments. Before Santander, Patel was Amazon's head of payments, Europe and international expansion, where he was responsible for the company's product road map for emerging payments technologies and international payment expansion. Before Amazon, he held senior executive roles in such enterprises as Softcard (acquired by Google), American Express Services Europe Ltd., and Merchant Services Group Int.
ATPC taps AmEx's Colleen Taylor
American Transaction Processors Coalition welcomed American Express as its newest member and AmEx's president of merchant services – U.S., Colleen Taylor, to the board of directors. Taylor joined the American Express team in September 2020 and brings with her more than 30 years of experience in banking, merchant services and B2B industries. Prior to American Express, she played key executive roles at both Wells Fargo and Mastercard. Taylor has also held leadership positions at Capital One, Wachovia Bank and JPMorgan Chase.

The Green Sheet Inc. is now a proud affiliate of Bankcard Life, a premier community that provides industry-leading training and resources for payment professionals. Click here for more information.
Notice to readers: These are archived articles. Contact names or information may be out of date. We regret any inconvenience.
Prev
Next