The Green Sheet Online Edition
August 23, 2021 • Issue 21:08:02
News Briefs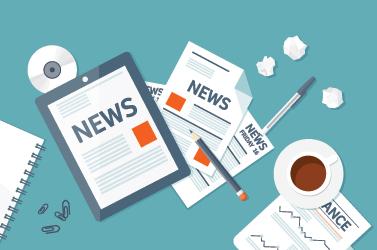 In-person meetings are back! That was one clear message from the Midwest Acquirers Association's annual conference. The event attracted 949 attendees, with the exhibit hall at times so packed the din of conversations was almost deafening. "We made it," Rod Katzfey of Katzfey International and MWAA president, proclaimed as he kicked off the event. Katzfey also mentioned that next year's event (the 20th annual) will be held at the same venue, July 27 and 28, 2022. In fact, registration for that event is underway already. The excitement was palpable and on display as old friends and colleagues—many of whom hadn't seen each other in over a year—embraced and networked in the exhibit hall, conference sessions and hotel lobby.
A new report titled The Changing FinTech Landscape: A Snapshot of M&A Themes and Trends explores the maturing, consolidating fintech ecosystem. It provides perspectives from global law firm Shearman & Sterling, fintech accelerator Rise by Barclays, and research advisory S&P Global Market Intelligence. Diverse perspectives on emerging trends and dominant brands shaping the consolidating U.S. fintech industry presented in the report were further explored on July 29, 2021, in a webinar hosted by S&P Global Market Intelligence.
Shearman & Sterling's Donna Parisi mentioned the report was a joint effort to analyze data across a diversity of financial institutions, fintechs and service providers. "The analysis and conclusions in this report are based on data provided by our colleagues at S&P Global Market Intelligence, underlining their role as a market-leading provider of information, research and analysis in the FinTech sector and beyond," she stated.
The buy now pay later (BNPL) market is heating up. In July 2021, Visa Canada heralded a new partnership with Global Payments and Desjardins, a Quebec-based card issuer, to bring BNPL to eligible cardholders in the Canadian market. A U.S. rollout of the new service, known as Visa Installments, will soon follow, according to recent comments by Visa executives. Not to be left out of the action, payments disruptor Square disclosed on Aug. 1 that it plans to acquire Afterpay, one of the largest players in the BNPL market, in an all-stock deal valued at $29 billion.
BNPL schemes allow consumers to spread the cost of purchases across a set period of time through weekly, bi-weekly or monthly installments. They are akin to the layaway plans that were popularized by retailers in the 1960s and 1970s, with one important difference: consumers take immediate possession of their purchases just as they would with any other POS transaction. BNPL options have become increasingly popular since the onset of the COVID-19 pandemic, particularly among younger consumers, according to several surveys.
A recent decision by The U.S. District Court, District of Columbia, affirmed independent ATM deployers' right to fair and transparent surcharge pricing after a lengthy legal battle between plaintiffs represented by the National ATM Council Inc. and major card brands Visa and Mastercard, the defendants. At issue is the right for consumers and ATM industry stakeholders to withdraw cash at retail ATMs without added penalties, which are alternatively called access fees or foreign ATM fees, NAC representatives stated.
The lawsuit, filed by NAC and 13 ISOs in 2011, was initially rejected by a circuit court and later reinstated after counsel, led by Jonathan L. Rubin, partner at MoginRubin LLP, appealed to the U.S. Supreme Court, which affirmed the class action lawsuit's right to a hearing. Bruce Renard, executive director at NAC, thanked Richard J. Leon, U.S. District Judge, for certifying the class of Independent ATM Operators in this long standing antitrust litigation.
The global chip shortage is cascading through nearly every economic sector, including the companies that manufacture credit and debit cards, and to a lesser extent, those that manufacture the devices businesses use to accept card payments. According to several recent reports, the widely documented bottlenecks in chip supplies have become so critical that upward of 1 billion credit and debit cards are at risk of not being issued between now and 2023. And that, by extension, could put a serious crimp in the gross domestic products of nations large and small.
"A lack of payment cards will directly translate into less purchases, which will ultimately have a detrimental impact on GDP," said Phil Sealy, digital security research director at London-based ABI Research. Chip cards are integral to the EMV security standard for credit and debit cards. As of year-end 2020, there were 10.8 billion EMV cards in circulation worldwide.
As open banking capabilities power fintech innovation around the globe, a consumer survey published by API provider Axway on Aug. 10, 2021, shows half of U.S. citizens have neither heard of open banking nor understand its true potential. Also, while 81 percent of Americans surveyed believe their existing financial institutions can meet day-to-day needs, researchers found that 40 percent of respondents are already engaging in open banking activities by sharing banking credentials with third-party software providers.
Evan Sivan, head of open banking at Axway, suggested the study highlights a teachable moment for U.S. consumers and service providers. "People still trust and need their banks, but these new FinTechs are offering amazing tools that people really want to use," he said in a statement. "Open banking is the solution to making sure traditional financial institutions and FinTechs can work properly – and securely – together." Sivan further noted that half of survey respondents failed to grasp the central premise of open banking, which he stated is basically about letting people control their money.

This article contains excerpts from news stories recently posted under Breaking Industry News on our homepage. For links to these and other full news stories, please visit www.greensheet.com/breakingnews.php.
The Green Sheet Inc. is now a proud affiliate of Bankcard Life, a premier community that provides industry-leading training and resources for payment professionals. Click here for more information.
Notice to readers: These are archived articles. Contact names or information may be out of date. We regret any inconvenience.
Prev
Next