The Green Sheet Online Edition
April 26, 2021 • Issue 21:04:02
Dear innovators: Build your own bank
By Michael Boukadakis
ENACOMM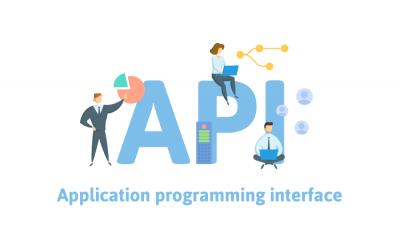 Across the pond, open banking is the name of the game. Starting in early 2018, banks operating in the European Union were required to share their customer data with third-party firms (with customer consent) under the revised Payment Services Directive (PSD2), which opened the door to greater collaboration between financial institutions and fintechs.
Regulators in the United States have yet to follow suit, but that doesn't mean American innovators aren't finding ways to partner with financial institutions. To truly unleash a technological revolution, however, the entire industry must go beyond open banking (in the sense of data sharing) and embrace open application programming interfaces (APIs).
Open APIs are like test kitchens that give creative chefs access to all the appliances and utensils they need to whip up a culinary masterpiece. In the fintech world, open APIs provide developers with programmatic access to a software application or web service upon which they can build, without obstructions.
Chafing at limitations
Today, financial institutions often have a limited set of products from which they can choose—ones that are compatible with their core processor's API. These "core platform/provider constraints" were ranked as the number one threat to the growth prospects of respondents' banks in a recent American Bankers Association research study found at https://bit.ly/2ORzlck.
Many core processors charge a toll to access their APIs, with some API fees reaching upward of $100,000. Erecting a hundred-thousand-dollar hurdle is meant to protect market share by keeping users locked into specific technology platforms and products. Arguably, it's a smart business strategy, but it stifles competition and holds back invention.
During the 19th century, Robber Barons such as J.P. Morgan controlled the railheads and rights-of-way-of the industrial economy. Railroads often ran on different gauge tracks, an intentional move to force shippers to pay more to send their merchandise cross-country, because the goods had to be unloaded and reloaded many times along the way. Lack of interoperability on railroad tracks hurt industries like farming and manufacturing. Today's closed banking system—its lack of interoperability at the core— similarly cements core processors into a position of power.
Due to the rigidity of the U.S. financial system and lack of recognition for alternative approaches, few challenger and digital-only banks have truly broken the mold with their offerings. Most application developers remain tethered to the core processor of a financial institution, which means they must color between the lines of that system. From a technology perspective, the fintech can only do what the bank or credit union can do. Open banking, on the other hand, allows for boundless creativity and innovation.
Shifting the status quo
How can U.S. innovators shake up the financial services industry today, without partnering directly with a bank (which locks you into a core processor) or waiting for truly open banking and open APIs? Build your own bank. Utilize a digital gateway that can talk to any core, choose your preferred core processor, rent the charter of a sponsor financial institution, then seek and deploy the best technology available—for every process from account opening to fraud prevention.
With open APIs, there's no need for a community financial institution, prepaid card provider or challenger bank to invest millions of dollars to develop every technology behind its customer experience and back-end system. Think of a homebuilder:rather than manufacturing their own nails, bricks and pipes, they source all the materials they need.
Financial industry innovators who truly want to challenge the status quo in banking can do the same, choosing their desired capabilities, then deciding how to put all of the best-in-breed components together. They can choose the right player for every position on their team. The result? Greater flexibility, less lift. Fewer employees, more revenue.
The entire industry should support truly open banking, rather than forcing fintechs to create individual data sharing and open API agreements with every partner. But until this dream becomes a reality, there's a workaround waiting to be put to use.

Michael Boukadakis is the founder and chief executive officer of ENACOMM, a fintech enablement company (www.enacomm.net). To get in touch with him, email laurend@enacomm.net.
The Green Sheet Inc. is now a proud affiliate of Bankcard Life, a premier community that provides industry-leading training and resources for payment professionals. Click here for more information.
Notice to readers: These are archived articles. Contact names or information may be out of date. We regret any inconvenience.
Prev
Next