The Green Sheet Online Edition
April 26, 2021 • Issue 21:04:02
News Briefs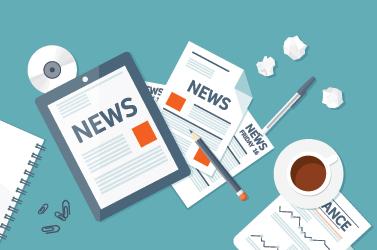 The online fraud-fighting firm Sift reported that its clients saw a 69 percent spike in the average value of fraudulent purchase attempts in 2020 and that the COVID-19 pandemic "played an influential role in the evolution and uptick" in this escalation." Sift also revealed that it had uncovered a sophisticated fraud ring leveraging guest checkout options on donation sites to launder stolen payment cards. The ring appears to have been spurred on by rising consumer philanthropy during the pandemic.
The Blackbaud Institute, which keeps tabs on giving trends, reported that online giving was up 21 percent last year, compared to 2019. Members of the new fraud ring set up fake causes seeking donations, along with the necessary recipient accounts. Then they use stolen cards and fake usernames and email addresses and, using automated scripts, donate funds to their own fabricated causes.
The Executive Women's Forum on Information Security, Risk Management & Privacy issued a call for speakers for its 19th annual conference, Securing the Digital Ecosystem, to be held virtually Oct. 18 to 21, 2021. Event planners stated they are looking for knowledgeable women to share subject matter expertise, real-life experiences, resources and insights at the online event. Joyce Brocaglia, EWF founder and CEO at Alta Associates, noted that the EWF's holistic approach to serving women in the infosec community is its greatest differentiator.
"The EWF conference is the one place that women gather every year to be inspired, energized and to build relationships with the brightest and most dynamic women in our field," she said. Diana Kelley, 2021 EWF conference chair, who has been with the EWF since 2002, joined Brocaglia in encouraging women in the infosec community to participate.
Garima Shah, president at Biller Genie, joined the Orlando Business Journal's 2021 class of 40 Under 40 business leaders. Chosen by OBJ staff and an independent judging panel, this year's award recipients helped Florida communities survive the pandemic, OBJ representatives stated. The journal commended Shah on her empathetic style of leadership and large following, noting that she received numerous nominations from her colleagues and peers at Biller Genie.
"She is a rarity—a woman with not just the capacity for greatness, but someone who personifies it," presenters stated. When asked how she felt about winning the prestigious award, she stated, "It was so exciting, as this is an award I have seen so many amazing people win in the past years, and I am honored to be among such great company." In reflecting upon what it means to be an OBJ 40 Under 40 honoree, she said it was uplifting to be recognized by her peers and her company. "I have spent most of my life in Central Florida, so to be honored as a mover and shaker in my community is surreal," she added.
News of a Facebook breach continues to trend in social media throughout the information security community. A tweet by Alon Gal, chief technology officer at Hudson Rock, initially disclosed that 533 million Facebook users' phone numbers had been leaked to an online forum. The disclosure prompted an angry backlash from security cognoscenti. Saryu Nayyar, chief executive officer at Gurucul, commented that the breach is a huge blow to Facebook and may lead to crippling fines for security and privacy violations. "
Eleven million of the users whose data was exposed are in the UK," she said. "Under GDPR penalties, Facebook faces a maximum fine of £17.5 million or up to 4 % of their total 2020 global turnover—whichever is higher. The UK fine alone could set Facebook back $3.4 billion." Nayyar further noted that over 32 million records belong to U.S. users, which may prompt the California Attorney General to seek civil penalties of $2,500 per violation of the California Privacy Protection Act.
The deadline for applying for a Paycheck Protection Program loan was extended, giving sole proprietors, even independent contractors, hard hit by the COVID-19 economic downturn another chance to receive assistance from Uncle Sam. "This is an awesome opportunity," said James Shepherd, president of CCSalesPro and co-host of the Merchant Sales Podcast.
"The federal government has an enormous amount of money it's pumping into the market." ISOs, merchant level salespeople and other small businesses that fail to take advantage of this government largesse "are leaving so much money on the table," he added. And there's no shortage of companies willing to help. Womply, a CRM and marketing automation company, reported that it helped more than 100,000 businesses garner PPP loans in March. "That's more approvals than any individual lender, proving the power of our technology and our lender network," the company noted.

This article contains excerpts from news stories recently posted under Breaking Industry News on our homepage. For links to these and other full news stories, please visit www.greensheet.com/breakingnews.php.
The Green Sheet Inc. is now a proud affiliate of Bankcard Life, a premier community that provides industry-leading training and resources for payment professionals. Click here for more information.
Notice to readers: These are archived articles. Contact names or information may be out of date. We regret any inconvenience.
Prev
Next