The Green Sheet Online Edition
April 26, 2021 • Issue 21:04:02
Industry Update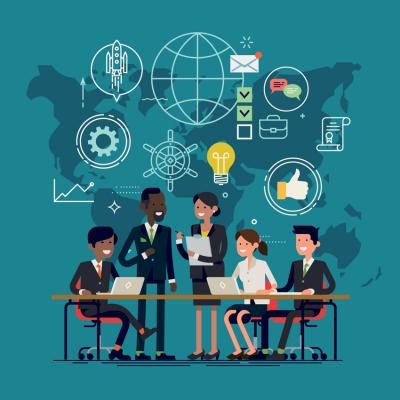 ANNOUNCEMENTS
American Banker honors CSI
Computer Services Inc., a provider of fintech and regtech solutions, was named to American Banker's Best Fintechs to Work For 2021, ranking at 37. David Culbertson, CSI president and COO, said, "Receiving this award for the fourth straight year further demonstrates our commitment to our employees and their professional development. This achievement is only possible because CSI's employees are dedicated to upholding our values and mission each and every day." The company built a people-centric culture exemplifying that customer service, a commitment to community and a culture of integrity are integral to success, CSI stated.
iCheckGateway.com rebrands website
iCheckGateway.com reported that it rebranded its strategy on advertising in the B2B industry. The company's goals include increasing web traffic, developing brand awareness, and generating new ISO, ISV and other merchant service provider leads with carefully created educational content. Spotlighted are downloadable CTA materials created to inform parties about partnership opportunities. Considering that previous marketing opportunities came to ICG by word of mouth through referral partners, this website update is akin to a constructive facelift for the company's appearance and styling, ICG stated.
Nuvei joins Canadian Gaming Association
Nuvei Corp. joined the Canadian Gaming Association, which works to advance the gaming industry across Canada. Leveraging its global experience, Nuvei has positioned itself as a leading iGaming payment solution provider, helping operators maximize conversions, improve acceptance rates and enhance security, the company stated, adding that in addition advocacy, its wealth of knowledge in the ever-changing regulatory and compliance landscape will benefit all of Canada's gaming industry stakeholders.
Paysafe's NETELLER launches Knect
NETELLER, powered by Paysafe, launched NETELLER Knect, a loyalty program that rewards customers for paying with NETELLER digital wallets. Through the program, now live in Canada and over 100 other countries, NETELLER customers can earn points for using their wallet or prepaid Mastercard. They can exchange points for e-money, discounts with participating merchants, gift cards for leading retailers, or interests in cryptocurrency. Applicable transactions for earning points include wallet deposits, withdrawals, cryptocurrency transactions and prepaid card transactions, the company noted.
Spiral debuts app for charitable sector
Spiral, a banking solution for the charitable sector, secured $14 million in funding led by global venture group Team8 and with participation from Communitas Capital, Phoenix, Nidoco AB, MTVO and leading financial executives. Spiral stated it will use the funds to launch a new ethical banking app that enables customers to effortlessly support any charitable cause they care about while earning attractive rates and monthly cash bonuses on their deposits. Spiral added that it will match customers' donations, up to a limit, and nonprofits can use the app to share engaging content with supporters, increase donations and collect funds without fees.
RESEARCH
Conversational commerce primed for growth
A new study from Juniper Research found the total spend over conversational commerce channels will reach $290 billion by 2025, rising from $41 billion in 2021. This represents a rise of 590 percent over the next four years. Researchers also predict communications platforms that provide the connection between brands and end users will be crucial in increasing adoption of conversational commerce channels. The study, Conversational Commerce: Market Outlook, Emerging Opportunities & Forecasts 2021-2025 PDF Report, highlighted that the ability to offer conversational commerce as a component of an omnichannel retail strategy will increase confidence among retailers, enabling them to expand their reach, while allowing a fallback on more established commerce channels.
External factors shaping credit card industry
Mercator Advisory Group's 2021 Credit Card Data Book Part Two: Consumer Behaviors, Profitability, and the Larger Economy examines external factors influencing how the credit industry will recover from pandemic-related disruptions. In particular, the report focuses on how unemployment rates, vaccination efforts, and developments in the auto, mortgage, and student loan industries will impact the near future of the credit industry. Brian Riley, director at Mercator's Credit Advisory Service and co-author of the report, said the pandemic "remains the most important variable in determining how the economy will recover and how the credit card industry will fare in the future."
TSG analyzes key BNPL trends, attitudes
The Strawhecker Group surveyed over 1,500 U.S. consumers in early 2021 with a goal of understanding domestic attitudes and perspectives on the use of buy now pay later (BNPL) services. The complete findings, a selection of BNPL provider profiles and market landscape details are included in a report titled Buy Now, Pay Later: An Analysis of Key Trends and Consumer Attitudes. TSG found that 39 percent of consumers have tried BNPL; of those, 55 percent tend to spend more ($312 average spend) compared to other payment methods. Results indicated that most consumers intend to continue using BNPL services, and trust is high when it comes to product reliability; however, consumers are less confident about their providers' motivations.
PARTNERSHIPS
NAB, Hawk:ai to launch real-time AML
Payments technology company North American Bancard Holdings and HAWK:AI, a provider of real-time transaction screening and monitoring solutions for financial institutions, formed a partnership designed to strengthen NAB's anti-money-laundering compliance through real-time transaction monitoring, applying machine learning in combination with classic rule-based approaches. By integrating HAWK:AI's solution, NAB seeks to improve compliance with regulatory requirements, scheme and bank sponsor rules, and to significantly increase process efficiencies by the reduction of manual investigation workload, NAB stated.
NYMBUS, Segmint to innovate payments analytics
NYMBUS, a banking technology solutions provider, formed a partnership with data and analytics company Segmint to enrich Nymbus' customer-based transaction data across its suite of banking products and services. Merchant payment transaction content is often cryptic and nondescript, making it difficult to distill into a merchant name, and Segmint's Merchant Payment Cleansing tool allows financial institutions to better understand customer transaction behavior and model spend patterns, turning complex and hard to use data into actionable insights for enhancing customer experiences, analytics and modeling investments, the partners noted.
Oliver POS integrates with PayJunction
Oliver POS, a provider of integrated retail POS software, and PayJunction, a developer of payment processing technology, now provide integrated payment processing for businesses that run on the WooCommerce platform. PayJunction is offering qualified Oliver POS clients a free ZeroTouch terminal designed to simplify payment processes and improve the customer experience. The integration allows payments to be initiated through the Oliver POS register and for all transaction information to seamlessly flow into customer records and reports, the partners stated, adding that this eliminates double-entry keying errors, reduces paper-based systems and speeds end-of-day close.
TreviPay, Digital River launch payment solution
TreviPay, a business-to-business payments company, launched its payments solution with commerce enabler Digital River. The technology allows Digital River to further automate and develop a consumer-like purchasing experience for its B2B clients to quickly scale their business on a global level, TreviPay stated. TreviPay brings Digital River clients a competitive edge in the B2B solutions space, providing a world-class, scalable, white-labeled payment solution that offers the extension of net terms and invoicing at checkout on their ecommerce stores, the partners noted, adding that B2B buyers now enjoy streamlined, consumer-like purchasing, removing buyer friction typical of business buying, and cultivating buyer loyalty and repeat purchases.
ACQUISITIONS
Brink's acquires PAI
The Brink's Co., a cash management, route-based secure logistics and payment solutions provider, acquired privately held ATM services provider PAI Inc. for $213 million. On a current full-year basis, PAI is expected to generate revenue of approximately $320 million and adjusted EBITDA of approximately $30 million. Based in its new headquarters in Dallas, PAI employs 225 people across three major U.S. locations and another 12 field locations. The acquisition was financed using available cash and the Brink's existing credit facility.
Uphold to acquire JNK Securities
Uphold, a digital money platform, received regulatory approval for its acquisition of JNK Securities, a U.S. broker-dealer. This approval by the Financial Industry Regulatory Authority means that Uphold is one of the first cryptocurrency firms to own a broker dealer approved to offer equities on an omnibus basis to retail investors in the United States, the company stated, adding that it plans to launch fractional equities in the United States this year and to pioneer seamless trading between cryptocurrencies, U.S. stocks, precious metals, carbon credits, FX products and other assets, all through a single interface.
APPOINTMENTS
Steve Eazell joins FAPS
First American Payment Systems hired Steve Eazell as senior manager for the ISO/strategic partnership channel. He has led successful teams among technology sales organizations for more than 20 years, building brand loyalty and increasing revenue for both ISOs and ISVs across dozens of business verticals, FAPs stated. He most recently served as executive vice president of strategic partners at ComplyPay. Previously, Eazell spent 14 years with Secure Payment Systems, where he established and managed a sales channel comprising ISOs, ISVs and resellers. Recognized as an industry leader, Eazell is a co-founder and former president of the Western States Acquirers Association.
Payroc appoints Adam Oberman
Payroc WorldAccess LLC promoted Adam Oberman from chief revenue officer to president. Oberman, who also serves on Payroc's board of directors, brings over 20 years' experience to Payroc's executive team and is one of the founders of Payroc in 2003. From 2004 through 2011, he focused on development of large, complex ecommerce merchants, which remains a cornerstone for Payroc. Subsequently, as chief financial officer, he was responsible for all the company's financial, risk and compliance matters. In 2019, he became chief revenue officer and oversaw Payroc's sales channels and distribution strategy, both domestically and abroad.
ETA expands executive team
The Electronic Transactions Association hired Seemin Qadiri as vice president of product development & marketing and Joe Feese as senior director of external communications. A strategic marketing executive known for launching breakthrough digital products, establishing brands and creating new revenue streams, Qadiri will focus on leveraging the ETA's leadership to deliver more engaging, valuable opportunities for members. Qadiri brings an agile, data-driven marketing approach that has helped organizations stay ahead of the curve while driving results with speed, efficiency and innovation, the ETA stated.
Working with the ETA's government relations team, Feese will help set the strategy and vision for all external communications, with a focus on policy and regulatory issues. A journalist, writer and former public relations executive, Feese has more than 20 years' experience managing corporate and nonprofit communications campaigns. His expertise spans brand storytelling, public relations, crisis management, executive communications, content development, creative design, and meetings and event promotion.

The Green Sheet Inc. is now a proud affiliate of Bankcard Life, a premier community that provides industry-leading training and resources for payment professionals. Click here for more information.
Notice to readers: These are archived articles. Contact names or information may be out of date. We regret any inconvenience.
Prev
Next