The Green Sheet Online Edition
April 12, 2021 • Issue 21:04:01
Industry Update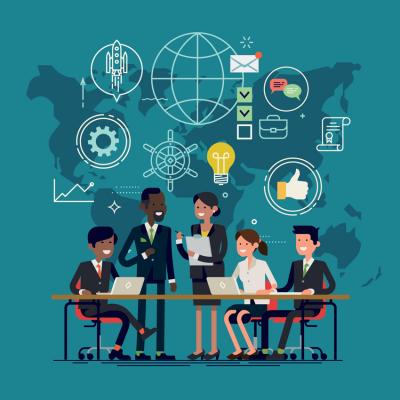 ANNOUNCEMENTS
Celebrating Cash Hub, ATMIA seeks stories
The ATM Industry Association launched Cash Hub, a new portal housing global information about pro-cash initiatives and trends, as well as stories from members about cash during and beyond the pandemic, as a resource for the industry.To celebrate, ATMIA is calling on the ATM industry professionals to submit their stories, videos, blogs, white papers, images and personal stories that highlight the importance of cash in society. Submissions will be compiled into a slideshow and displayed at the ATMIA US Conference, June 23 to 25, 2021, in Las Vegas.
ETA updates payfac guidelines
The Electronic Transactions Association released the third edition of the ETA Payment Facilitator Guidelines to reflect the latest U.S. card network rule changes and applicable laws and government regulations for card acceptance. The guidelines provide guidance to payment facilitators on how to maintain strong underwriting and risk-monitoring policies and procedures to serve small merchants. "To bring new merchants into the payments ecosystem, payment facilitators need to maintain robust risk management programs to keep fraud at bay," said Jodie Kelley, CEO of the ETA. She added that the updates "demonstrate the industry's commitment to providing underwriters with a deep understanding of the risks associated with this model and the steps a company must take to mitigate instances of abuse."
IRIS CRM provides email deliverability metrics
IRIS CRM released a new feature designed to supercharge sales emails for clients. The new Email Deliverability Metrics feature provides convenient access to high-level email deliverability metrics, empowering clients to optimize sales emails over time and drive greater revenue growth, the company stated. The Email Metrics page now contains delivered rate, opened rate, click rate, instant reply rate, bounced rate, and failure rate. "ISOs can now take advantage of high-level email metrics, which are filterable by date, user class, user group, template, and specific users," the company added. "With summarized and granular email performance metrics, ISOs can understand the effectiveness of their email efforts and optimize over time based on the results."
Finastra joins the FedNow pilot program
Finastra joined the Federal Reserve's FedNow pilot program to support development, testing and adoption of the FedNow service. "Finastra has deep expertise and knowledge of instant payment schemes globally, having enabled financial institutions to process payments and implement associated overlay services for instant payment schemes in 12 countries across four continents," said Ohad Chenkin, vice president, product management, payments product and platform at Finastra. He added that the company looks forward to bringing its expertise to advance instant payments in the United States.
MSTS Rebrands as TreviPay
Business-to-business payments company MSTS unveiled a new brand identity and name: TreviPay. The company said this new branding reflects its role as the preferred B2B payment provider for leading Fortune 500 companies and small to midsize businesses. "The transition to TreviPay builds on MSTS's legacy of helping clients grow by streamlining B2B payments through a combination of innovative technology, service expertise, and working capital to improve their customer's experience and free up funding for growth," the company stated.
Northern Leasing celebrates 30 years in business
Northern Leasing Systems is celebrating the 30-year anniversary of its introduction of micro-ticket leasing. "From the onset of Northern Leasing, we have always operated our business model from outside in," said Jay Cohen, Northern Leasing's CEO. "We tried to understand what it was that business owners wanted and provide a service that helped business owners access the technology they needed, without having to pay for expensive equipment all at once. It turns out, leasing had been the answer." The company credits its success to concentrating resources on products and services that its clients value most.
Nuvei joins American Gaming Association
Payment technology provider Nuvei Corp. joined the American Gaming Association. The AGA is the premier national trade group representing the U.S. casino industry, Nuvie noted. Neil Erlick, the company's chief corporate development officer, will serve on the AGA board of directors, offering insights to the industry's work on advancing payment modernization opportunities in gaming. Nuvei indicated it will also be actively involved in AGA task forces, most significantly the Payments Modernization working group.
ThetaRay wins Fintech Breakthrough award
FinTech Breakthrough, a market intelligence organization, selected ThetaRay, a provider of AI-based analytics to prevent financial cybercrime, as winner of the Transaction Security Innovation Award in the fifth annual FinTech Breakthrough Awards. "ThetaRay is helping financial systems to regain lost trust, boost revenues and increase the number of customers being served, while also providing better service by accelerating the processes, and driving growth in underserved economies," FinTech Breakthrough stated, while additionally pointing out that the company's AML solution for correspondent banking is "the first and only AI-based technology that provides full-path visibility into all links of the cross-border payment chain."
RESEARCH
Digital wallet users to top 4.4 billion by 2025
A new study from Juniper Research found the number of unique digital wallet users will exceed 4.4 billion globally in 2025, rising from 2.6 billion in 2020. The increasing alignment between in-person and remote commerce channels is leading to greater use of mobile wallets, with online wallet use confined to high-value purchases or complex bill payments, researchers found. They recommended merchants undertake complete reviews of their processes to ensure they are offering a highly capable mobile app. "This must be inclusive of a seamless checkout process, the correct mobile wallet integrations and high levels of security, or they will lose out to more mobile-adept merchants," Juniper stated. Access the free white paper at www.juniperresearch.com/white-papers/digital-wallets-transforming-the-way-we-pay?
Ecommerce retailers grapple with conversion
Mollie, a European payment service provider, published research unveiling the state of payments in retail today, as well as the challenges and opportunities in the retail market following a turbulent year. The findings, based on responses from 2,500 retailers in Europe, highlight difficulties retailers face in ecommerce environments. When asked the biggest challenges in online retail, 65 percent of respondents cited converting shoppers to purchase, 43 percent rated high costs for shipping or payment providers, and 41 percent selected low margins. For 34 percent, cart abandonment is the biggest challenge. The report is downloadable at www.mollie.com/en/papers/growth-trends-whitepaper-mindset.
NAPCO predicts boom in omnichannel gift cards
A new study by NAPCO Research found top retailers have room to grow to keep up with consumer demand for contactless options. Of the major retailers evaluated for the report, 39 percent don't accept NFC mobile payments in their stores, and only 4 percent give customers the option to pay for a gift card purchase by scanning a QR code or barcode with their mobile device, researchers noted. The study, in its fourth consecutive year, was conducted in conjunction with payments provider Blackhawk Network and identifies emerging trends, reveals areas of opportunity and highlights best practices for optimizing merchants' gift card and payment programs.
Banks' interest in pooling, sharing ATMs grows
Banks show increasing interest in pooling and sharing ATMs, according to RBR. Cost pressures are driving banks to consider pooling or sharing of ATMs, which offers a way to maintain access to cash while reducing operational costs.
Also, cashless payments continue to rise, but cash provision remains crucial, researchers found. RBR's Global ATM Market and Forecasts to 2025 shows declining demand for cash in several countries, a trend thrown into sharp relief by both the growth of ecommerce during the COVID-19 pandemic and increased hygiene concerns about cash handling; nevertheless, banks are keen to continue offering cash services, and some governments are keen to guarantee access to cash for all communities, RBR noted.
PARTNERSHIPS
Bluefin, Powertranz, NRT join forces
Bluefin, a provider of data and payment security technologie, Powertranz, a provider of card-present gateway/payment processing for the Caribbean, and technology provider NRT Technology Corp, reported they launched the first secure, self-integrated contactless kiosks with validated P2PE for the Caribbean market. The solution includes Bluefin as the validated P2PE provider, Powertranz as the card-present gateway/payment processor, and NRT kiosks that utilize Advanced Mobile Payments' 6500 unattended devices. Bluefin, Powertranz and NRT teamed with acquirer Scotiabank to develop a solution for Cable & Wireless, the leading telecommunications and entertainment providers in the Caribbean and Latin America.
Clearbanc, Pencil tackle AI ecommerce
Creative AI company Pencil partnered with ecommerce investor Clearbanc to provide an innovation in online video advertising: machine generated creative. MGC ads can be created in minutes and consistently double return on ad spend for brands, the partners stated. They expect that companies using the Pencil platform will be able to unlock new audiences on Facebook and Instagram and grow revenue faster. MGC online video ads are generated by AI while learning what resonates with audiences to systematically deliver better results for brands. Pencil noted that it analysed over 100 campaigns that used MGC video ads and found the best MGC ads delivered an average return on ad spend two times that of other ads the brands were running.
NBP adds two vendor partners
National Benefit Programs added two vendors, Travel Savings Center and Member Options, to its growing list of partners. Travel Savings Center helps customers find exclusive savings from brands like Avis, Budget, Wyndham, Red Roof Inn, and Motel 6, as well as member-exclusive hotel discount aggregators. Member Options offers a way to find insurance at the best possible price, saving customers time and money, NBP stated.
PointsBet, Paysafe expand into Michigan
Global sportsbook operator PointsBet, which uses specialized payments platform Paysafe's processing services in five other regulated U.S. states, added Michigan to the list of markets supported through an expanded partnership between the two companies. Founded in Australia, PointsBet made its U.S. debut in 2019 after receiving approval from the New Jersey Division of Gaming Enforcement and partnering with the state's Meadowlands Racetrack. PointsBet is now live in six states: Colorado, Illinois, Indiana, Iowa, Michigan, and New Jersey.
Riskified, Dentsu to speed retail digital transformation
Riskified, an ecommerce and fraud-prevention solutions provider, and advertising and public relations agency Dentsu Inc. reported they formed a a strategic partnership to introduce Riskified's ecommerce enablement and fraud prevention solutions to Dentsu's portfolio of customers, supporting their digital transformation and enhancing their adoption of best of breed ecommerce technologies. The threat of fraud can mean merchants don't reach their online potential by being too cautious, by missing out on new cross-border revenue streams or by wrongfully declining legitimate transactions, the partners said, adding that Riskified helps them safely approve more orders, increase revenue and expand internationally while delivering a better customer experience.
ACQUISITIONS
Fiserv to acquire Pineapple Payments
Fiserv, a provider of payments and financial services technology, signed an agreement to acquire Pineapple Payments and stated it will continue to provide payment processing services to Pineapple Payments merchants while enhancing delivery of an array of customer-focused, innovative solutions.
Fiserv added that the acquisition will expand the reach of Fiserv's payment solutions, including the CoPilot partner platform, Clover and Clover Connect, through the technology—and relationship-led distribution channels of Pineapple Payments. Founded in 2016, Pineapple Payments provides payment processing, proprietary technology and omnichannel payment acceptance solutions for integrated software vendors and small and midsize businesses.
Lightspeed to acquire Vend
Lightspeed POS Inc., a provider of cloud-based, omnichannel commerce platforms, entered into a definitive agreement to acquire Vend Lrd., a cloud-based retail management software company. The acquisition strengthens Lightspeed's global retail base and reinforces the company as a premier omnichannel retail platform worldwide for high-performing small and medium-sized businesses, Lightspeed said, adding that the acquisition also builds on Lightspeed's foothold in Asia-Pacific, approximately doubling the company's customer base and expanding its retail footprint in that region.
APPOINTMENTS
JUDI.AI taps Russell Anderson
Dr. Russell Anderson joined the JUDI.AI team as chief credit scientist. He will drive the data science strategy behind JUDI.AI's credit risk models and small business growth analytics. Anderson has spent over 30 years developing artificial intelligence and machine learning solutions for retail, ecommerce, and financial services, with specific expertise in credit and fraud risk management. Among his recent roles have been: chief scientist for IBM's Data Science Studio; analytics lead for Opera Solutions; and head of decision science at Halifax Bank of Scotland.
Emmanuel Ide to head engineering at Glint
Glint, a gold-based payments system, hired Emmanuel Ide as its new head of engineering to develop the fintech's platform and play an integral role in positioning Glint as the leading global, alternative currency. Ide has 15 years' leadership experience in technology and product, working for B2C and B2B start-up and scale-up ventures. He was most recently chief technology officer at Curio, a media platform for high-quality audio journalism. Previously, he was head of technology at online accountancy firm Crunch, CTO at art therapy nonprofit Chroma and head of development at business logistics specialist Quru.

The Green Sheet Inc. is now a proud affiliate of Bankcard Life, a premier community that provides industry-leading training and resources for payment professionals. Click here for more information.
Notice to readers: These are archived articles. Contact names or information may be out of date. We regret any inconvenience.
Prev
Next