The Green Sheet Online Edition
April 12, 2021 • Issue 21:04:01
News Briefs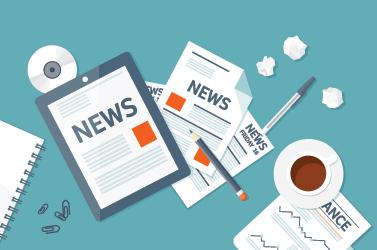 When Sen. Dick Durbin, D-Ill., speaks, the card brands listen. That's the inference from reports that Visa and Mastercard are delaying planned hikes in the interchange rates until April 2022.
"Visa is committed to maintaining stability in our payments system and will not make any future rate changes in the U.S. for another year while the economy recovers," the company said in a statement to the Bloomberg news service. "Mindful that some merchants are still facing unprecedented circumstances, we are delaying our previously announced interchange adjustments," Mastercard said in a statement to Bloomberg. Visa and Mastercard typically adjust interchange rates once or twice a year—in April and October.
The United States has no comprehensive federal law governing consumer data privacy. Some members of Congress want to change that. Rep. Suzan Delbene, D-Wash., introduced legislation to create a federal consumer data privacy standard, which would supersede the current patchwork of state data privacy laws and give the Federal Trade Commission rulemaking and enforcement powers. Thirty-four other Democrats in the House signed on as co-sponsors.
No similar legislation has been introduced in the Senate. The Information Transparency and Personal Data Control Act aims to establish protections for all types of personal information businesses collect on consumers, including financial, health, genetic, biometric, geolocation, sexual orientation, citizen and immigration status, Social Security Numbers, and religious beliefs.
Phased deployments of 5G-enabled devices and networks are fueling hope of better processing speeds, according to new studies by Accenture and HighSpeedInternet.com. As 5G connectivity improves in the United States and Europe, manufacturing, automotive, healthcare and agriculture will benefit as 5G creates new jobs in these sectors, Accenture analysts suggested.
The Accenture report, titled 5G accelerates economic growth, and published in February 2021, stated that the multiplier effects of 5G will be felt in every industry as new jobs create more new jobs. "5G has the potential to create or transform up to 16 million jobs across all sectors of the economy, which includes full-time, part-time and temporary jobs," Accenture researchers wrote.
The COVID-19 pandemic may have forced some to press the pause button on business as usual, but not fraudsters. A pair of reports out of TransUnion reveals a significant uptick in digital fraud perpetrated against businesses, globally, as well as a surge in pandemic-related fraud schemes targeting consumers. TransUnion's latest quarterly analysis of global online fraud trends found that since the pandemic was declared in March 2020, suspected fraudulent digital transaction attempts against businesses worldwide have grown by 46 percent.
In the United States, the increase was a less-striking 22 percent. Industries seeing the most notable upticks in digital fraud included telecommunications, which saw a 57.5 percent increase, primarily credit card fraud; financial services, with a 57.5 percent increase, primarily identity theft; travel and leisure, with a 29.7 percent increase in credit card fraud; and gaming, which saw a 54.8 percent spike in digital fraud.
Despite ecommerce growth throughout the pandemic, the U.S. market remains nowhere near saturation, according to a new study by RetailX and ACI Worldwide. Industry analysts explored highlights from the USA 2020 Ecommerce Country Report in a March 2021 webinar, discussing changes in consumer behavior and their preferred shopping channels.
Moderator Ludovica Quaglieri was joined by ACI Worldwide executives Kieran Mongey, solution consulting merchant retail, and Dan Coates, solution evangelist, who discussed key drivers behind continued U.S. ecommerce growth. All participants agreed with Ian Jindal, CEO at RetailX, that the U.S. ecommerce market is sophisticated and has the additional advantage of high-profile ecommerce icons like eBay and Amazon.
In March, the Center for Disease Control and Prevention reported that 180,646,465 U.S. citizens have received at least one dose of the COVID-19 vaccine. Several states have eased restrictions on indoor dining and public gatherings. Despite positive indicators, a study by Chargeback Gurus, titled The State of Chargebacks During the Covid-19 Pandemic, warned of persistent pandemic-related threats.
Noting that chargebacks have increased by 800 percent during the pandemic, researchers at Chargeback Gurus found 75 percent of customer disputes and inquiries are directed at card issuers and not merchants. In addition, refunds increased 77 percent in February and March 2020 and remained at higher levels than in 2019.
Also, Protecting Digital Innovation: Emerging Fraud and Attack Vectors, published by Javelin Strategy & Research and Kount, correlated an uptick in friendly fraud with surging online activity during the pandemic.

This article contains excerpts from news stories recently posted under Breaking Industry News on our homepage. For links to these and other full news stories, please visit www.greensheet.com/breakingnews.php.
The Green Sheet Inc. is now a proud affiliate of Bankcard Life, a premier community that provides industry-leading training and resources for payment professionals. Click here for more information.
Notice to readers: These are archived articles. Contact names or information may be out of date. We regret any inconvenience.
Prev
Next