The Green Sheet Online Edition
March 08, 2021 • Issue 21:03:01
Industry Update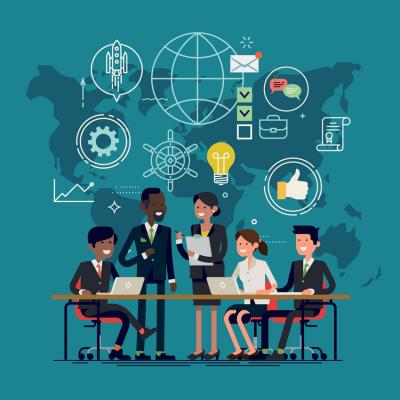 ANNOUNCEMENTS
IRIS CRM releases Fiserv reporting for payfacs
IRIS CRM released a new integration, Fiserv Reporting for Payment Facilitators. Payment facilitators can now view their Fiserv portfolio's deposits, adjustments, merchant account information, retrievals and chargebacks from within their IRIS CRM site. Now payment facilitators can analyze Fiserv reporting data in conjunction with their other portfolio-wide metrics in order to make the best decisions for their business, the company stated.
NBP adds two new vendors
National Benefit Programs added Avis and Budget car rental companies to its vendor program. NBP prides itself on empowering ISOs, acquirers and payment processors to increase value since 2009. NBP offers savings on products and services its clients' customers use daily and actively pursues new vendors to meet ever-growing market needs. As NBP vendors, Avis and Budget offer discounts of up to 25 percent.
PCI Secure Software Lifecycle v1.1 released
The PCI Security Standards Council (PCI SSC) published version 1.1 of the PCI Secure Software Lifecycle (SLC) Standard and its supporting program documentation. The PCI Secure SLC Standard is one of two standards that are part of the PCI Software Security Framework. It provides security requirements and assessment procedures for software vendors to integrate into their software development lifecycles and to validate that secure lifecycle management practices are in place, the council reported.
Spence grows payment platform for cannabis
Spence Labs said it introduced several cannabis industry firsts while expanding its suite of payment solutions. These include a new white-label service; a seed-to-sale B2B payment platform; and Enjoy Now, Pay Later, a POS financing solution for consumers. Spence's core product is the innovative Spence payment platform, which lets dispensary customers pay for cannabis purchases with their mobile phones or online, eliminating the need to carry cash or visit an ATM inside the dispensary.
U.S. FPC launches new work groups
The U.S. Faster Payments Council, a membership organization devoted to advancing faster payments in the United States, launched two new FPC Work Groups: Financial Inclusion and Real-Time Recurring. The newest work groups are in addition to the FPC's wide range of work streams on faster payments topics such as education and awareness, cross border payments, fraud, QR codes, regulatory, and directory models. The Financial Inclusion Work Group will create a blueprint for leveraging faster payments to accelerate access to the financial system for unbanked and underserved Americans. The Real-Time Recurring Work Group will promote the development and adoption of real-time recurring payment solutions to be used by business end users and financial institutions.
RESEARCH
Bitcoin ATM penetration per person surges
Data presented by cryptocurrency trading simulator Crypto Parrot revealed that as of February 2021, the number of bitcoin ATMs worldwide had grown by 129.48 percent in the last 12 months, from 6,759 to 15,511. As of February 2019, the number of bitcoin ATMs globally was 4,284, a growth of 92.36 percent from a similar period in 2018 when the ATMs were at 2,227. Crypto Parrot's findings further revealed that as of February 2021, based on a global population of 7.8 billion, one bitcoin ATM would serve 505,856 people.
Digital tools have potential to drive loyalty
A new Mobiquity report highlights how banks can employ digital tools to engender loyalty among existing customers and help convince competitors' customers to switch banking providers. According to Mobiquity, 46 percent of respondents in the study under 55 years old indicated they would switch banks to get better digital features compared to only 27 percent of those 55 and older. Reading positive reviews also had a higher impact (54 percent) on those under 55 years old in considering switching banks, compared to 32 percent of those 55 and older.
PARTNERSHIPS
CSI, Bank of the West join forces
Corporate Spending Innovations, a provider of electronic B2B payment solutions, said it teamed up with Bank of the West, a subsidiary of BNP Paribas, to launch V-PAYO, an evolution of their ePayables products and services that provides a unique payment experience for commercial customers and their vendors. This product offers clients greater automation, process efficiency, and digitization through an integrated payables experience utilizing a virtual card optimization process for B2B payments, the partners noted, adding that virtual cards replace paper checks, making them more effective than traditional ACH.
Century, Kreischer Miller form partnership
Century Business Solutions partnered with Kreischer Miller, an accounting, tax and business advisory firm, to allow credit card processing directly within Microsoft Dynamics Business Central and Microsoft Dynamics GP. Century's development team built a payments integration for Microsoft Dynamics that uses Century's proprietary payment gateway, EBizCharge, to provide credit card processing for merchants across the country. EBizCharge is PCI compliant and designed to lower processing fees by submitting line-item details directly to the bank.
iCheckGateway, Plaid team up
iCheckGateway.com and Plaid formed a partnership designed to benefit current and future Plaid merchants. Plaid allows customers to connect their bank accounts to their financial applications effortlessly and simplifies ACH transfers for merchants to accept payments. Together with Plaid, iCheckGateway will ensure the secure transfer of financial data and protect both consumers and merchants with front-end account authentication, which will provide faster, easier and more secure bank-to-bank transfers, the partners stated.
Worldnet, ISVPay zero in on ISVs
Worldnet Payments, a provider of omnichannel payment solutions for ISVs, will now leverage ISVPay's platform to offer expansive payment services to ISVs. The partnership and delivery of products between Worldnet and ISVPay provides an end-to-end solution to meet the needs of today's ISVs, the companies said, adding that the ISVPay platform creates a streamlined onboarding process, coupled with the gateway solutions, delivering a unique offering that is tailored specific for ISVs.
ACQUISITIONS
Togetherwork acquires Fonteva
Togetherwork, a provider of integrated software and payments for managing communities, groups and organizations, acquired Fonteva, an association and events management platform built on Salesforce. Fonteva serves over 350 client organizations with a full suite of membership, events, ecommerce, and online community applications built on Salesforce. Fonteva provides applications designed to improve the member experience, drive revenue growth and increase operational efficiency. Under Togetherwork, Fonteva will be led by Pat McGlynn, who has been named president of Fonteva.
WPP acquires DTI Digital
Creative transformation company WPP acquired DTI Digital, a Brazilian digital innovation and software engineering company. DTI's digital solutions help clients become more efficient, digitalised and fully connected to their customers – from the development of back-office support systems such as supply automation and data collection software, to consumer-facing applications and platforms including ecommerce marketplaces and customer service interfaces, WPP noted, adding that the acquisition is in line with its objectives to expand its presence in the areas of experience, commerce and technology.
APPOINTMENTS
Blackhawk Network appoints Nikhil Sathe
Blackhawk Network, hired veteran tech executive, Nikhil (Nik) Sathe, as its chief technology officer to lead the company's continued innovation in global payments technology, including product development, infrastructure and security. Sathe brings more than 30 years of experience in leadership positions in the technology and financial space, including CTO roles at American Express and PayPal, and prior payments leadership roles at Google and JPMorgan Chase. Most recently, he served as vice president of engineering for Google Nest.
CO-OP Financial appoints five executives
CO-OP Financial Services reported that it added five senior vice presidents whose combined responsibilities impact virtually every aspect of the business. The five employees promoted or added to the company include: Tiffany Doty, SVP, client relationships, reporting to Matt Kardell, chief revenue officer; Pam Edwards, SVP, corporate communications, reporting to Samantha Paxson, chief experience officer; Sara Jensen, SVP, governance and administration, reporting to Erik Askelsen, general counsel and corporate secretary; Peter Rae, SVP, sales, reporting to Matt Kardell, chief revenue officer; and John Wong, SVP, client experience, reporting to CEO Paxson.

The Green Sheet Inc. is now a proud affiliate of Bankcard Life, a premier community that provides industry-leading training and resources for payment professionals. Click here for more information.
Notice to readers: These are archived articles. Contact names or information may be out of date. We regret any inconvenience.
Prev
Next